Another weekend is on the horizon, and there are plenty of brilliant events happening in Nottinghamshire to enjoy. We've got medieval jousting contests, traditional morris dancing, vintage WWII singalongs or tasty macabre banquets to choose from. However you like to spend your weekend, there is probably something happening in Nottinghamshire to tickle your fancy, so make sure to check out our What's On page for even more events! If you are out having a great time in Nottinghamshire, don't forget to share the love on our Twitter, Facebook or Instagram and use #lovenotts to keep in touch!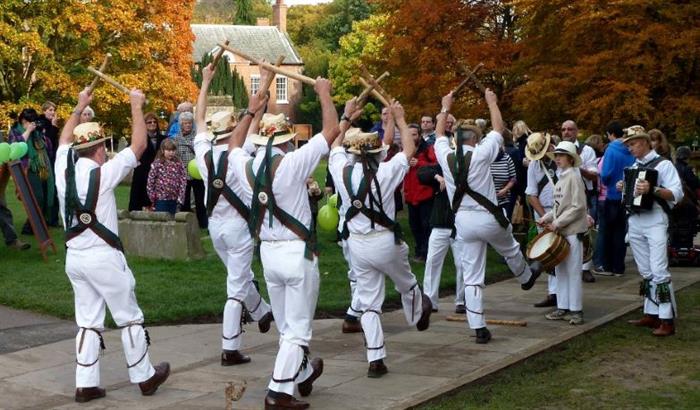 Various venues, Southwell Saturday 21 October 2017 When it comes to produce from Nottingham, the Bramley Apple is up there with other household favourites HP Sauce and Stilton cheese. After over 200 years the tree which bore the original Bramley still stands in the picturesque town of Southwell, and their annual festival is a celebration of all things Bramley. Expect live entertainment such as traditional morris dancing and lots of delicious food and drink in the stunning Southwell Minster. More Details...
---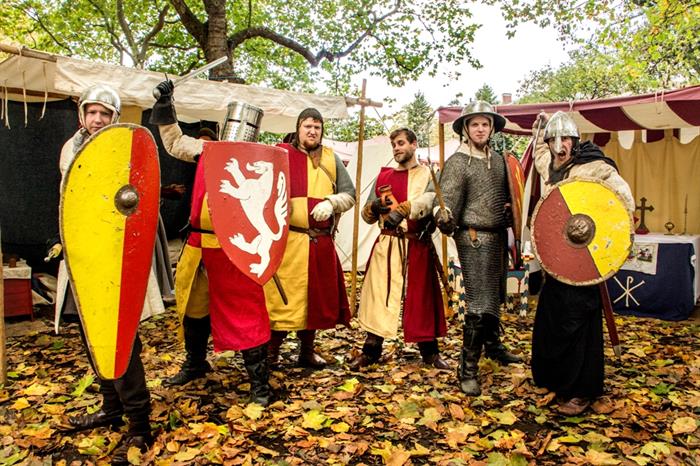 Nottingham Castle Saturday 21 & Sunday 22 October 2017 Jousting shows daily: 11:00 - 13:30 & 14:30 - 17:00 The middle ages will be resurrected this weekend as the grounds of Nottingham Castle are transformed into a 12th century village encampment for two days of medieval fun. Heading the show are Robin Hood and his Merry Men, set to take on the evil Sheriff of Nottingham in an epic sword fight, and the jousting knights will go head to head in a grand battle. Take a wander and try some period delicacies or traditional crafts, and amuse yourself with jesters, street theatre, music and puppet shows in this immersive family experience. More Details...
---
Papplewick Pumping Station 21st - 22nd October 2017, 11am - 4pm The splendid Victorian site of Papplewick Pumping Station is the host for this 1940s weekend, which features over 100 WWII re-enactors in military and civilian costume. Enjoy performances of war times classics, WWII displays, and browse a vast array of vintage cars. The pumps at the station will also be in full steam this weekend so this is a great chance to catch one of the finest examples of Victorian engineering in action. You can even join one of the guided tours of the underground reservoir for a truly unique experience! More Details...
---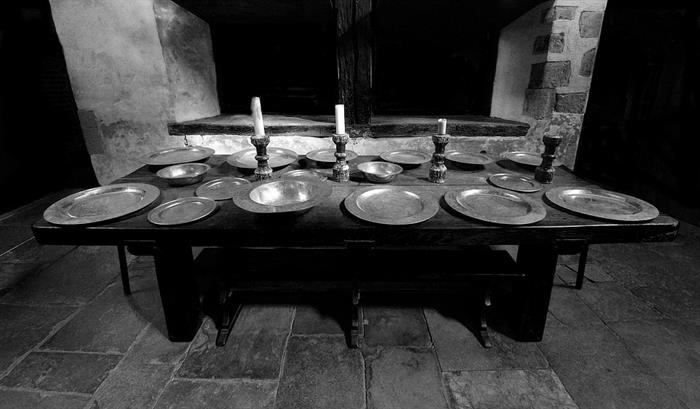 National Justice Museum 21st October 2017 Named as one of the most haunted buildings in the UK, the National Justice Museum was home to Nottingham's premiere courthouse and gaol for over 700 years, so what could be a more atmospheric setting for a Halloween banquet? Enjoy a three course dinner in the grand banquet room with entertainment from medieval minstrels, then brace yourself for a terrifying trip through the museum's dreaded dungeons. More Details...
---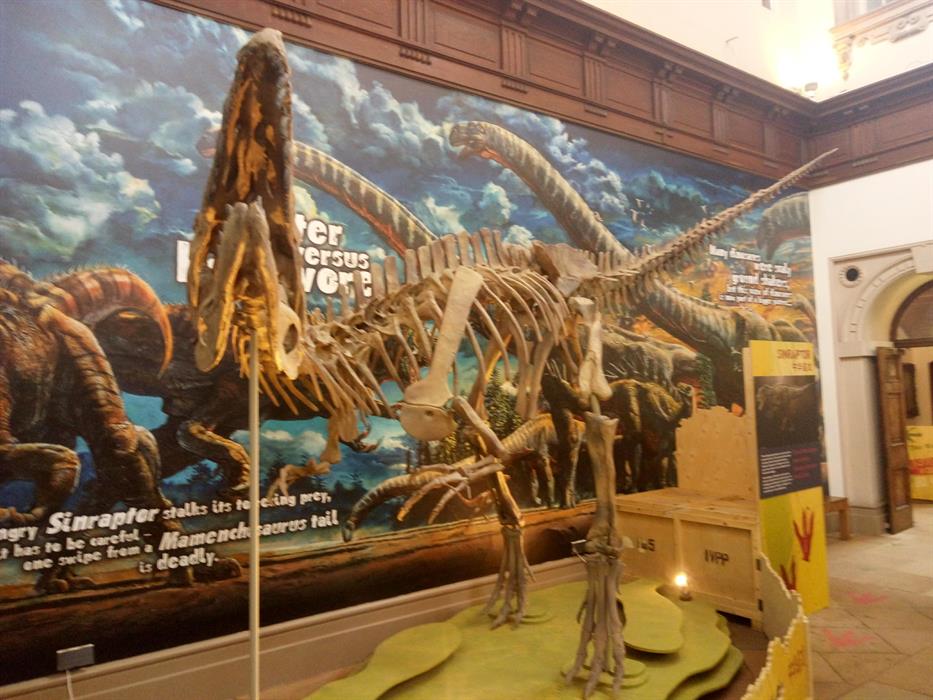 Wollaton Hall 'till Sunday 29th October 2017 This awesome display at Wollaton Hall is set to close in just a couple of weeks time, so we thought we ought to remind you all not to miss out! Highlights include the Gigantoraptor, the largest feathered dinosaur to ever be found, and the Mamenchisaurus, which towers in the main hall at a whopping 22m long. Perfect to pair with a walk through Wollaton Park to the Lakeside Arts Centre, where the satellite exhibition displays even more dinosaur related fun and family activities. Read our review here. More Details...
Related
0 Comments