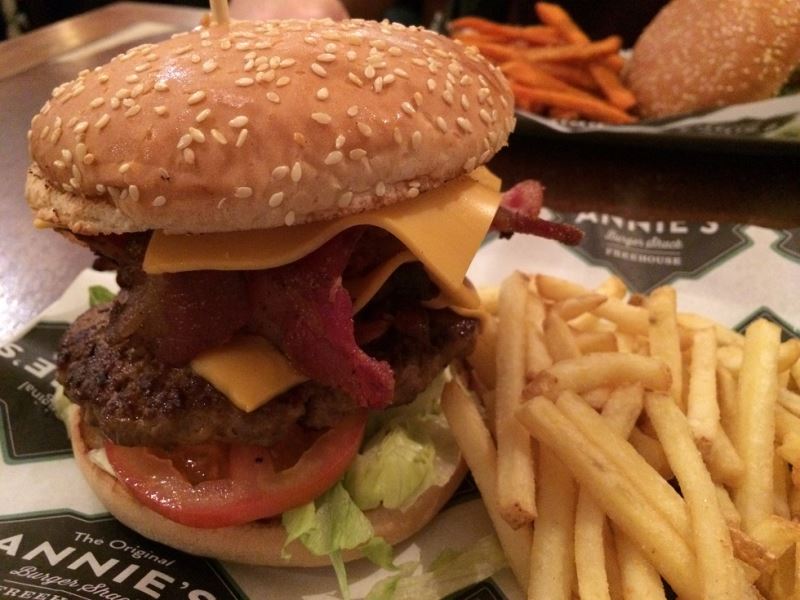 It's without question that Nottingham has a fantastic foodie scene and Wednesday night was, in the words of our magnificent compere, Mark Durden-Smith, the most important awards ceremony of the year – the Nottingham Restaurant & Bar Awards.
The ceremony was held in the beautiful surrounds of Colwick Hall, with the guestlist comprising of the who's who of our region's bars, restaurants and pubs. Somehow we managed to inveigle our way onto the invite list and I was even privileged enough to be asked help judge the Best Independent City Restaurant award.
This involved some incognito visits to the four shortlisted nominees prior in the run up Christmas; Iberico, Bar Iberico, Baresca and Annie's Burger Shack – how would my stomach cope?
You might be thinking "what are this guy's credentials?" and you'd probably be right. But I do eat out a lot. However, just to reassure both my fellow esteemed judges, and you, dear reader, I thought it best to bring along someone far more qualified for a second opinion.
So, with local food blogger Alec Frusher, better known as Frusher on Food in tow, I prepared for my culinary eyes (and mouth) to be opened. The first thing to say for all four shortlisted venues, is the atmosphere and décor is a delight in each.
Now without wishing to be a food bore and bang on about the taste combinations and provide a running commentary on every mouthful, here's a few pointers about each contender and the standout dishes. If you aren't local or haven't been before Baresca, Iberico and Bar Iberico are all tapas joints and Annie's does burgers. Ok? Read on:
Iberico: THE CATALAN BREAD!! Literally everyone I have spoken to since I went, I have bored them to tears about it. It's bread. No-one really cares about bread right? Once you've tried this once you will never think the same about bread again. Ever. NB – the staff at Iberico reading this will probably want me to talk about the more sophisticated dishes; they are all fantastic too.
Bar Iberico: What's great about Bar Iberico is the menu is full of neat little combinations which you'd think never work. And then they do. I had something with goat's cheese, beetroot and orange. Sounds odd? Delicious! So if you're looking to broaden your palette without breaking the bank perhaps visit them during the daytime for the Menu Rapido; superb value at £9.95.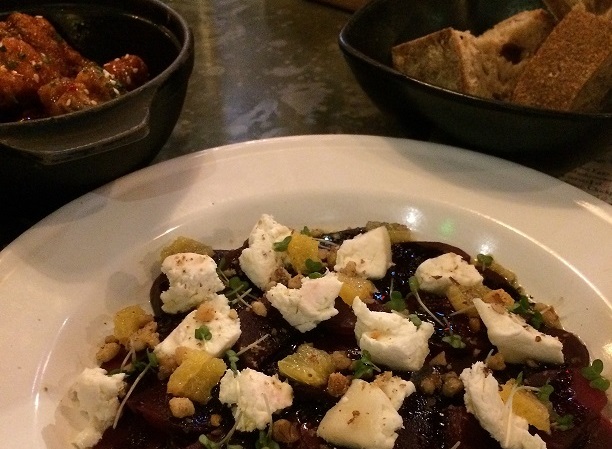 Annie's Burger Shack: Annie's. Burgers. Burgers. Annie's. You know the drill right? If you've never been, think McDonalds on steroids. On my visit I plumped for the reasonably sensible 'Bacon Cheddar' but to give you an idea of what you're dealing with you could go for 'The Kogumaza' (which I've sampled in the past): A burger slathered with homemade Dutch-Indonesian peanut satay sauce, topped with traditional crunchy onions, a pinch of coconut, all finished off with a fresh coriander garnish. And even that's not the most out-there option.
Baresca: The menu here is helpfully broken down into 'meat', 'fish', 'vegetables' and so on, so if you're a novice it's a great place to start. There are more sophisticated dishes too and my highlight, of not just Baresca's menu but all four was the 'seared fillet of hake'. Dreamy.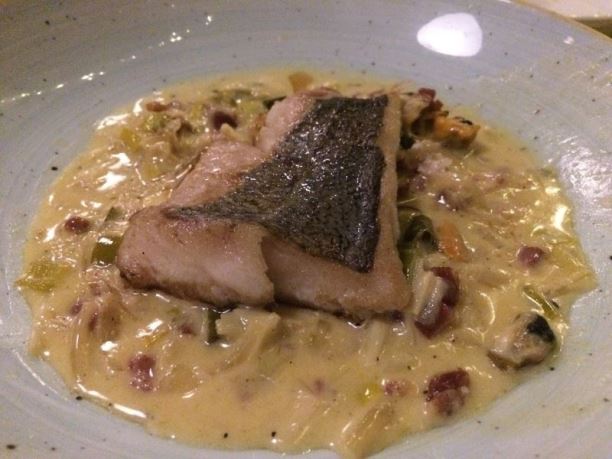 If you've read to this point you'll of course be dying to know who won. Well to find out who won this, and all the other categories, visit the NRBA website. The awards were a celebration of Nottingham's restaurant and bar scene and it really is a great reason to visit our fine city. For more inspiration have a look at our food and drink pages too.
This blog was written by Chris Hickman, Communications Manager at Visit Nottinghamshire
Related
1 Comments