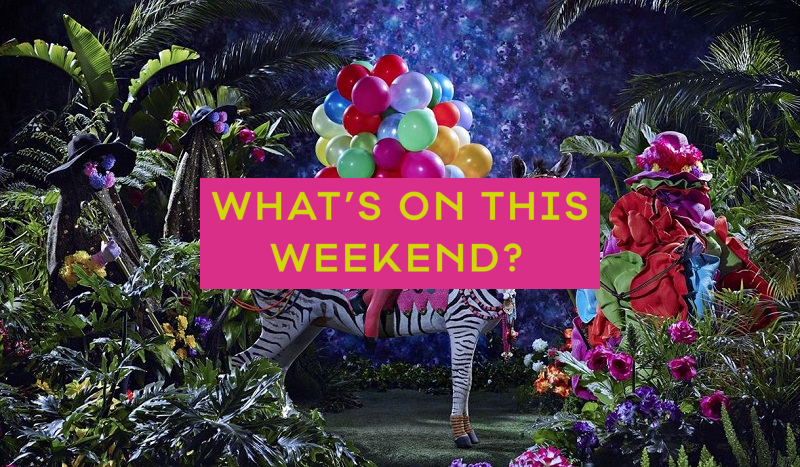 Shopping, exhibitions, live concerts and local legends to explore - what more could you ask from the weekend ahead? As always, we've picked five of our favourite events coming up around Nottinghamshire, but if none of that tickles your fancy, we've included a few more that we couldn't help but mention too...
Don't forget to have a look at our What's On pages and Things to Do section for lots more ways to spend your weekend! We love to see and hear what you have been up to in Nottinghamshire so don't forget you can use #lovenotts to share the love and connect with us via our Twitter, Facebook or Instagram!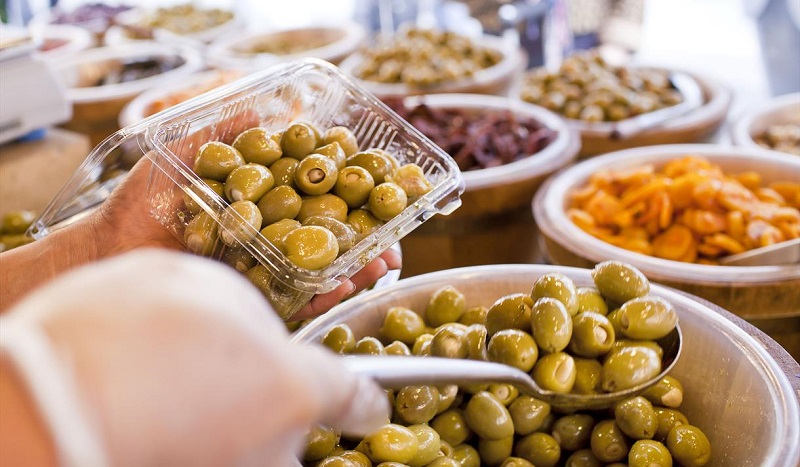 Old Market Square and Long Row
Wednesday 26 – Sunday 30 September
Free
Nottingham's Old Market Square once again hosts a colourful market this weekend, featuring an assortment of international produce. From vegan and vegetarian dishes, to some rather more obscure cuisine (Ostrich, crocodile or wild boar anyone?) there will be food from around the world available to try and buy, plus the chance to learn how dishes are cooked with take home recipes! Along with this delicious food, you can also browse an array of gifts, jewellery, and homewares - perfect for snapping up those festive presents!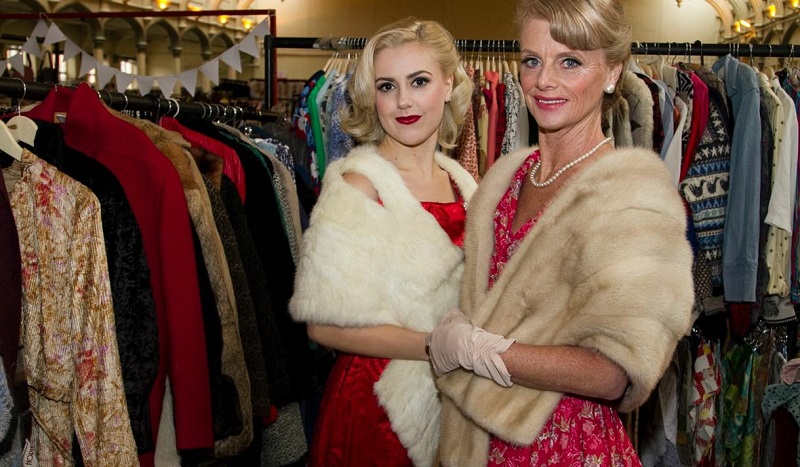 Albert Hall Nottingham
Sunday 30 September | 10am - 4pm
£2.50 | Under 12's Free
Calling all lovers of vintage fashion, stylish retro homewares, and nostalgic collectables! Lou Lou's returns to Nottingham this weekend, and if you're a bit of a magpie when it comes to your shopping style, this is the place to be. Along with dozens of stalls selling treasures from the past century, there will be live music from vintage vocalist Rebecca Jane, a pop-up tea room from The Vintage Cake Club, and retro makeovers from Sarah Russell Hair and Make-up.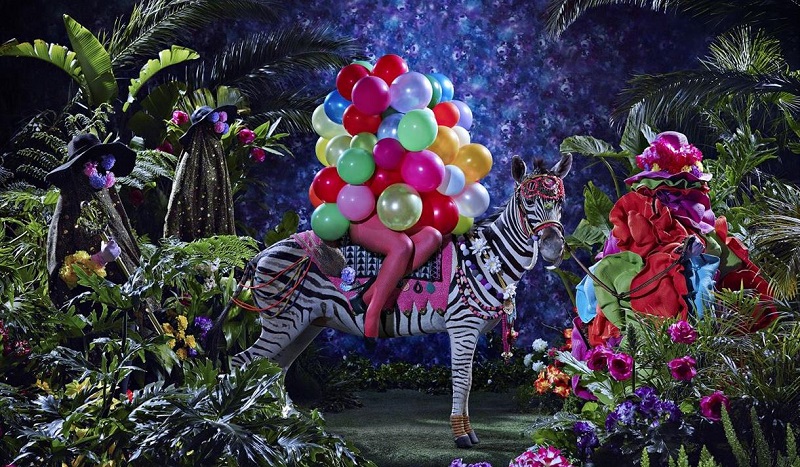 New Art Exchange
Saturday 29 September - Sunday 16 December 2018
Free
Nottingham is lucky to have the largest art centre in the UK dedicated to culturally diverse arts at New Art Exchange, and joining the canon of excellent exhibitions hosted there so far this year is Africa State of Mind. Speculating on the western notions of this vast and varied continent, 16 photographers from 11 African countries seek to address the complexity of what it means, and how it feels, to live in Africa today. Join them for a free launch party on Friday 28th September featuring an array of music, Caribbean dishes, face-painting and more.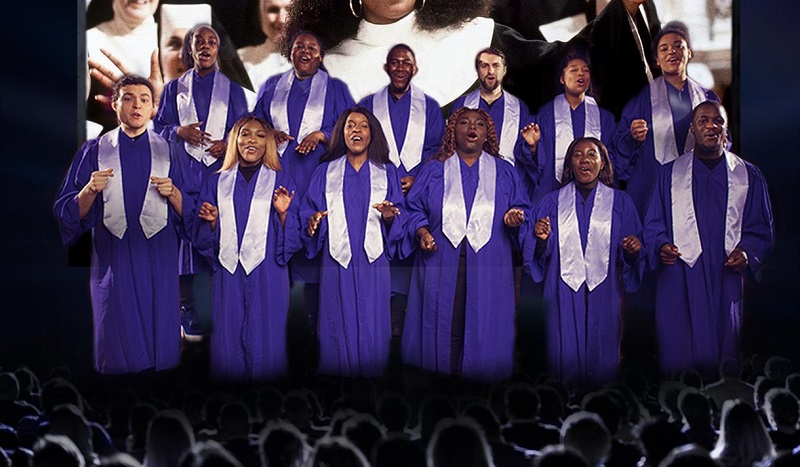 Royal Concert Hall
Saturday 29th September 2018
£19 - £25
If the change in seasons is bringing you down and you're in need of an evening of fun, the Sister Act Live Choir is just the pick-me-up for you. For one night only, the Royal Concert Hall will be transformed into a unique cinema experience. See the movie on the big screen while enjoying soul-stirring tracks such as 'My God', and 'I Will Follow Him' as the Uplifted Voices Choir and live band bring the fantastic soundtrack of the 1992 classic to life.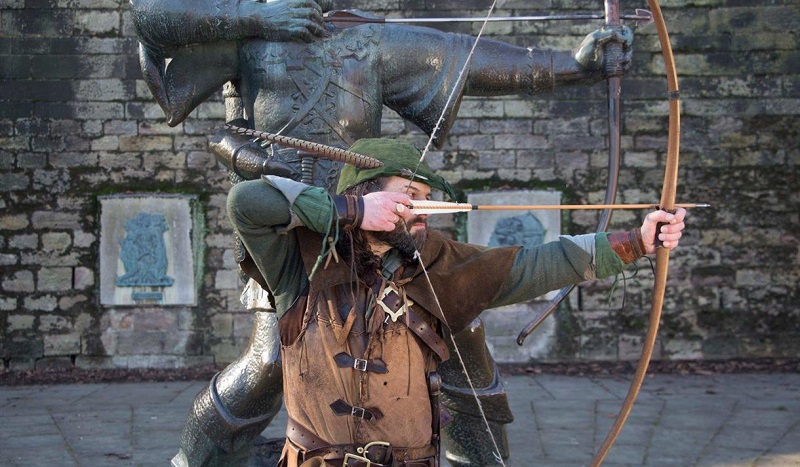 Creswell Crags
Sunday 30 September 2018 | 11am - 4pm
Free Entry | £3 Parking
You may have heard that Nottingham's famous limestone gorge in the north of the county has some rather significant historical connections; not only was this the most northerly point in Europe visited by ice-age man, but they also left lots of clues as to their presence, with cave art and tools having been discovered there.
One of the site's many caves has been known for decades as Robin Hood's Cave, and while it is unknown if the famous outlaw utilised these cavernous spaces in the Sherwood Forest area, it is certainly possible. This weekend, join Nottingham's Ezekial Bone of the Robin Hood Town Tour at Creswell, where he will be doing a meet and greet before embarking on an adventure through the meadow into the gorge!
And more!
Saturday sees the Wendy Kirkland Trio will be bringing an afternoon of mellow piano jazz at Strays of Newark, perfect for relaxing with a coffee after a wander around the pretty market town of Newark. The Ikano Bank Robin Hood Marathon comes to Victoria Embankment on Sunday, with runners covering an immense 13 mile route around the city and beyond. If you fancy having a go yourself check out the Robin Hood Mile Challenge on Saturday, where participants of all abilities and ages can get started on a flat one mile route! If you're enjoying the autumnal atmosphere and fancy a bit of a scare, why not head to the Xtreme Scream Park over at Twinlakes, which features six haunted houses to explore! Or finally step back to the 1940s at Rufford Abbey, as they celebrate the spirit of wartime Britain with a host of reenactors in vintage finery.

This blog was written by Sophie Gargett, Marketing Assistant at Visit Nottinghamshire
Related
1 Comments