Nestled in the pretty rural enclave of Clipston-On-The-Wolds in the Nottinghamshire countryside lies a hidden gem renowned by those in the know, including many top Midlands restaurants, for their exceptional produce. At the heart of the picturesque Blackberry Farm lies Harker's Farm Shop, one of the most highly regarded butchers in the country, selling meat raised with the highest standards of traditional stockmanship in the surrounding fields.
This welcoming, family-run farm shop is a joy to visit, with breath-taking views across rolling fields, farmyard animals and cute critters mewing happily in the children's viewing area, and the warmest reception from the helpful team. It's about as far away as you can get from the crush and stress of the supermarket at Christmas, and the quality of produce is incomparable.
We caught up with them to find out about their latest accolade and get some recommendations for the Christmas dinner table.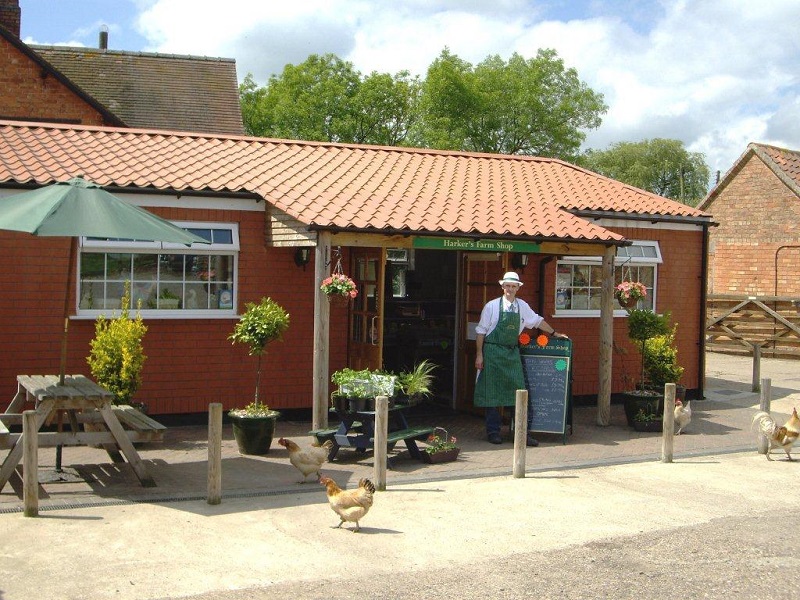 We hear you were recently named 'Farm shop of the year' by the Great Food Club. How did it feel to win this award?
We were overwhelmed to win. It came as a total surprise to us; although we had been notified that we had made it to the last three, we knew we were up against tough competition. As you can imagine, we were delighted and honoured to win the award. Having undergone a refurbishment program this summer to improve the shop, it seems to all be coming together for us. We'd never have thought our little family farm shop could possibly win such an accolade!

It sounds like the shop has come a long way since its humble beginnings as a door-to-door chicken and egg delivery service! What can people expect from a visit to Harker's?
Our farm shop is situated right in the middle of our farm yard and we are surrounded by the most magnificent scenic countryside. As we are so off-the-beaten-track we have worked hard at providing something a little bit different and special for all our customers. Without passing trade, it is important that a remote rural shop like ours becomes a destination. We positively encourage our visitors to have a wander around and take a look at our animals in the paddocks. These include a range of poultry- geese, ducks, turkeys and peacocks. 'Hero', our very lively Shetland pony keeps our donkey (Domino) company alongside lots of cheeky goats, sheep, pigs, alpacas and rabbits. There are little buckets of veg for the little ones to feed the animals as they take in the sights.
There is small toddler play area where the adults can sit and have a coffee and watch the children on the ride-on tractors.
The shop itself has a very laid-back atmosphere - none of the supermarket hustle and bustle! We have a vast range on offer including one of the largest butchery counters in the area. We love to promote our fellow local independent producers and have a wide range available, including honey, jams, bread and cakes from Turners of Cropwell Bishop, spices, fruit, lots of veg from Rolleston in Newark, potatoes from Ruddington and an array of locally produced cheese.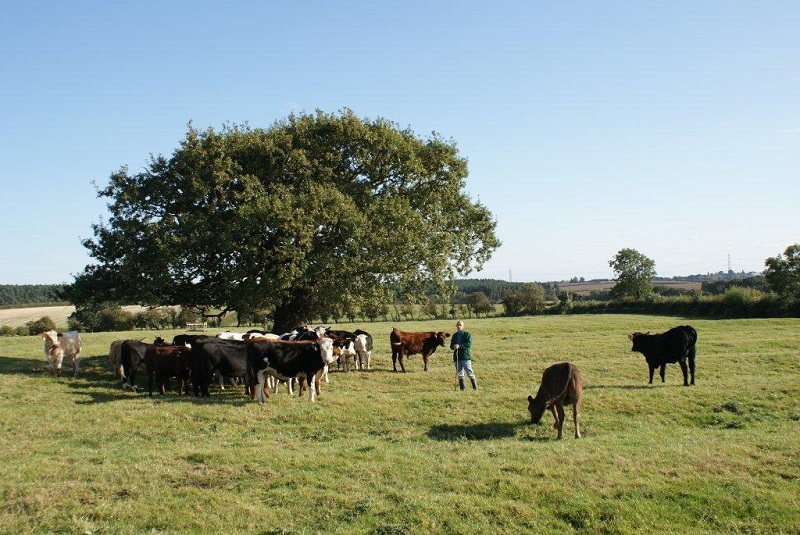 How are you preparing for the Christmas rush?
The run up to Christmas is always particularly busy as we hand-rear our own turkeys on the farm. Our first turkey chicks arrive in July and then subsequently we have 5 further batches (arriving at different times) - that way we get a mixture of weights (between 4kg - 10kg). They are now big, strong and healthy and eating lots of food! We are proud to be one of the last few butchers in Nottinghamshire still to rear the majority of our meat (home reared beef and lamb) and sell it through our farm shop.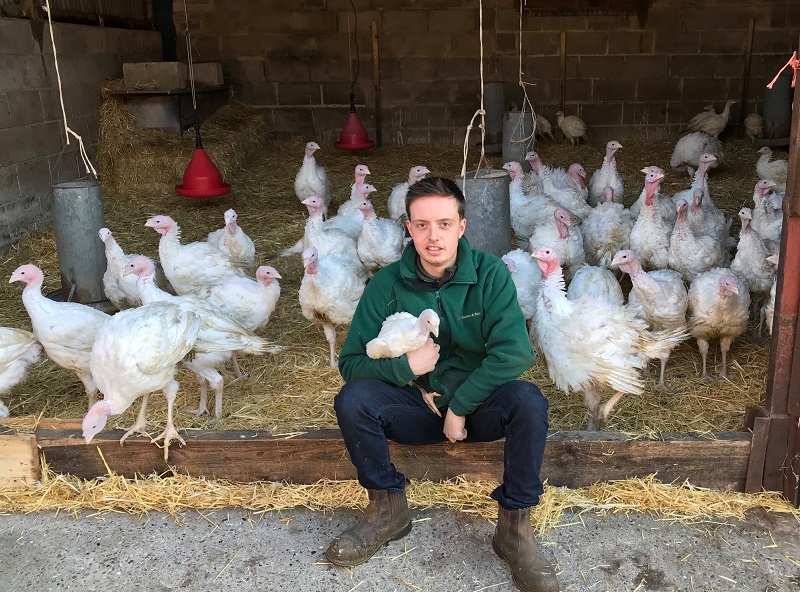 Have you got any recommendations for the most important meal of the year?
As not everyone is a turkey fan at Christmas we have a huge variety to choose from. We can recommend our home-reared rib of beef joints; these are extremely popular alongside our legs of lamb. Our livestock is allowed to roam on our own pastures and is fed on grass and forage produced on the farm or by neighbouring farms. Keeping everything as local as possible it extremely important to us. We make all our own sausages with over 150 recipes to choose from - top of the list for Christmas is our venison and winter berry sausage along with the Pork, caramelised onion and cracked black pepper.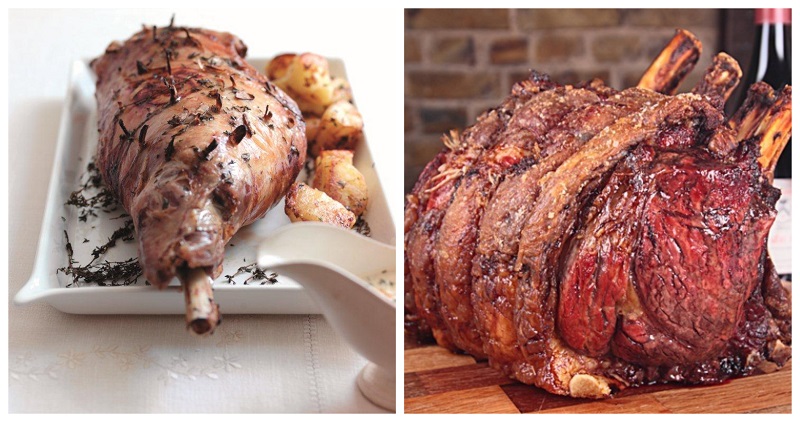 It wouldn't be Christmas without that all-important cheeseboard and with the addition of our cheese and deli counter in our summer refurbishment we are excited to be able to offer a wonderful range of cheese many of which has come from just down the road from Colston Bassett, Cropwell Bishop and Long Clawson. We have a range of mature cheddars directly from the Lincolnshire Poacher farm and a wonderful white stilton with a touch of balsamic from Long Clawson.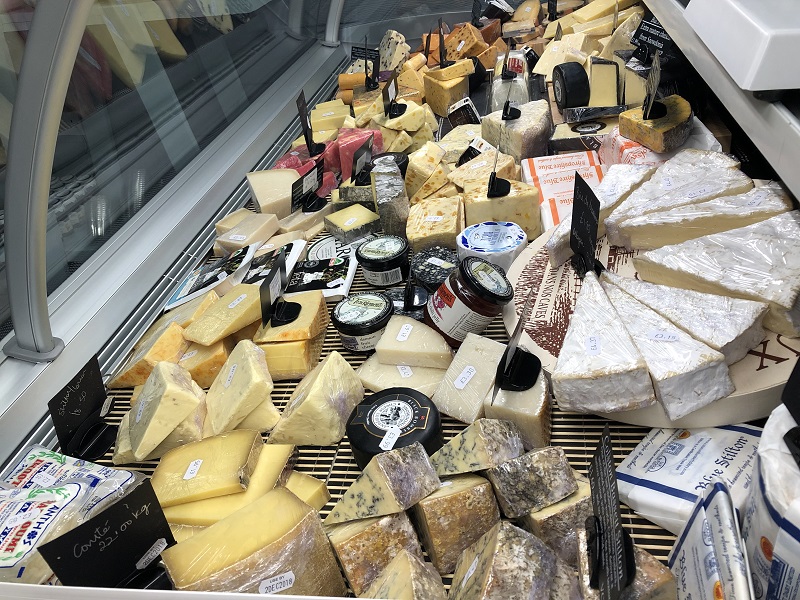 What about gifts for foodies or those putting together a festive hamper?
Our shelves are stacked to the ceiling with Christmas beers, chutneys, speciality gins, chocolate, novelty gifts and tins of festive biscuits - ideal 'foodie' gifts for those that have everything! Particularly popular this year have been our luxury tins of speciality teas. A variety of 72 teabags that come in a wonderful tin which can be re-used. Making up a hamper gift couldn't be easier with such a lot to choose from. We also have Christmas trees and wreaths avilable adding a truly festive atmosphere to the farm!
If you have an enquiry or would like to order your turkey, or any seasonal goodies just get in touch. Harker's very experienced staff are super friendly and are only too happy to advise and help get you organised for the big day!
This blog was written by Claire Jones, Marketing Assistant at Visit Nottinghamshire.
Related
0 Comments