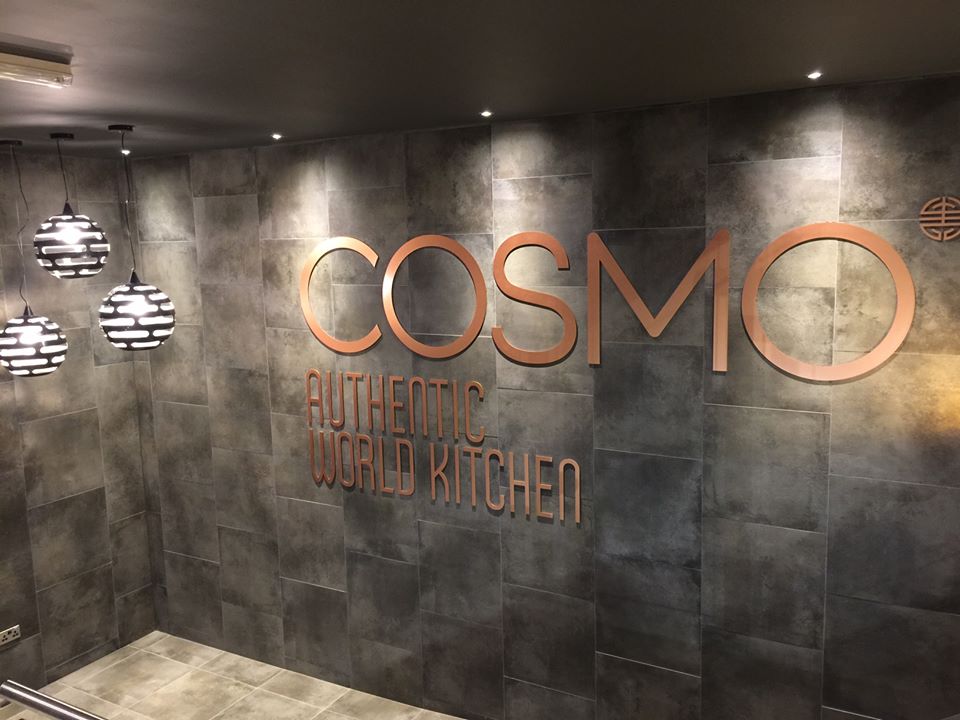 There's no denying that all-you-can-eat buffets have a certain special place in our collective cultural psyche. Huge appetite? Buffet. Can't choose? Buffet. Picky eater? Buffet. And then, of course, there's the age-old question of how to approach it. Should you stick to one cuisine at a time or is it acceptable to dump a crazy cultural mash-up on your plate? Should you sidestep stodgy 'fillers' like rice and noodles? Are you there to have a good time and leave pleasantly satiated - or simply to consume as many spring rolls as humanly possible in a feckless attempt to 'beat' the buffet? It's a minefield.
Nottingham's COSMO World Buffet gives you the chance to go around the world in 80 minutes, a whistle-stop tour from Anhui to Zhejiang. There's curry and carvery, pasta and pizza, sushi and salad and everything in between, so you can imagine our delight when they invited us to join them for their Chinese New Year celebrations. Visit Nottinghamshire pride ourselves on never saying no to a buffet, so off we went.
Walking inside, it's clear that COSMO have made an effort with the décor; it's all black leather booths, taupe flagstone-style floors, orange lights glowing like embers and Chinese-style lanterns. The floor-to-ceiling windows in this second-floor restaurant are a nice touch, allowing you to gaze down upon the streetlights and shoppers and creating a metropolitan feel.
We're looked after for the evening by the bubbly and charming Sue, COSMO's Head of Marketing, who makes sure we've got drinks and invites us to help ourselves to starters from the buffet before the main event kicks off. We wish we could say that we resisted the ridiculous urge to pile our plates higher than Kilimanjaro at this early stage, instead sensibly electing for delicate amuse-bouches to gently ease into the meal. Needless to say, our self-restraint needs some work.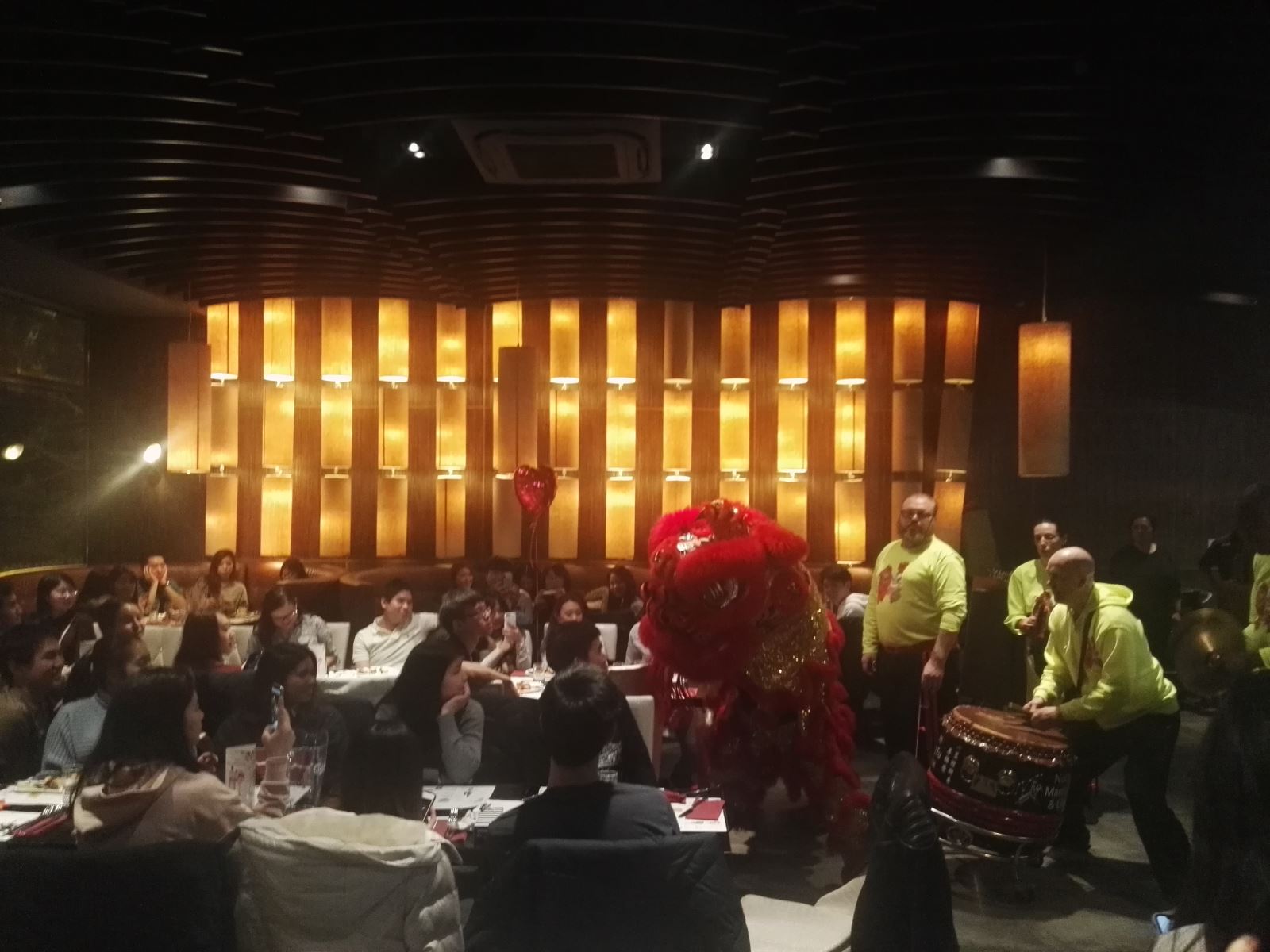 Once we've finished our starters, it's time for the famous Lion Dance, a traditional Chinese dance performed during the Chinese New Year to bring good luck and fortune. The lion parades in a victorious circuit around the room, leaping and stamping to the lively beat of the drummers who follow. It isn't afraid to get up close and personal with the spectators, either, leaning its huge head right up to you and fluttering its luscious red eyelashes. The dance comes to an impressive but bizarre close with the lion slinging huge fistfuls of lettuce across the astonished spectators. We later learn that this is a symbol of prosperity and a fresh start.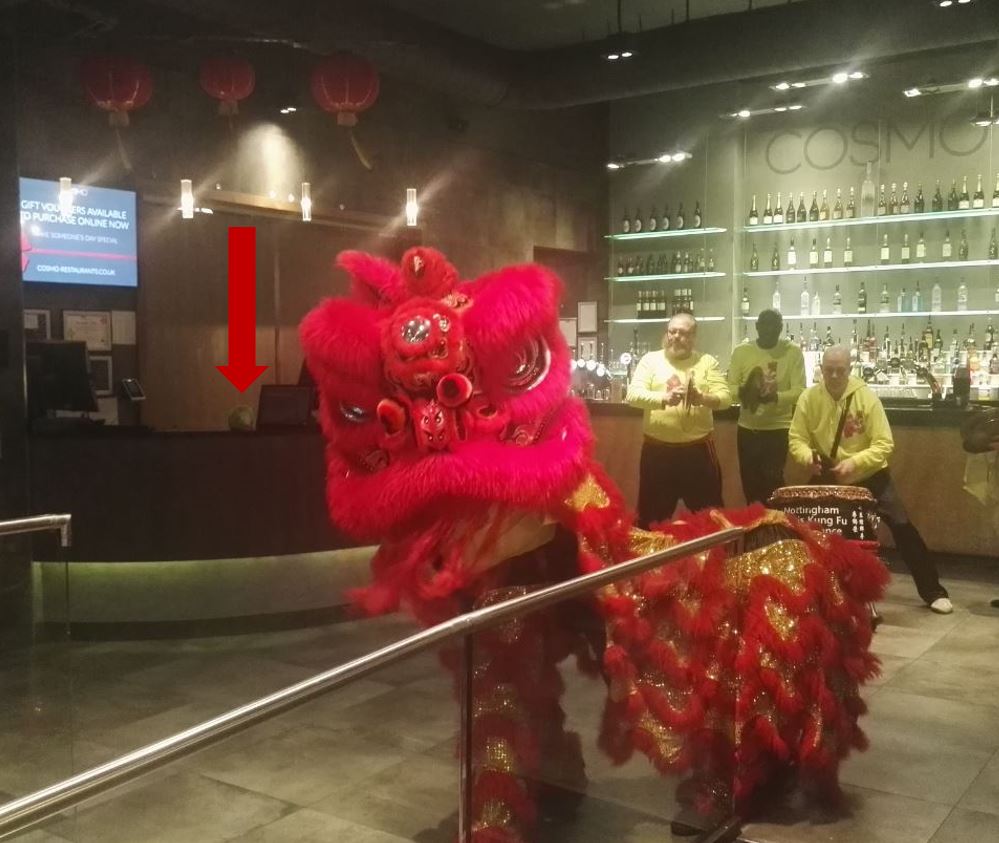 After picking the lettuce out of our hair we're back to our seats ready for our main meal. First up is a bowl of Dan Dan noodles with a deliciously spicy chili sauce and a cucumber garnish. We're informed that the more you stir it, the better it tastes, so naturally we get a great arm work-out at this point. Next is a generous platter of salt and pepper squid, all crunchy, chewy and salty deliciousness.
It's the Year of the Pig, so of course the next two dishes are slices of slow cooked pork belly – utterly melt-in-your-mouth – and sizzling pork loin with pepper and onion. Our final savoury dish is chicken covered in a tangy chili and garlic sauce, which apparently translates into English as 'Mouth-watering chicken' (or, amusingly but less appetisingly, 'saliva chicken').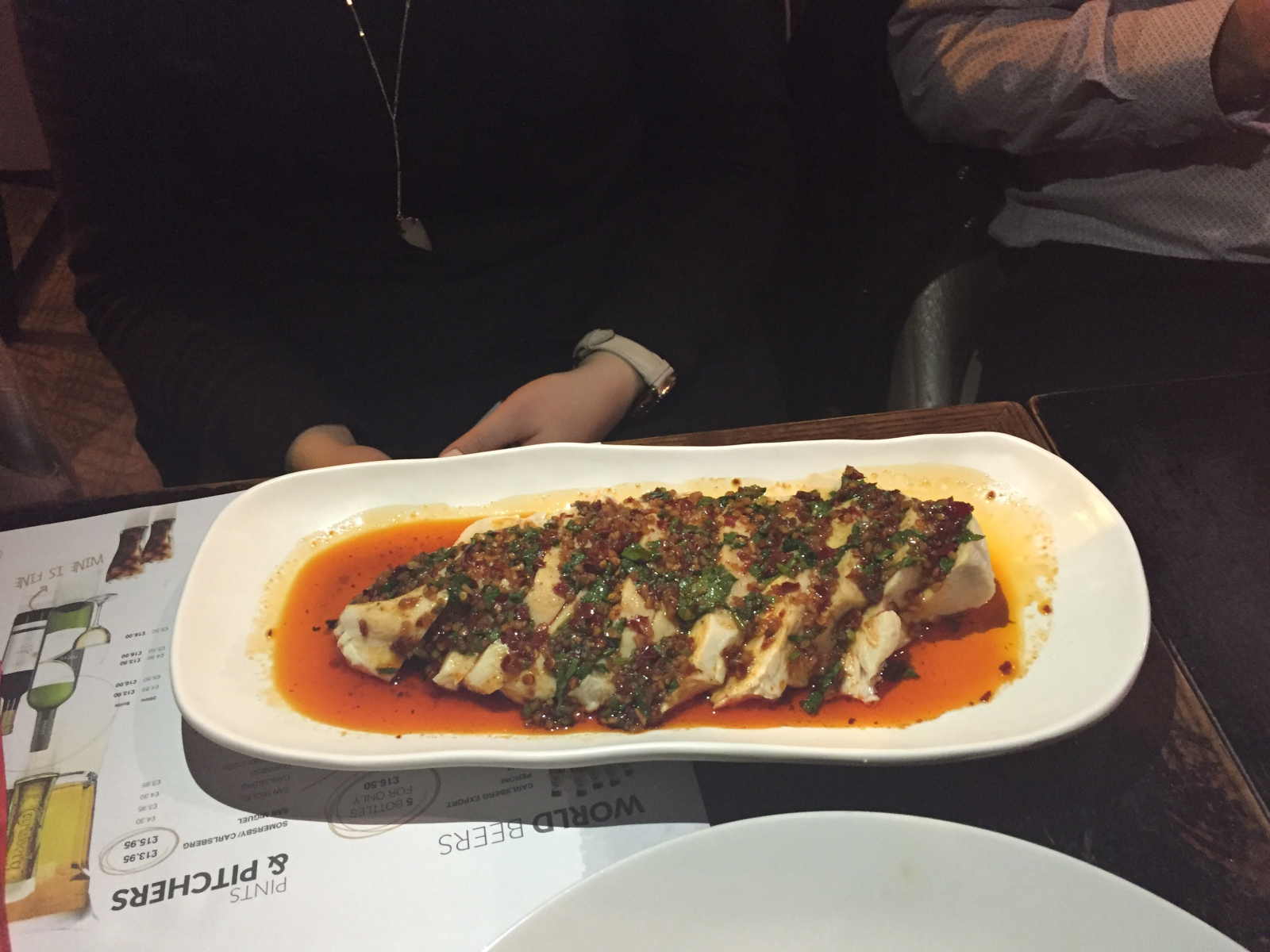 Finally, it's time for their famous desserts – a seemingly endless selection of cakes, ice cream, puddings and fruit that somehow lures you over no matter how many times you've claimed to be full. Sue recommends the baklava – layers of flaky filo pastry with honey and pistachio - and in the name of research we also indulge in chocolate brownie, praline profiteroles, gelato, a French-style millefeuille pastry and marshmallows dipped in the chocolate fountain, all topped off with a small but self-righteous piece of fruit. Thanks for having us, COSMO!
For more information about COSMO including their special offers and more please click here.
---
Blog written by Sophie Milne - Communications Executive and Kinga Kapias - Marketing Executive at Visit Nottinghamshire.
Related
0 Comments