Love in most certainly in the air in Nottinghamshire this weekend, with Valentine's Day fast approaching. The pressure's on for many of us to come up with something spectacularly romantic and thoughtful to impress a loved one, so if you're looking for unique and special ideas for things to do this Valentine's, then put down the red roses and chuck away the chocolates because Visit Nottinghamshire have got you covered.
We've picked out a few of our favourite events coming up across Nottinghamshire, and there's plenty more ideas of great things-to-do in our What's On guide.
Don't forget, if you are out and about having a great time in Nottinghamshire, you can use #lovenotts to share the love and connect with us via our Twitter, Facebook or Instagram!
Valentine's Cocktails and Crime


Friday 15 February 2019, 7pm | £21.95 | National Justice Museum
Nothing says 'romance' like a murder mystery, so get ready for a night of killer passion at the National Justice Museum's 1940s-themed Cocktails and Crime event. The year is 1941. You are invited by local philanthropist Sophia Van Krimpen to an elegant cocktail party in the Shire Hall to raise money for the Nottingham Spitfire Fund. It is set to be a wonderful evening of fun, funding and frivolity - until the dreaded sound of the air raid siren fills the room, that is. Enjoy a cocktail on arrival before visiting the museum's darkest corners on the hunt for the killer. Study the clues and question the suspects in the grand Shire Hall - and grab a drink at the bar if the tension gets too much!
For more information, please click here.
---
A Valentine's Day Treat


Saturday 16 Feb 2019, 10am – 12 noon | Standard ticket £6.50, Concessions £5.75 | D. H. Lawrence Birthplace Museum
Experience a very Victorian Valentine's Day! Each person attending a guided tour of D. H. Lawrence's Birthplace Museum on selected tours over Valentine's Weekend will receive a free glass of Prosecco and chocolates! See the humble home of one of the finest writers of the 20th century on an intimate tour of his authentically recreated cottage. Experience a literary love affair with the author of the scandalous Lady Chatterley's Lover, The Rainbow and Women in Love. Tours begin at 10am and 11.15am; places will need to be booked in advance to avoid disappointment.
For more information, please click here.
---
Seasonal Pasta Making with Valentina Harris at The School of Artisan Food


Saturday 16 February 2019, 9.30am - 5pm | £185 | School of Artisan Food
Pasta is one of the most romantic dishes we can think of (the spaghetti scene in Lady and the Tramp, anyone?), so roll up your sleeves and discover how to make your own fresh pasta and authentic Italian sauces under the expert guidance of acclaimed (and aptly named!) food writer and chef Valentina Harris. During this practical one-day course Valentina will share her love of classic Italian food, equipping you with the confidence and the skills to create a selection of delicious pasta dishes. Using the best seasonal produce, you'll learn about the fresh flavours and artisan techniques needed to recreate an authentic taste of Italy in your own kitchen. A selection of the pasta you make will be served as a late lunch, while other dishes will be available for you to take home and enjoy. All ingredients, equipment and recipes are provided by the School.
For more information, please click here.
---
Bunny Calm at Stonebridge City Farm


Sunday 17 February, 11:30am - 12:50pm | £10 adult ticket, £5 Under 16s | Stonebridge City Farm
If all the pressure of crafting the perfect Valentine's Day has got to you, why not take some time out to relax and experience a truly magical and mindful time around rabbits? Join Rachel, an experienced mindfulness meditation instructor and colour therapist, in effective meditation designed for both children and adults to enjoy together. Learn how to pet the rabbits and become more mindful and 'in the moment' by noticing more about the rabbits you interact with. Then, enjoy sketching out your observations whilst undertaking inclusive art designed for both adults and children to enjoy alongside together. Benefit from being around very friendly and tame rabbits and gain plenty of relaxation and happy memories from coming together for this truly magical experience.
For more information, please click here.
---
Newstead Abbey Garden History Tour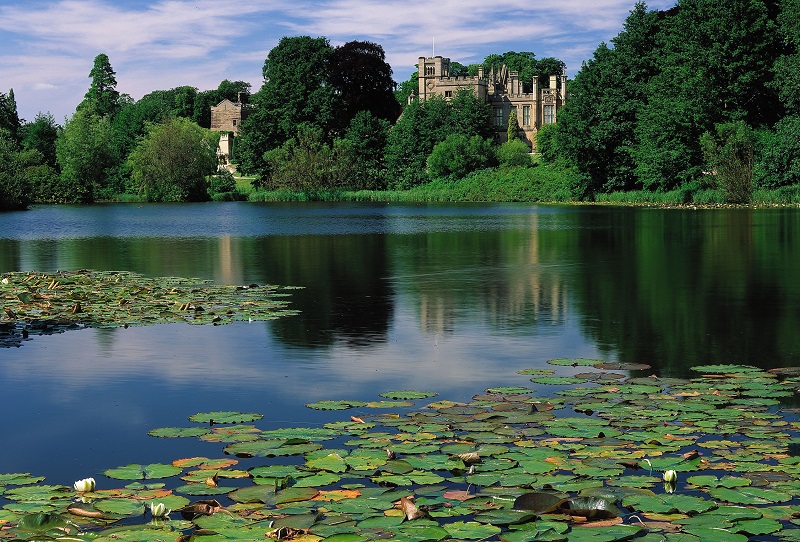 Certain Sunday afternoons in 2019, 1pm and 2:30pm | Free | Newstead Abbey
Enjoy a free tour of the gardens of Newstead Abbey, learning about their history with knowledgeable guide, Philip Jones. Highlights of the tour include the remains of the oak tree planted by the poet Lord Byron when he was 10 years old; the gloomy Devils Wood with its evil-looking satyrs and colourful herbaceous borders; the maze-like Spanish Garden (originally part of the monks' burial ground); the fern garden with its Victorian grotto; plus one of the oldest surviving Japanese Gardens in Britain, complete with stepping stones, stone lanterns and a tea-house. Please book on the day at the house reception, and ring in advance to check whether tours will be running.
For more information, please click here.
---
This blog was written by Sophie Milne - Communications Executive at Visit Nottinghamshire.
Related
0 Comments