Spring has well and truly sprung! If you're looking to enjoy the great outdoors this weekend, why not go exploring some of the county's grand country parks and gardens, check out some of our great cycling trails, or read up on outdoor activties in Nottinghamshire.

There are many more events in our What's On calendar, including Table Tennis Championships and concerts by Fatboy Slim, 10cc and Bryan Adams, so have a browse and you're sure to find something exciting to do. Don't forget, if you are out having a great time in Nottinghamshire, you can use #lovenotts to share the love and connect with us via our Twitter, Facebook or Instagram.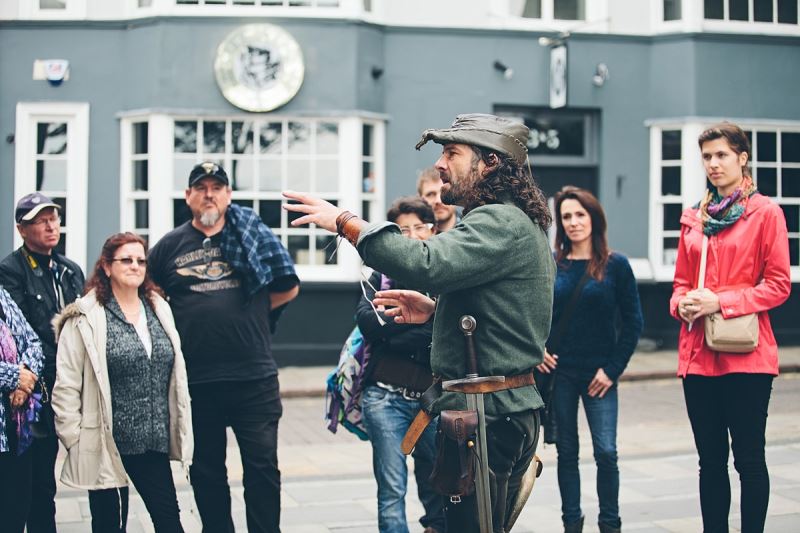 Tour starts from The Cross Keys | Saturday 2 March | Tickets: Adults £14.50, Concessions £11, Under 14s £8
This multi award-winning tour will take you on a two-hour jaunt around the city with the charismatic outlaw, seeing the sights and taking in the fascinating history. As well as exploring the ancient legends and historical facts, Robin will let you in on the best places to eat, drink and make merry in his fair city, and after you've finished gallivanting, you're invited to join him for ales in the UK's oldest pub Ye Olde Trip to Jerusalem.
For more information, please click here.
---
Comedy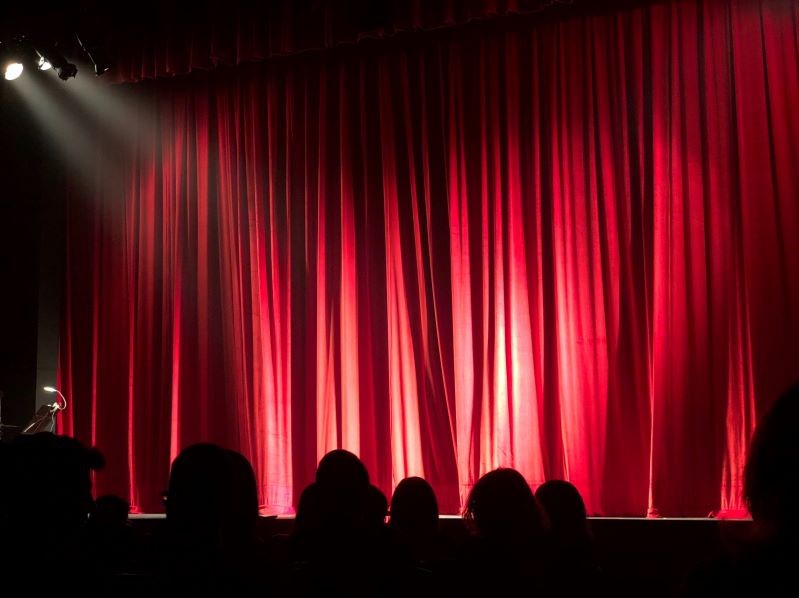 Various Venues | Saturday 2 March 2019
Prepare to have your sides split and your ribs tickled - we're spoilt for choice this weekend with so many brilliant comedy gigs to enjoy. The Last Minute Comedy Club, a brand-new monthly comedy night at New Art Exchange kicks off on Saturday. The highly acclaimed Adam Bloom, who you might recognise from his various appearances on TV stand-up and panel shows, heads up the bill, along with the instantly engaging Che Burnley and the straight-talking, sharp and observant Sean Percival. Elsewhere, Father Ted star Ardal O'Hanlon, best known for his endearing portrayal of the lovably slow-witted Father Dougal, and most recently as the star of BBC crime drama Death in Paradise, will be taking to the stage at Nottingham Lakeside Arts. Finally, for something a little different to the average stand-up show, head to the The Theatre Royal and Royal Concert Hall to see Dave Alnwick: Literally The Best Magician - a seriously funny show fusing misdirection, magic and impressive illusions with fast passed wit.
---

Creswell Crags | Tours run daily at 11am and 1pm | Tickets: Adult £9, Under 16 £6, Concessions £7.50
The ancient landscapes of Creswell Crags never cease to amaze. This limestone gorge honeycombed with caves is a pleasure to wander around, and has a wealth of history dating back 60 thousand years. Not only is it home to Britain's only known Ice Age rock art, they recently discovered an astounding concentration of Witches' Marks. These symbols of protection scrawled into the cave walls were thought to keep evil spirits coming from the underworld. Hundreds of these 'apotropaic marks' - from the Greek apotrepein, meaning 'to turn away' - can be seen on their brand-new cave tour. Believed to be from the 17th and 18th centuries, they are the largest known collection in the UK, perhaps the world!
For more information, please click here.
---


Nottingham Industrial Museum | Saturday 2 March | 7.30pm | Tickets: £15pp (includes complimentary drink)
Situated next to the grand Wollaton Hall, Nottingham Industrial Museum is housed in what was once the stables and piggery for the estate. Now home to a plethora of items from Nottinghamshire's industrial heritage, from steam train carriages to lace making machines, these relics have tales of their own to be told. Join your host Kath George, aka Madame Parboiled to hear about the people who gave their lives to the industrial revolution, and what happens when the estate is empty and quiet.
For more information, please click here.
---


Hanwell Wine Estate | Sunday 3 March | 10 am - 4 pm | £75

Was learning a new skill one of your resolutions for 2019? How does an idylic day learning how to use pencils to capture the detail and colours of the beautiful Nottinghamshire countryside sound? Exceptionally talented illustrator Louise Comfort will share her know-how on the techniques of line, shading and colour before you head out in search of inspiration with a wander around the stunning vineyard. After a delicious homemade lunch washed down with a glass of wine produced on the estate, you'll create your own work of art to take home and treasure under the expert guidance of your tutor.
For more information, please click here.
---

This blog was written by Claire Jones, Marketing Assistant at Visit Nottinghamshire.
Related
0 Comments