Nottinghamshire's vibrant independent food scene has really been blossoming over the past few years. From world-class restaurants, artisan coffee roasteries and sourdough bakeries, to fab farm shops and cutting edge eateries - we've got it all. For our final English Tourism Week round-up of all the reasons our county is such a brilliant place to visit, feast your eyes on our extensive guide to the top places to eat and foodie experiences you can only find in Nottinghamshire.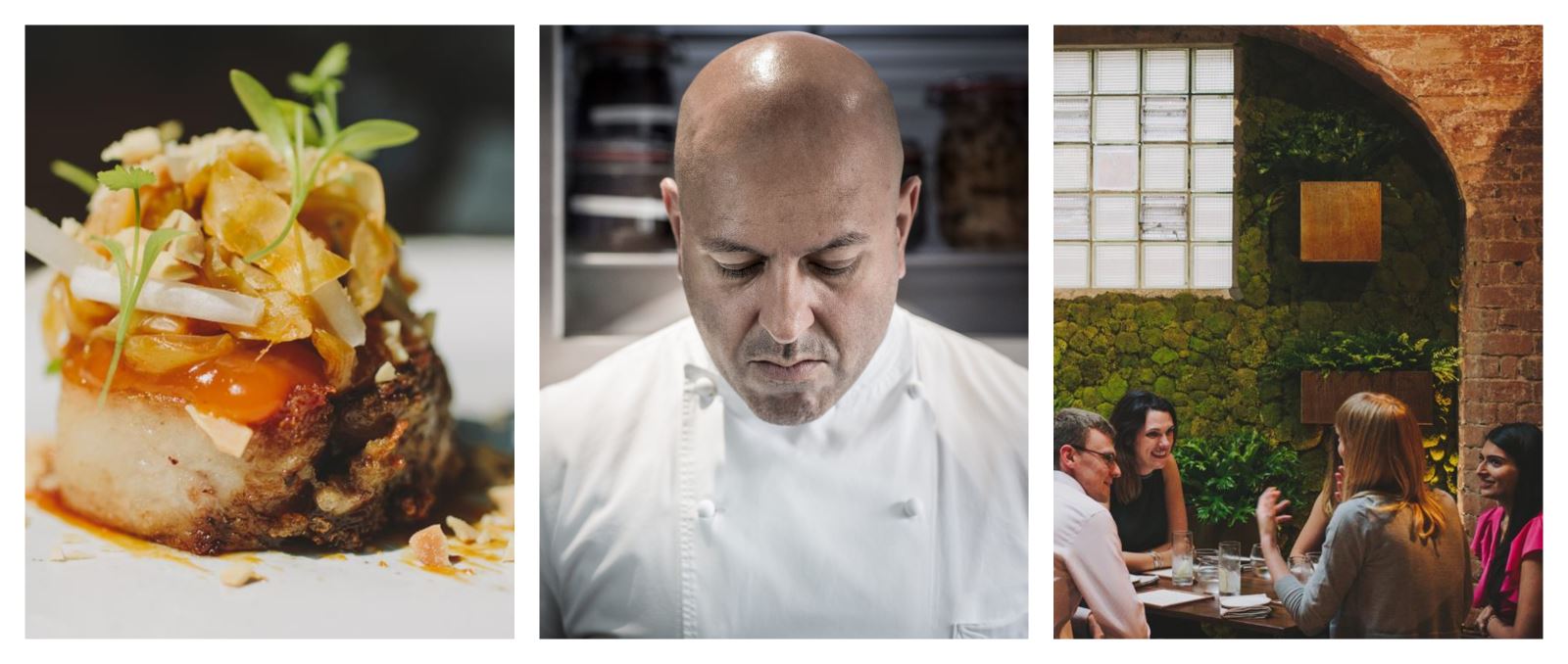 Look at any list of the crème de la crème of restaurants and you'll come across the name Sat Bains. The exceptional, Two Star Michelin restaurant, located in a Victorian farm conversion just outside the city centre, has received international acclaim for its creative cuisine. Crowned the fourth best restaurant in the world in the 2018 Tripadvisor Travellers' Choice Restaurant Awards, where the fine dining mecca also topped the leaderboard as the number 1 restaurant in the UK, their innovative 7 or 10-course tasting menus are unmissable for any foodie worth their salt.
We're spoilt for choice for amazing fine dining experiences in the city. Cool and edgy, Alchemilla's innovative and ever-changing tasting menus have a strong focus on seasonal ingredients and incredible plant-based dishes. Discover the delights of World Service, who excel in creating gourmet cuisine with style, sourcing fresh, local and seasonal dishes of an exceptional standard. Over the past 20 years, Hart's Kitchen has developed an outstanding reputation for the quality of the modern Britsh fair. For tasty tapas dishes created with fine dining flair, Iberico World Tapas is the place to go.
A little further afield, Perkins Bar Bistro is a relaxed, family-run countryside eatery serving modern British and classic bistro dishes, underpinned by understated quality. Launay's located in pretty village of Edwinstowe, in the heart of Sherwood forest, hosts exceptional gourmet evenings, which present seven courses of fine seasonal food, at amazing value at just £33 per person. Charming restaurant Tom Browns Brasserie, sits on the leafy banks of the River Trent in Gunthorpe and serves fresh, modern, international cuisine, with riverside views that are almost as gorgeous as the plate in front of you.
---
Local Legends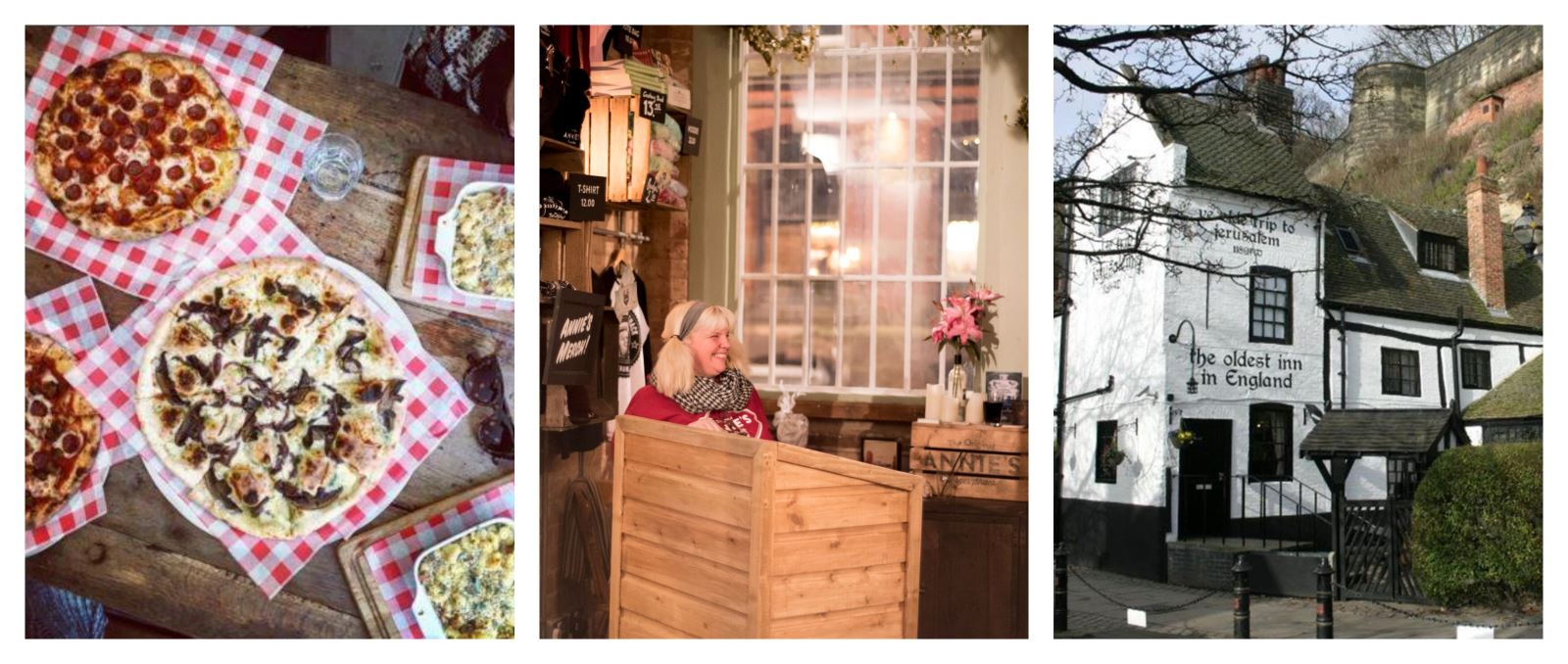 Annie's Burger Shack has become something of a Nottingham institution, renowned for their flippin' marvellous burgers. There are 32 authentic American burgers on her menu, all available as vegan, veggie and meaty plus a Monthly Special - the ingredients are carefully chosen and created by Annie herself. Oscar & Rosie's serves up the best pizza this side of Pisa, with gluten-free and vegan options available at no extra cost. If you're up for a challenge, their phenomenal pizzas are also served by the metre, perfect for pleasing a crowd. No visit to Nottingham is complete without checking out England's oldest inn, Ye Olde Trip to Jerusalem, who serve a vibrant menu of modern pub classics alongside their extensive range of excellent ales. Nearby you'll find our own little 'curry quarter', which includes tantalizing award-winning restaurants like MemSaab, Calcutta Club and The Cumin.
---


As the home of the Bramley Apple and Stilton Cheese, we are brimming with pride at the range of food and drink produced locally across the county. With an outstanding array of produce, we have some excellent places to find local delicacies. Cropwell Bishop Creamery & Cheesemaker's Shop has been crafting mouthwateringly delicious Stilton for more than three generations, using traditional methods passed down by their grandfather and fathers. Hambleton Bakery is famed for its artisan bread, which includes Sourdough, Spelt and Rye as well as delicious savouries, cakes and desserts.
Don't miss Delilah Fine Foods when you're out and about in the city. Downstairs in the large deli, you'll find fridges filled with cheeses, charcuterie counters and olive bars. Stock up on artisanal oils, pleasing preserves, handmade bread and tricky-to-find ingredients. On the upper floor of the stunning and airy building is an all-day cafe serving brilliant brunches, sensational sandwiches and tempting sharing platters.
The award-winning Welbeck Farm Shop provides the highest quality produce sourced from the Welbeck Estate and local farmers, and champion an ethical and passionate approach to food. The divine cheeses, artisan bread, deli, real ales, raw milk and exquisite chocolates are sure to delight. While the wonderfully rural Harker's Farm Shop, located in the sleepy hamlet of Clipston-on-the-Wolds surrounded by fields and country lanes, is among the best farm shops in the UK when it comes to butchery. A hidden gem offering a wide selection of meat, poultry & game, mostly reared on their farm, their naturally reared beef is second to none. You can also pick up locally grown fruit and vegetables, Cropwell Bishop bread, fish, free-range eggs, cakes and biscuits.
In the shadow of the beautiful Belvoir Castle, you'll find fabulous foodie shops in the Engine Yard, a unique artisan shopping village. Whatever your tastes, you're sure to find something to tickle your tastebuds from Cocoa Amore, Cherizena Coffee, The Country Victualler or Jorge Artisan Foods. On the third Sunday of each month, they host a bustling market, full of artisan food and drink producers, as well as the occasional street food vendors and entertainers.
---
Coffee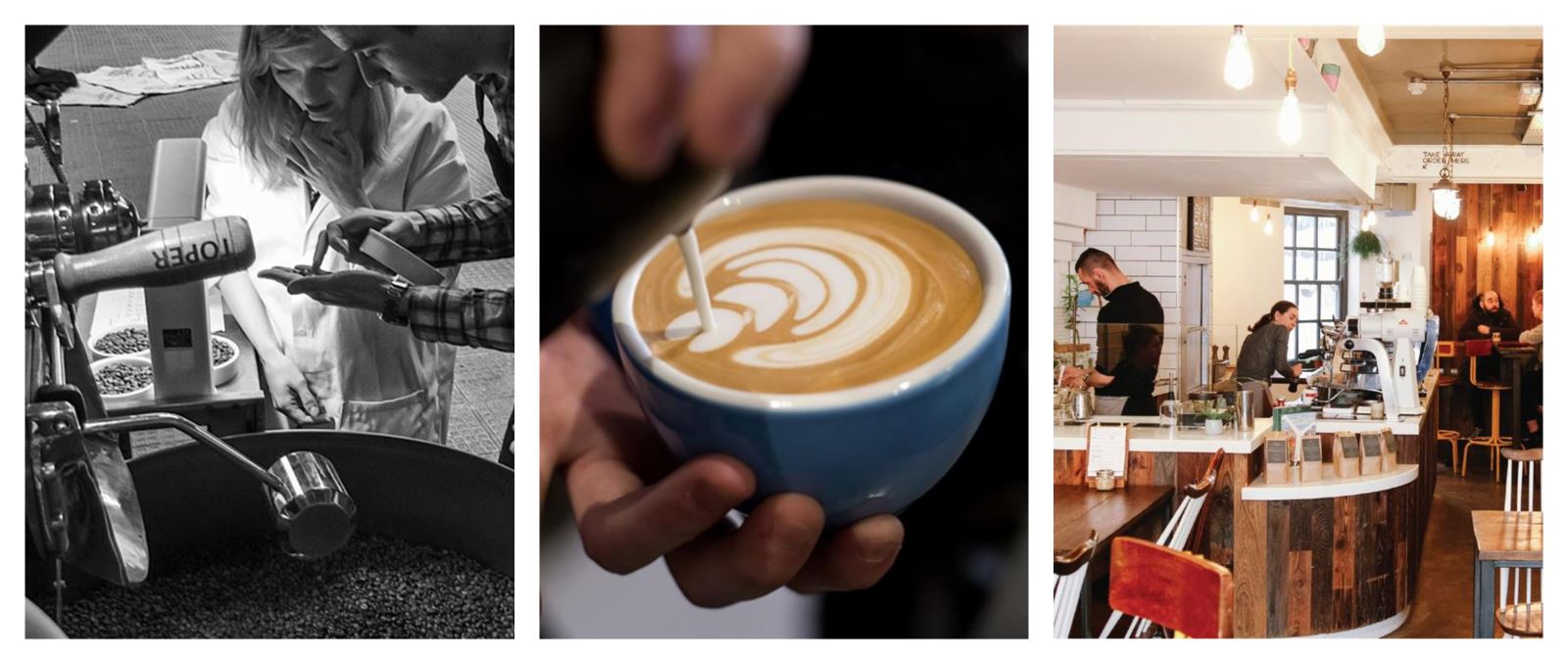 Artisan 200 Degrees Coffee Roasters source the finest beans from Rainforest Alliance Certified™ farms in the mountains of Brazil and the hill tracts of South India, which are roasted slowly and by hand in Nottingham, balancing the flavours whilst still being true to the beans' identity. This achieves the best complex flavours and aromas, smooth taste and deep body. Pick up a fabulous flat white or classic cappuccino in their coffee houses on Carrington Street by Nottingham Railway Station or at the gorgeous shopping arcade, Flying Horse Walk.
Cartwheel Cafe and Roastery is the vision of Alex Bitsios-Esposito. Having started work in the family coffee shop at the age of eight, Alex developed a passion for coffee and spent the last 15 years or so, learning, studying and working in different elements of the coffee trade to develop his making, tasting, training and roasting practice. At the bar, their baristas are knowledgeable and passionate about coffee excellence. Chat with them about their variety of beans to choose where your coffee can take you to, from Colombia to Ethiopia and Kenya, then pick your prefered brewing technique, from the classic espresso to the more adventurous syphon, or a pour-over.
---
Cooking Schools and Classes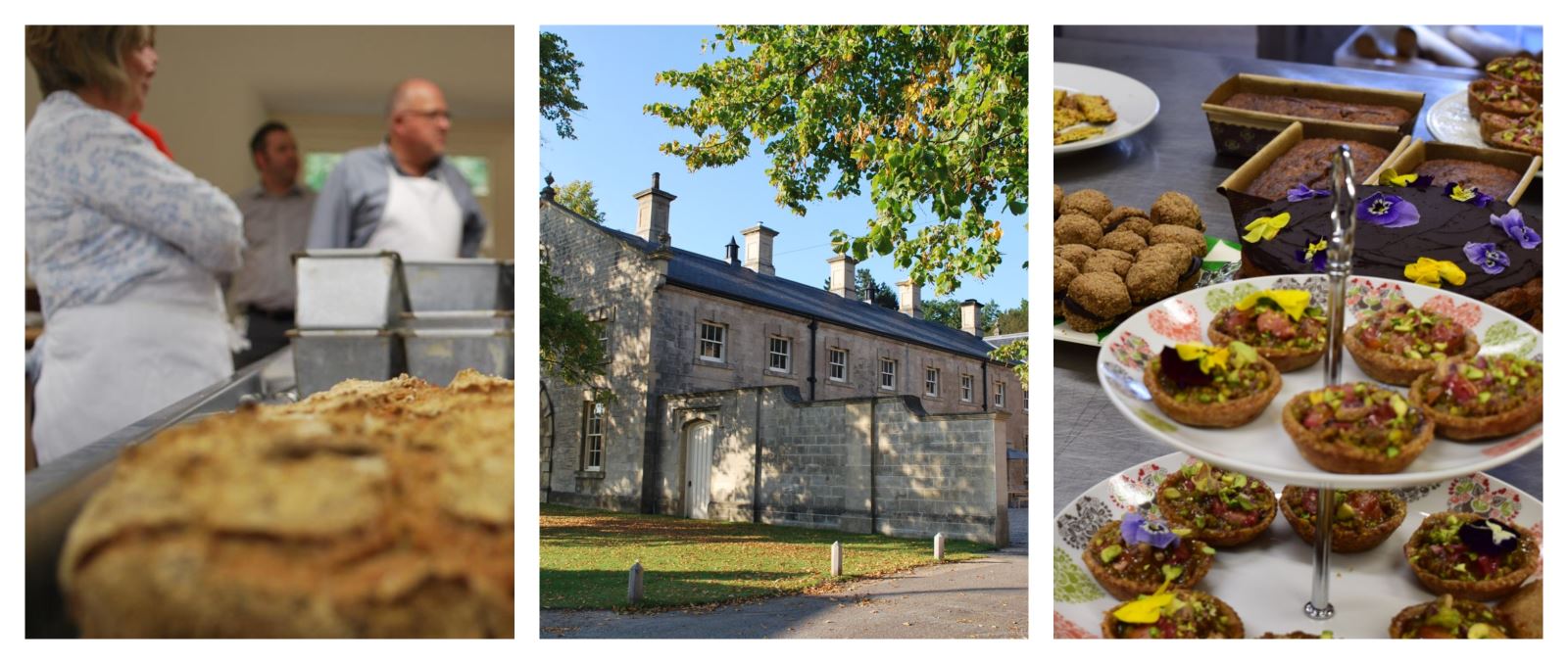 The School of Artisan Food is a vibrant hub for food and drink, offering everything from one-day workshops to advanced patisserie classes lasting a week and year-long diplomas. From its historic listed building with state-of-the-art facilities, an award-winning team of practitioners will guide you through the fascinating world of artisan food, as you master the skills of baking, brewing, butchery, cheesemaking, preserving and much more.
---

This is but the briefest taste of the amazing array of fine foodie experiences to enjoy in our great county. Check out our foodie guide to Nottinghamshire for everything you need to plan an unforgettable gastronomical getaway, and peruse the food and drink section of our website for plenty more inspiration on tempting places to tantalise your tastebuds.
This blog was written by Claire Jones, Marketing Assitant at Visit Nottinghamshire.
Related
0 Comments