There's plenty of cracking Easter events for little ones to enjoy this weekend, from traditional egg hunts to outdoorsy adventures, as well as picturesque photography walks and aviation events.
Read on to see our top picks, browse our What's On calendar or check out our Things To Do section for Nottingham's top attractions. We love to see and hear what you have been up to in Nottinghamshire so don't forget you can use #lovenotts to share the love and connect with us via our Twitter, Facebook or Instagram!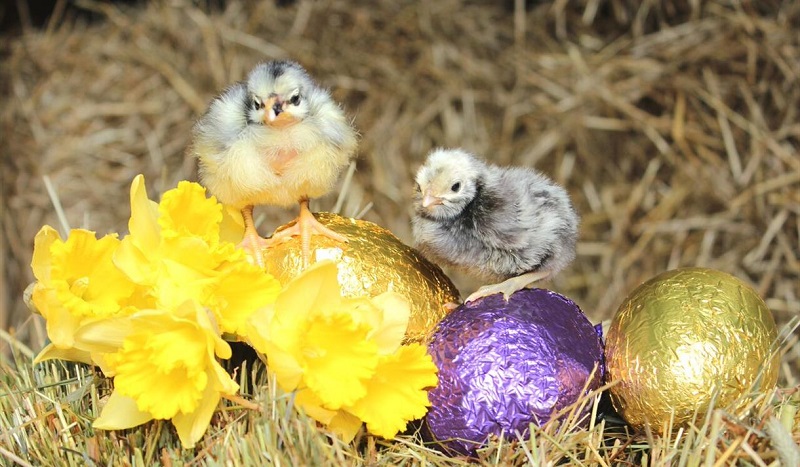 The time of egg hunts and Easter bunnies has arrived and there's lots going on to keep little ones entertained in Nottinghamshire. At Sundown Adventureland family theme park there's a fun egg hunt and Easter quiz to enjoy, along with all the rides and play areas. Get up close and personal with little lambs and baby bunnies at White Post Farm, or for more exotic animal encounters, there will be various exciting activities to enjoy at the Tropical Butterfly House Mad About Madagascar event. Over at Robin Hood's Wheelgate Park on Sunday there will be photo opportunities aplenty at the meet and greet with the mischievous Peter Rabbit.
For something a little different, little ones can learn to bake their own tasty bread at Nottingham's pretty windmill. Head to Sherwood Forest to hear a story of its most famous resident, Robin Hood, from children's book author Adrian Sissons on Saturday. Check out the ranger activities at Conkers adventure and discovery centre, where you can get stuck into orienteering on Friday, Pond Dipping on Saturday and Bush Craft on Sunday.
For many more Easter events, please click here.
---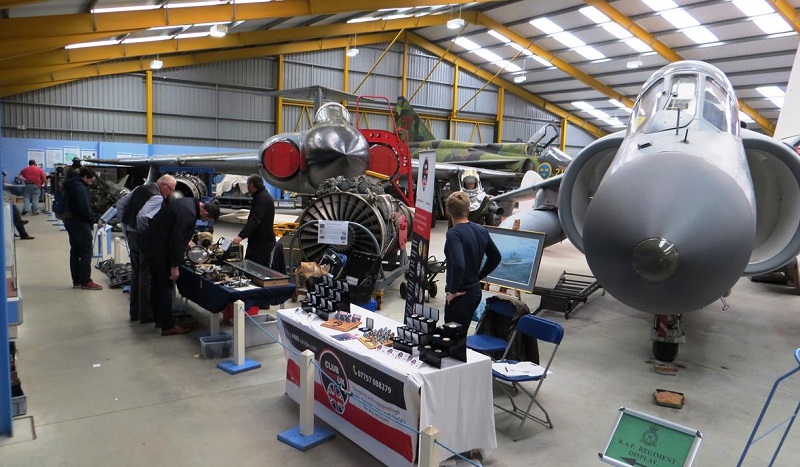 Aeroboot Aviation & Avionics Sale | Saturday 13th April | 9am - 2pm (museum will remain open until 5pm) | Tickets: £4.50 pp
Harrier Day | Sunday 14 April | 10am – 5pm | Normal admission rates apply – Adult: £9, Child: £4.50, Family: £24

There's a jam-packed weekend in store at Newark Air Museum. On Saturday their ever-popular Aeroboot Aviation & Avionics Sale returns - a delight for aviation collectors. Hunt down hidden gems in the jumble sale, from books, paintings, prints and DVDs to plastic kits, die-cast models, clothing, radio equipment and aircraft parts. With discounted entry at just £4.50 per person, it's a great opportunity to explore the museum's diverse collection of treasured flying machines, which features more than 74 aircraft and cockpit sections.
On Sunday they'll be commemorating the 50th Anniversary of the Harrier 'Jump-Jet' entering British military service with a special Harrier Day. Visiting displays and cockpits will join the museum's Sea Harrier ZA176 and VTOL test-bed aircraft Meteor FR9 VZ608, along with various model displays. A must visit for aviation enthusiasts.
---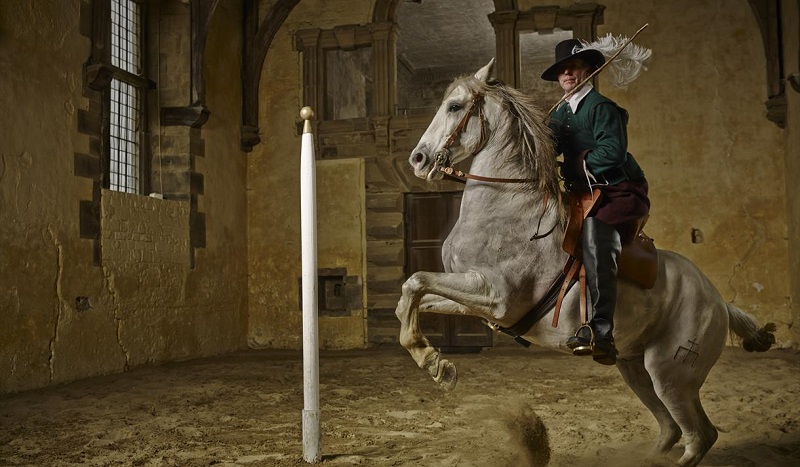 Saturday 13 & Sunday 14 April | Performances at 11.30am, 1.30pm & 3.30pm | Bolsover Castle | Tickets - Adults: £11.30, Children £6.80, Concessions £10.20, Family £29.40, English Heritage Members: Free
If you fancy doing something totally out of the ordinary this weekend, head to the north and spend the day at the wonderful Bolsover Castle. Dressed in flamboyant 17th century costume, expert horsemen will be performing breath-taking displays of equestrian skill, with routines passed down from one of the great Equestrian masters, William Cavendish.
With stunning views, lavish rooms, and romantic ruins, Bolsover is the ultimate fairy-tale castle. Exert your imagination and give yourself a break from modern life as you explore this 17th century stronghold. Why not join the hunt for dragon eggs on a legendary quest as you crack the clues and follow the trail through the gardens and around the Little Castle.
---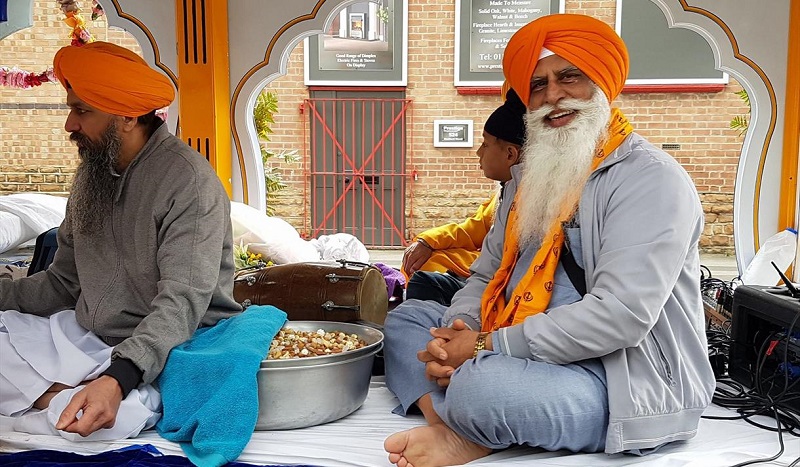 Sunday 14 April 2019 | 9am – 4pm | Old Market Square | Free
Join Nottingham's Sikh community in celebrating the 550th anniversary of the birth of their founder, Guru Nanak Dev Ji. During Vaisakhi, which marks their New Year and commemorates the formation of Khalsa Panth, colourful processions called Nagar Kirtans take place around the world. All are welcome to take part in the procession, which commences at 10am at the Forest Recreation Ground and makes its way to the Old Market Square, where there will be various activities taking place throughout the day, including turban tying and Sikh martial arts.
For more information, please click here.
---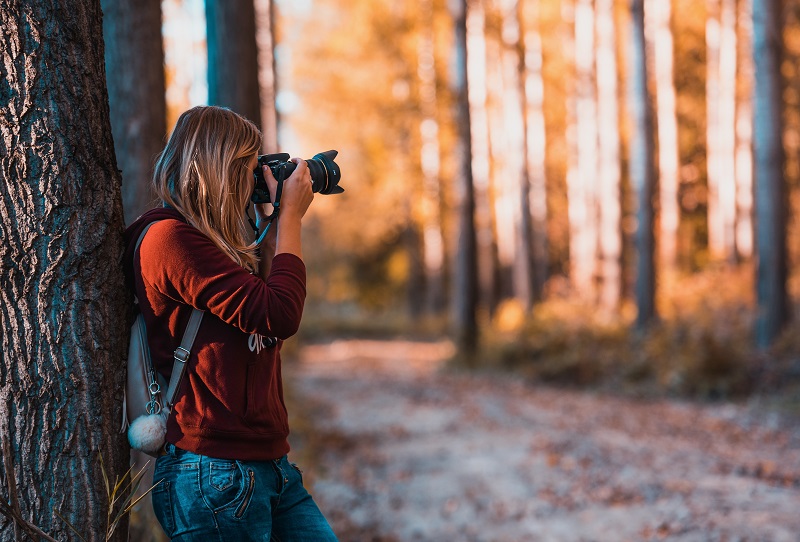 Sunday 10 March | 11am - 12.30pm | Thoresby Park | Free
Set over 1000 acres of rich unspoilt English countryside, the expansive grounds of Thoresby Park are a great place to explore. Every second Sunday of the month they host a free photography walk for people of all abilities, whether you're shooting on your phone or a top spec DSLR. The walks are led by photographer Di Fisher, who'll provide ideas, hints and tips along the way to help you make better photos. The walk starts and finishes in the beautiful 18th Century Courtyard. We recommend setting aside some time to take a look around the boutique shops, military museum and Thoresby Gallery, or stop off for a treat or quick caffeine hit in the renowned Bay Tree café.
For more information, please click here.
---

This blog was written by Claire Jones, Marketing Assistant at Visit Nottinghamshire.
Related
0 Comments