In our brand-new 'love local' blog series, we're celebrating the wonderful people behind Nottinghamshire's local, independent businesses. We're continuing the series with a guest blog from Alan Trease, the managing director of Weavers, Independent Wine & Spirits Merchant.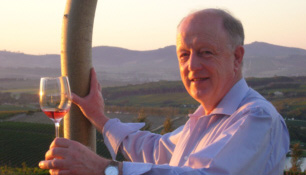 Weavers has long been standing on Castle Gate, the crux of Nottingham's city centre. Established in 1844, the Trease family took over the business in 1897 and it has been with the family ever since. Alan Trease, the managing director, who has subsequently just celebrated his 60th year with the business, works with his daughter and son, Mary and Philip to bring the best of wine and spirits to the people of the East Midlands and beyond.
"We are fiercely independent and that means we are not tied into any big contracts that forces us to buy certain wines and spirits. All products that we sell are tasted and approved by our wonderfully skilled team. We truly handpick all of our products so that when you pop into the shop, it is very likely that the person you are talking to is the person who found the product to begin with.
In the last couple of years we have brought a touch of creativity to Weavers, with our latest adventure bringing us into the world of gin. We used our skills in tasting to create two fantastic gins which we have aptly named Castle Gate Gin. The first is a classic dry gin distilled with acorns that have been foraged by our very own Mary. The second is a much fruitier affair in the form of a Strawberry and Lavender gin. Both have recently been finalists in The Gin Guide Awards 2019 for best traditional gin and best flavoured gin, of which we are very proud."
Related
0 Comments