Recently refurbished, Bric Bar and Kitchen is situated in the beautiful Victorian building which houses the Hilton Hotel right in the heart of Nottingham city centre. With contemporary décor and furnishings, the restaurant also has its own entrance on the side of Milton Street - so no need to walk through the hotel.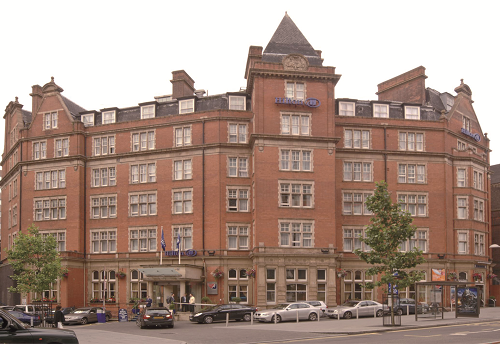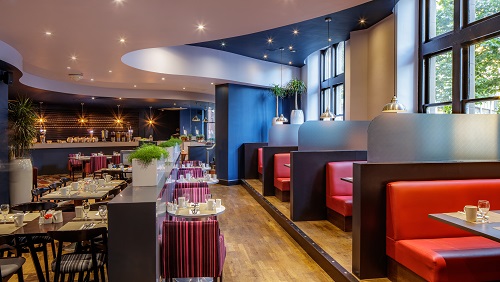 As a busy team, eating lunch at our desks has become a regularity – so we were very excited to be invited to enjoy Bric's Bottomless Brunch and be members of the 'ladies who lunch' club for the afternoon. It's a sunny day when we arrive at the restaurant, and the private window seating is a welcome treat where we sit and enjoy the sunshine with a glass of Prosecco in hand a few minutes before the friendly front of house staff take our order.
The menu has been built around classic breakfast foods, offering two courses and unlimited Prosecco for £25 per person. We all plumped for something savoury to start with, opting between decadent sounding Eggs Royale and Eggs Benedict and Scrambled Eggs, the latter of which arrived beautifully presented on a toasted bagel, with oak smoked salmon, chive garnish and Hollandaise dressing and tasted every bit as good as it looked.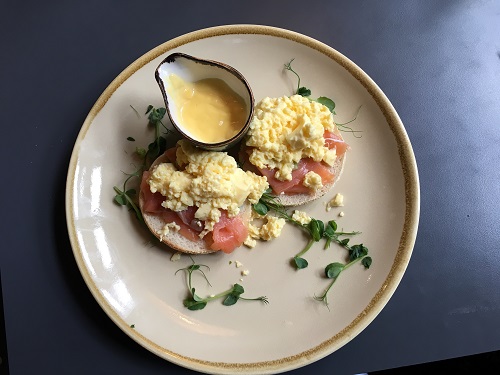 For those that like their scrambled eggs well cooked and fluffy, you won't be disappointed. They say you eat with your eyes, and not only was the food cooked to perfection, it was presented impeccably. There was no need to add salt or pepper, with just the right amount of seasoning already added.
Dessert was harder to choose. Torn between the pancakes and the Eton mess, after much consideration we decided to split the options between us! There were plenty of lovely juicy berries on the Eton Mess to complement the meringue and cream – and again, for a 'mess' the presentation was surprisingly delicate.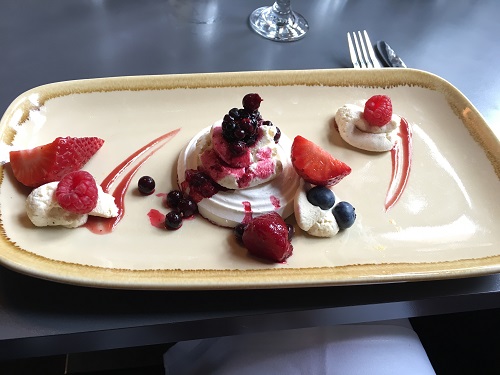 The rest of us jumped for the Buttermilk Pancakes, loaded with seasonal berries, caramelised banana, agave syrup and fresh clotted cream on top. As if this wasn't already indulgent enough, Bric also offers its own quirky breakfast themed cocktails for brunch-ers eager to try something different. The Breakfast Martini comes as Gin, triple sec and lemon juice shaken together with orange marmalade served with a slice of toast. Or if you want to stick to bubbles you can try a Hugo from the menu, which is a refreshing mix of St. Germain elderflower liqueur, Prosecco and soda over ice.
The staff really looked after us. The restaurant was buzzing and comfortably full, but nothing was too much trouble and the service was quick, great for when you need to get back to work (although it would have been easy to make an afternoon of it with another prosecco or two!).
So if you're after having a lunchtime treat with the girls, mid-week break from your office desk, or an outing at the weekend with a few friends, give the bottomless brunch a go! Bric's 90 minutes of bubbles and brunch is bookable on the Hilton's website.
Related
0 Comments