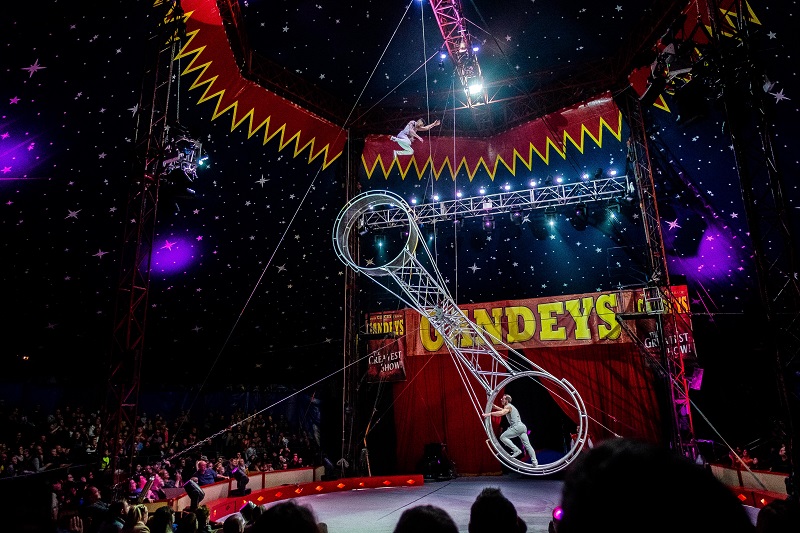 Here at Visit Notts HQ, we're practically doing cartwheels with excitement about seeing Gandeys Circus - The Greatest Show Tour in Nottingham this autumn. With an international cast of over 30 artistes, it's a big top spectacular direct from Hong Kong that is sure to leave you utterly dazzled.
To celebrate the show making an appearance at Woodthorpe Grange Park in Sherwood from Wednesday 18 to Tuesday 24 September 2019, Visit Nottinghamshire quizzed the ringmaster Ryan Brown on his career to date, pre-show rituals and what to expect from this year's production… oh, and his favourite sandwich!
Full name and role?
I'm Ryan James Warren Brown and I'm the ringmaster in The Greatest Show Tour!
Home town?
I was born in Birmingham but we moved when I was young so I grew up/went to school in Banbury, Oxfordshire.
What previous shows have you been in?
Quite a few now! I've been a dancer on a cruise ship, an actor for Shrek's Adventure on the London Southbank, I was 'H' in a touring Steps Tribute Show, I've been to Mumbai to be in a Bollywood Music Video and done several others here in the UK too. I've done a few touring pantomimes as both the comedy character and the villain. They're just highlights, I could go on for ages!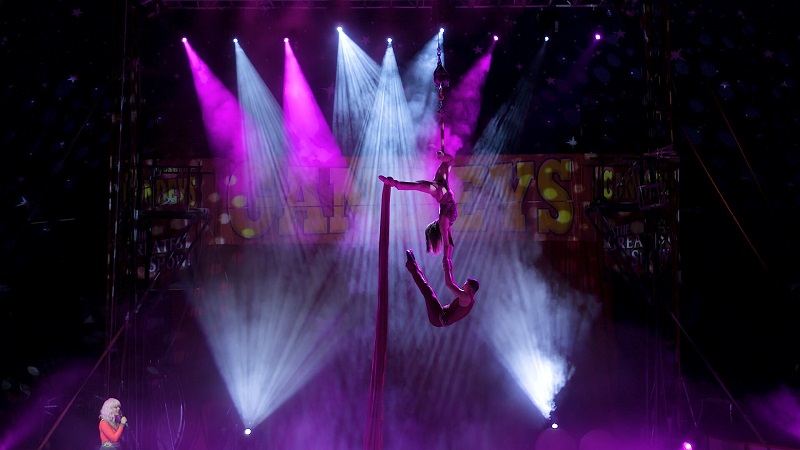 Phew! If you could choose another circus act to perform, what would it be?
I'd learn them all if I could. But I think top of my list would be an aerial act like silks or straps.
Do you have a routine or ritual before the show?
I do have a small thing. I like to do a puzzle. Like a sudoku or a logic puzzle. It helps clear my mind and calm me down ready to go into show mode.
If you were not a circus performer what job would you do?
I would still have to perform in some way. I'd love to be a dancer in a big production show like a West End show. Something high energy and challenging.
How would you describe the show to someone who has never seen it?
I know it sounds cheesy, but you really have to see it to believe it. No matter how well someone describes something it will never beat the awe and wonder of seeing it in person. Our shows are laughter, thrills and wonder all rolled into one.
How did you join the circus?
Believe it or not I saw the job advertisement on Facebook! I saw it posted in a performers audition group and I immediately thought, what an incredible experience that would be. And I'm so glad I applied!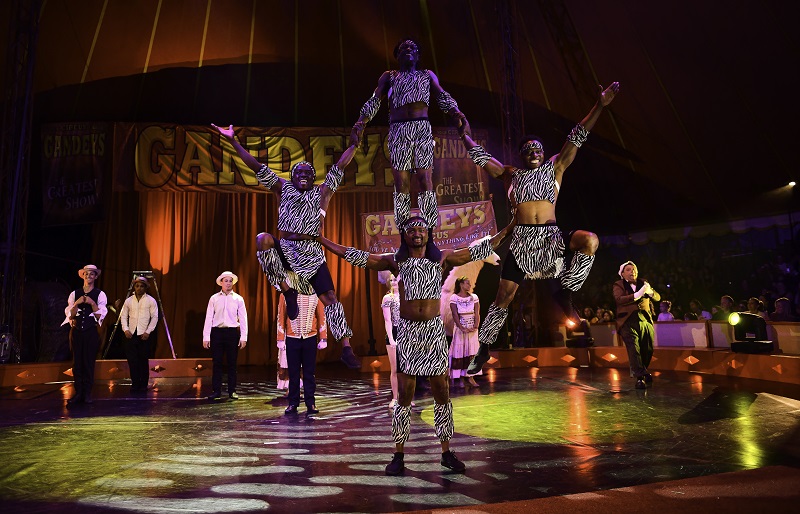 Favourite song?
I can't pick just one! Anything by Steps. Or I love a good musical. Currently have the soundtracks of 'Six' 'Dear Evan Hansen' and 'Everybodys Talking About Jamie' going round my head.
Favourite sandwich?
Thick sliced ham, brie and mango chutney on a fresh crusty roll. Heaven.
Favourite movie?
Hercules, the animated Disney version.
Favourite place in the world to live?
I think I'd like to live in Canada at some point as it's so beautiful and I really loved my time there. But I'm definitely a country boy so a nice house out somewhere peaceful please!
Don't miss Gandeys Circus – The Greatest Show Tour at Woodthorpe Grange Park, Sherwood, Nottingham, NG5 3FN from Wednesday 18 to Tuesday 24 September 2019. Family tickets available, and special offers from £7.99. The on-site Box Office will be open from Tuesday 17 September, daily from 9.30am to 8pm.
Related
0 Comments