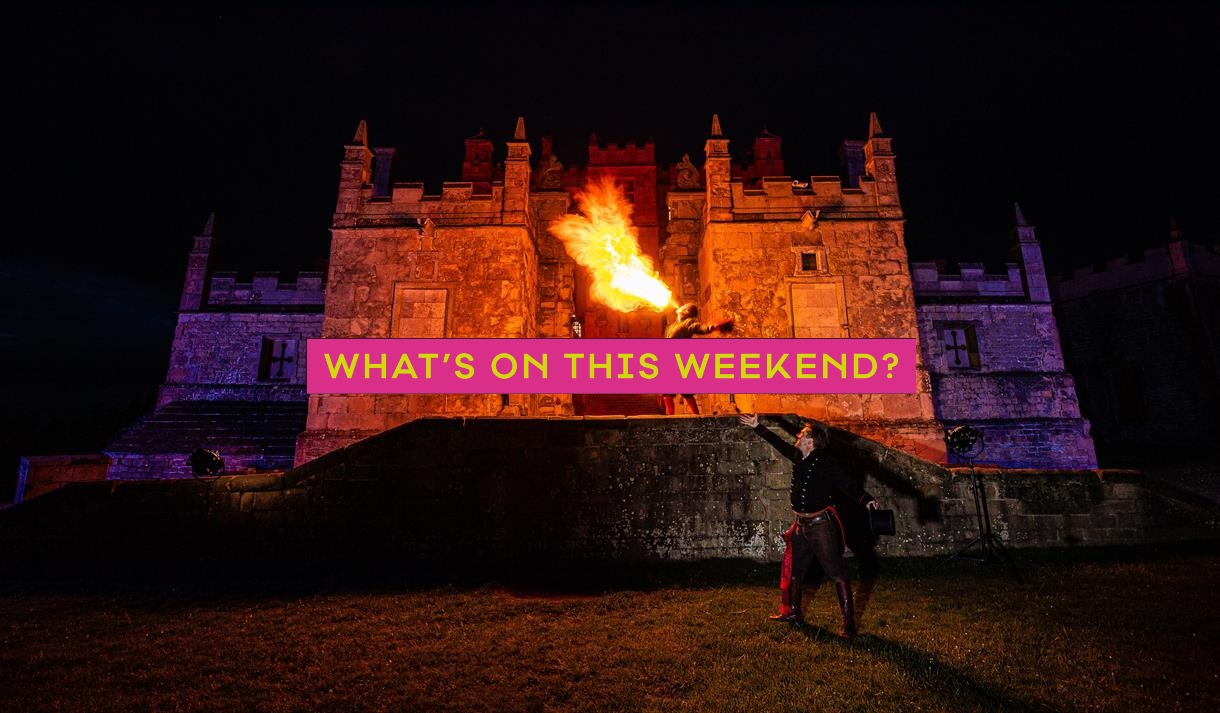 We've been enjoying some stunning September sunshine recently, but as we approach October it seems our meteorological luck is about to run to out. Luckily, with so many fantastic events and things to do in Nottinghamshire on the horizon, we're sure it won't be dampening anyone's spirits.

It's a great weekend for sport in the city, with both the Big Tennis Weekend giving everyone the chance to pick up a racket for fun games and coaching sessions, all free of charge, and the Ikano Bank Robin Hood Marathon. Entries for the half and mini marathon have closed, but there will be a great atmosphere as we cheer on the runners, plus the chance to get involved with the Nottingham Mile fun run for all ages and abilities.

The stage adaptation of Alice Sebold's unique coming-of-age novel The Lovely Bones is showing at the Theatre Royal and there are still a few tickets left to see the spectacular Diversity on their landmark 10 year anniversary tour. Those with an interest in local history will enjoy the fascinating talks at the Nottinghamshire Archives on Saturday as they celebrate their 70th anniversary, or you can enjoy a free exhibition of local alternative and radical news media at Nottingham Contemporary.
We've picked some of our favourite events below, but don't forget to have a look at our What's On pages and Things to Do section for lots more ways to spend your weekend! We love to see and hear what you have been up to in Nottinghamshire so don't forget you can use #lovenotts to share the love and connect with us via our Twitter, Facebook or Instagram!

Thursday 26 - Sunday 29 Sept 2019 | Bolsover Castle

Built by captivating chevalier William Cavendish as a hilltop pleasure palace, the fairy-tale like Bolsover castle was designed to entertain and impress. This weekend they invite you to their Greatest Show to see spectacular illuminations and entertainment as they party like it 1699. Join jesters, acrobats, fire-breathers and other performers as they wander the grounds with the beautifully illuminated castle as the backdrop.
---
Saturday 28 September 2019 | Tour starts at The Cross Keys

As the nights grow longer and Halloween draws nearer, get into the spirit with a tour full of tales of the morbid and macabre. Your ghostly host who haunts the city will share his recollections of the grisly and gruesome happenings on the streets of old Nottingham town, from public hangings at the Old County Goal, to cadavers on the streets of High Pavement and blood-curdling murder. Wrap up warm and step out to explore the sinister side of the city…
---
Saturday 28 September | The School of Artisan Food
Autumn is the perfect season for learning new skills to while away long, cosy evenings indoors, so why not spruce up your culinary skills at the prestigious School of Artisan Food? This weekend you can join them for a wild foraging adventure and discover the world of delicacies waiting to be discovered in the fields and hedgerows. Your day will start with a breakfast of wild teas (or Coffee for those who need a caffeine hit) and scones with wild jam before you gather your foraging basket and head out with expert James Wood to see what tasty treasures can ben found on the beautiful Welbeck Estate. Once back at the school you'll be treated to a range of wild food tasters pre-prepared by the team before you get to work creating a seasonal, foraged feast from your harvest.
Please note, this is course is also available on 19 & 20 October, and 10 November.
---
Saturday 29 - Sunday 30 September | Rufford Abbey Country Park
Get ready to pack up your troubles in your old kit bag… Rufford Abbey are taking you back to see the sights and sounds of wartime Britain. Don your best vintage getup for a wander around the romantic ruins and gorgeous grounds then meet the knowledgeable re-enactors who'll be bringing this evocative period of history to life.
---
Saturday 28 September | Thoresby Park
With a history which stretches back over 150 years, Southwell Ploughing Match is the largest one-day agricultural show in Nottinghamshire. Experience a variety of agricultural pursuits, with displays of traditional horse-drawn ploughs and vintage machinery, plus competitions in a variety of classes, from livestock to floral displays, art and home cooking through to the very best vegetables (we hear the heaviest pumpkin competition is particularly fierce!). There will be a variety of trade stalls focused on rural life, with plenty to appeal to those who aren't in the market for new farm equipment, from country clothing and garden plants to children's toys. The farmer's market will be filled with locally produced foods to enjoy on the day or take home.

Find out more.
---

This blog was written by Claire Jones, Marketing Assistant at Visit Nottinghamshire.
Related
0 Comments