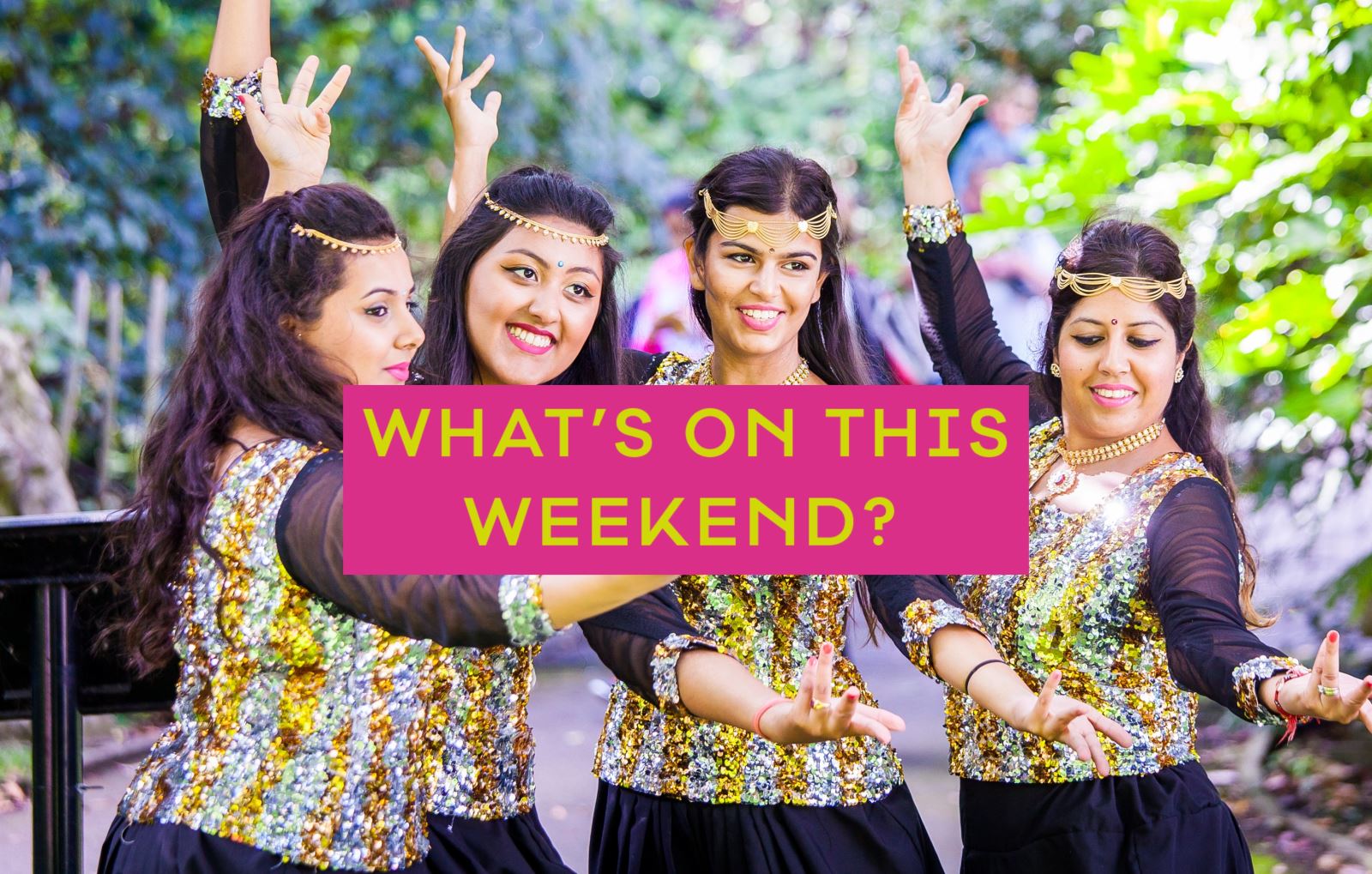 September has arrived, bringing with it thoughts of crisp leaves, autumnal colours and cosy evenings indoors on the horizon, but there's still plenty of time to get out and enjoy some of the brilliant events coming up this weekend before the urge to hibernate sets in!
It's time to check out those things you haven't got around to doing yet this summer - enjoy a vineyard tour & tasting in the glorious Nottinghamshire countryside, watch RocketMan on a giant cinema screen under the stars at Wollaton Hall or get creative crafting your own beautiful tin pin cushion.

If you're looking for something to brighten the dark nights ahead, why not plan a magical after-dark adventure at Rufford Abbey this Autumn, at the enchanting Spectacle of Light. You can even enter our competition to win a family ticket if you're feeling lucky.
We've picked some of our favourite events taking place this weekend below, but don't forget to browse our What's On pages and Things to Do section for lots more ideas! We love to see and hear what you have been up to in Nottinghamshire so don't forget you can use #lovenotts to share the love and connect with us via our Twitter, Facebook or Instagram!


Wednesday 4 September ​​​​​- Sunday 8 September 2019 | Various Venues

Rooted in a celebration of South Asian culture, Nottingham Mela was the first of its kind in the UK and has been running for 31 years, with a constant theme of embracing an inclusive and vibrant society. Throughout the week there'll be live music from jazz piano to bhangra inspired beats at various venues throughout Hockley, and there's still plenty to enjoy coming up this weekend as part of the festival programme.

On Friday night at New Art Exchange, alongside the Memory of Land exhibition, which marks 100 years since the Jallianwalla Bagh massacre in Amritsar, a panel discussion will explore process and contexts of the massacre a century on. The following day there will be lots for the whole family to enjoy, starting with yoga accompanied by a live tabla and an Indian classical recital, with a plentiful array of family activities, workshops, henna and face-painting through the day.
On Sunday you can guarantee a fun-filled day out at Nottingham Arboretum, with music, live performances, poetry and art workshops, plus craft and fashion stalls to explore as the sizzling scent of jalebis, samosa, and chaat fill this beautiful botanical garden.

Find out more.
---

3 - 7 September 2019 | 8.45pm and 10.00pm | Creswell Crags

From the UK's only known Ice Age Rock Art to the largest known collection of apotropaic 'Witches Marks', the ancient caves of Creswell Crags are no strangers to intriguing inhabitants and curious goings-on, and another unique experience awaits within them this week. Deep within the darkness of these natural auditoriums of the earth, visual and environmental artist Alan James Burns has created an immersive sound installation. The cave serves as a metaphor for the mind as the soundscape personifies the consciousness of Mother Earth - her inner dialogue reflecting her worsening mental health resulting from the human meddling with her body.
---

Saturday 7 September 2019 | 7:30pm | Nottingham Playhouse
Having wowed audiences at last year's Edinburgh Festival and earned a nomination for the coveted Best Newcomer award, Sindhu Vee is bringing her critically-acclaimed show Sandhog to Nottingham. A relative late-comer to the world of comedy, the show explores the challenges of domestic life - from the power struggles, personality clashes and mundanities of marriage to the 'tsunami' of parenthood - with acerbic and unapologetic wit. You may recognise the BBC Radio 4 Comedy of the Week presenter from her appearances on the BBC's QI and Have I Got News For You - don't miss the chance to catch her hotly-anticipated debut show as her star continues to rise.

Find out more.
---

Saturday 7 September 2019 | 7.30pm | Malt Cross

Is that a chill in the air? Embrace the autumnal with an evening of stories and anecdotes performed by expert orators the Woolly Tellers. Gather round in Nottingham's stunning Victorian music hall to hear tales of curious creatures and strange goings-on from the folklore of the misty and mysterious Lincolnshire fens - stories that stretch back centuries. All proceeds from the evening go to support the work of the Nottingham Street Pastors.

Find out more.
---
Sunday 8 September - Sunday 22 September 2019 | The Workhouse
The Workhouse in the pretty town of Southwell has many a tale a tell - the most complete workhouse in existence, it gives a fascinating insight into the lives and stories of the poorest in Victorian society. Starting this Sunday, they invite visitors to reflect on the themes of care, creativity and the power of the senses at their annual poetry festival. Explore the house and Victorian vegetable garden following a poetry trail which includes works by John Clare, Shelley and Wordsworth, enjoy spoken-word poetry on special performance days and take part in activities incorporating all the senses.
---

This blog was written by Claire Jones, Marketing Assistant at Visit Nottinghamshire.
Related
0 Comments