Get ready, because you're not going to be able to resist trying your hand at this one.
A group of friends and I had the opportunity to try out a new virtual reality escape room at Meetspace VR; a virtual reality, social gaming and e-sports arena at intuVictoria Centre. As excited as we all were, we could not have prepared for the truly mind-blowing experience we encountered.
Having never before experienced even a standard escape room, I was really thrown in at the deep end with the highly complex, immersive virtual reality game that was Beyond Medusa's Gate. Set in the re-creation of Ancient Greece from Assassin's Creed Odyssey, Beyond Medusa's Gate is a virtual reality escape room in which a team of players have an hour to escape the vast Aegean coastal cave where the legendary ship of the Argonauts is anchored.
Even without any prior knowledge of Greek mythology, it's easy to get wrapped up in the reality of the virtual world. Battling the imminent pressure of the passing time, my friends and I had to test the strength of our cooperative teamwork and problem-solving skills to solve a series of riddles and, ultimately, to escape the cave.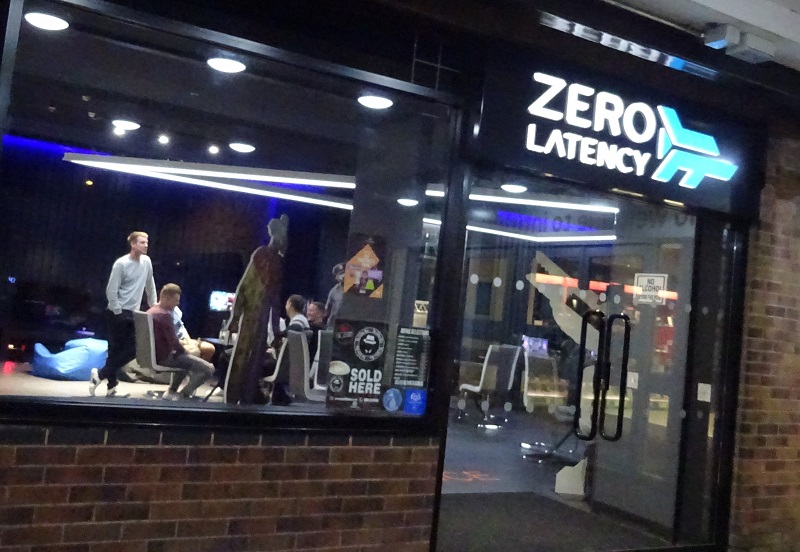 From the moment the VR headset is placed over your eyes, you are immediately plunged into another dimension. In the game, your method of transportation is teleportation. Once you've got to grips with your new way of moving around the virtual reality you can select and edit your character and begin to experience the feeling of being in another body. Let me tell you, it feels VERY surreal.
Then the clock starts ticking. You find yourself trapped in an ominously dark, hexagonal room, elaborately decorated with large, life-like golden snakes which glare at you from the surrounding walls. Separated from your friends, you are left with the essential task of escaping and reuniting with your team. You soon realise your only hope for success is your ability to communicate with one another in the race against the time. A large puzzle fills the room and only through trusting the suggestions of your team are you able to work together to unlock the heavy stone doors which trap you inside.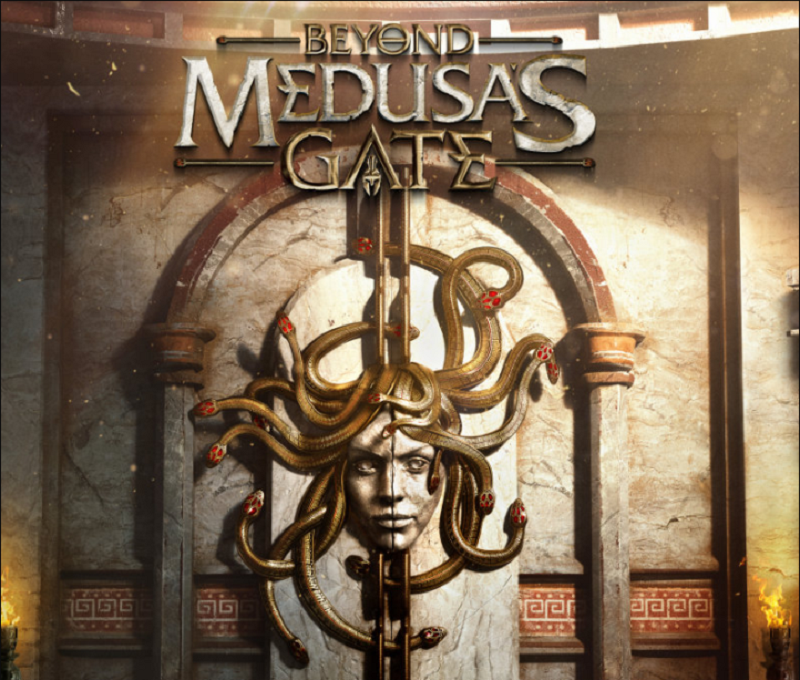 Finally! The door slides slowly open to reveal a wide-open cave stretching high above your heads and miles ahead. Reunited with your team, you face the immediate obstacle between yourself and the cave's exit. Before you, another enormous puzzle requires your team to work in pairs, with one being the eyes and the other being the hands. It is a game of trust and communication, and your vague awareness of the passing time raises the stakes. Your success leads you onto a large ship equipped with bows and arrows for each player. The excitement of handling these new weapons quickly wears off when you see the approach of some malevolent, winged creatures straight from hell flying directly at you.
Suddenly, your ability to accurately aim and shoot feels a matter of life or death, and your arms shake as you hold your breath until the demonic creatures feel dangerously close before you shoot – and they combust into a pile of hot ash before your eyes. More come and are taken down one by one by your team, you watch each other's backs as they fly at you from all angles. Soon you reach a wall of enormous stone statues wielding shields, attempting to prevent your passing to the next stage. Using the tools around you and a little bit of trial and error, the stone statues slide out of your path and you are permitted to continue your voyage.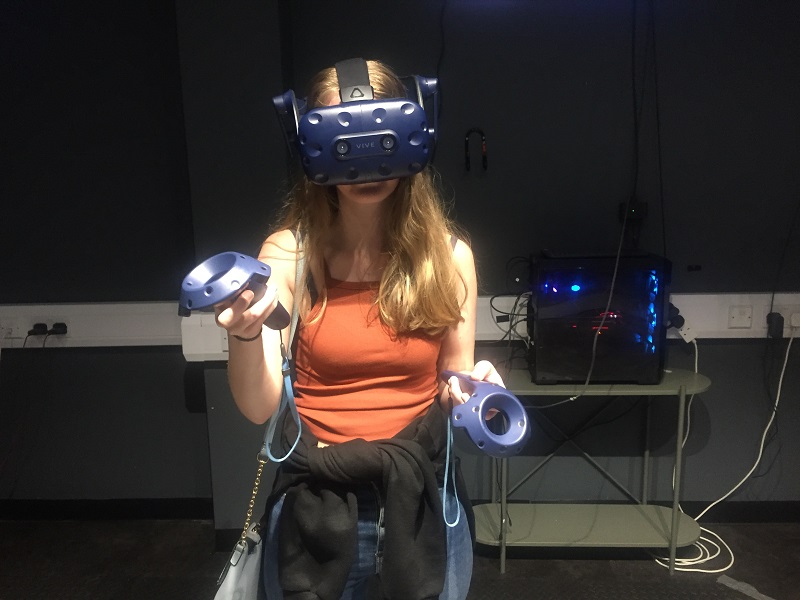 At last, you're safely across the short expanse of water and you disembark the ship to find a solid stretch of impenetrable stone wall. Or so it seems. But surely there's another way around it…
If you want to find out what happens next, you'll have to try to escape the cave yourself. Despite tackling some challenging problems throughout the game, it was massively entertaining and we constantly found ourselves laughing throughout. The game continuously challenged and excited. Although we didn't escape the cave in the end, we like to think we got pretty close. In the end, when the headset comes off, you know it won't be long before you're back for round two.
This blog was written by guest writer for Visit Nottinghamshire, Shezadi Khan.
Related
0 Comments