One of my favourite things about living in Nottinghamshire is the array of country parks, grand houses and castles that surround the county. While these stately locations were once rarely sighted by us ordinary folk, the 20th century saw huge changes to the English gentry system, and many could no longer afford the upkeep of their country piles.
Saved from demolition and passed on to charities and museum trusts, since the 1970s a large number of these grand estates have been given a good dose of TLC - sometimes through restoration of the original features, others through preservation of beautiful ruins and gardens. Brilliantly, the result is that today many of these extraordinary locations are open to the general public for all to enjoy.
Bolsover Castle is one such example. Looming high on a cliff over the M1, this rustic, ruinous dwelling has always been a place of mystery for me when driving past, and I have been meaning to cross it off my bucket list for a long time.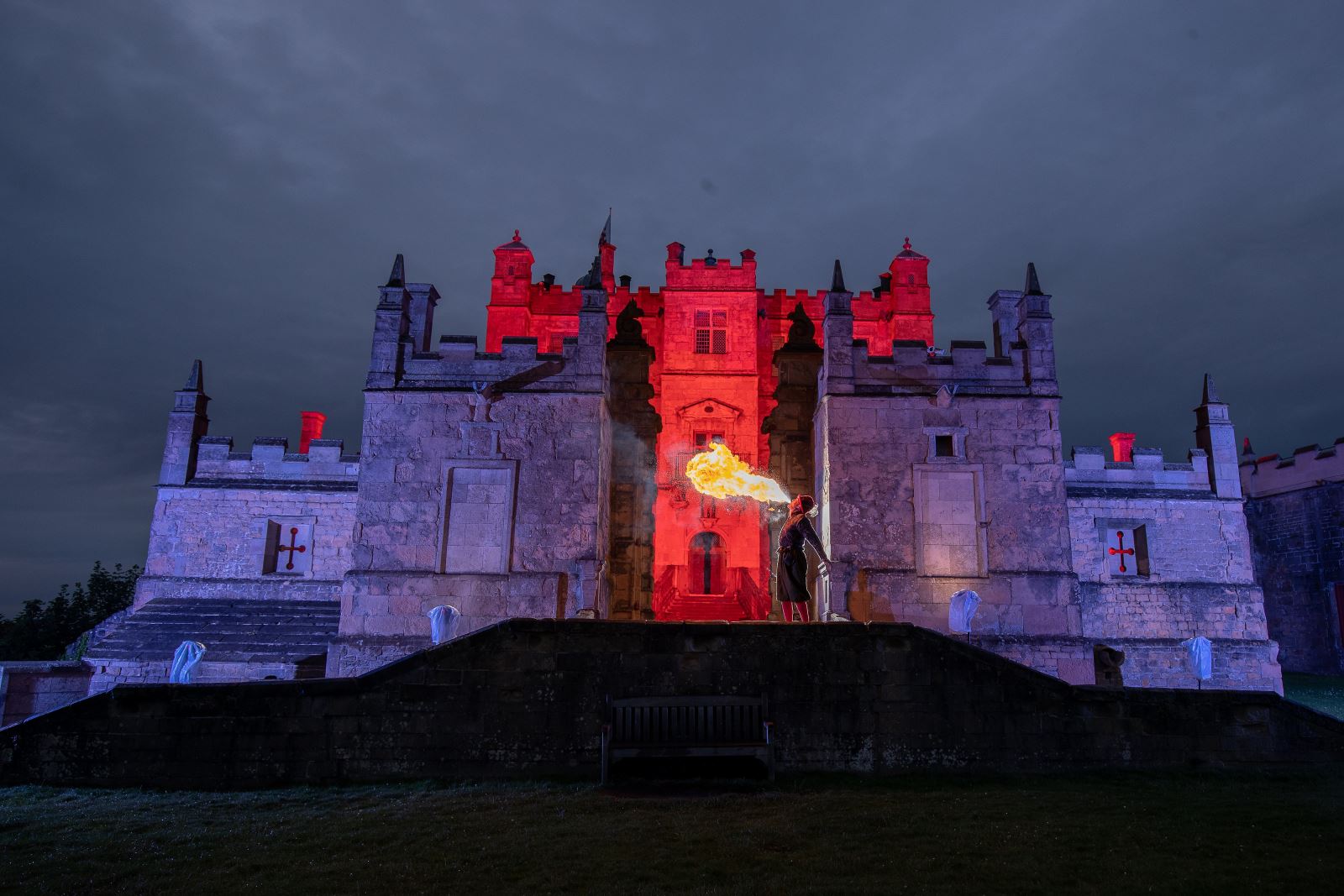 Many of its ruinous walls date back a colossal 900 years, but the main building - affectionately named the 'Little Castle' - was built in the 17th century. Designed by Sir William Cavendish - who is amusingly described by English Heritage as a 'playboy, poet and courtier', this modest sized but impressive structure was created to entertain important visitors when his 17,000 acre Welbeck Estate would simply not do.
Today the site is owned by English Heritage and host to a wonderful selection of events throughout the year, with fabulous equestrian displays and Civil War re-enactments that immerse visitors deep into the castle's history. While in the summer months you can enjoy outdoor film and theatre against Bolsover's impressive visage, the winter sees festive Carol Concerts and family Christmas events such as An Audience with Father Christmas throughout December.
I recently got to visit Bolsover for their Greatest Show event and it was the perfect outing to get into the autumn spirit. Along with my partner and his ten-year-old son, we bundled up with coats and scarves and set off not really knowing what to expect.
Upon arriving and entering the grounds there were a variety of costumed characters there to provide a warm welcome; a pair of minstrels playing medieval tunes, a ten-foot lady in fabulous Victorian attire, and a jaunty circus master beckoning us in.
After a brief detour via the adventure playground (a quick swing and a zip around the wooden fort) we headed up to the fabulously lit up castle. There had been a stunning September sunset, and as it got dusky the sky was streaked with indigo. I immediately understood why Cavendish chose those medieval ruins as the spot for his pleasure palace – it is the perfect place to catch a sunset.



Inside, we enjoyed some amusing banter with the Coconut Shy Man as punters tried their luck. As I snapped a photo of the Victorian stilt lady, I caught a bit of her conversation with a small child. She was encouraging the girl to eat vegetables in order to grow as tall as she was, to which the girl replied that she intended to grow much taller, actually.
It wasn't long before the irresistible scent of the nearby food stalls lured us over. There was a variety of BBQ items available but being veggie I opted for a Wellington mushroom and halloumi burger, which was totally delicious and made me very sorry I'd offered to share. I also couldn't resist ordering a hot chocolate and Baileys (my first of the season!) which was a warming and delicious treat. We were then drawn to the cosy fire pit nearby, where people were toasting giant marshmallows on sticks.
After the snap it was time to explore, and luckily there was lots to see. As mentioned, the castle was lit in an array of wonderful colours which complimented the chocolate box like gables and dramatic carvings on the walls. You could wander the terraces and even the Little Castle had some rooms open to explore. Inside I particularly enjoyed an elaborate mural featuring the Twelve Labours of Hercules, and a neighbouring room with fabulously intricate wood panelled walls.



The final part of the night was the fire show, which was as amusing as it was impressive. The intrepid performer picked children out of the crowd to help him along, before getting down to swallowing fire, throwing it in the air, and generally clowning around to the delight of the crowd.
With a tired boy and a chill growing in the air we eventually headed back to the car to go home, all very satisfied with what a lovely evening we'd had. Now I have visited Bolsover once I am determined to go back to check out more of the history and explore in the daylight, and I am rather tempted by their upcoming Ghost Tours too.
You can read more about visiting Bolsover Castle by clicking here. Don't forget to scroll down to see more events coming up!
---
This blog was written by Sophie Gargett – Marketing Assistant at Visit Nottinghamshire.
Related
0 Comments