I've been to 200 Degrees Coffee before but I'd never really thought of it as a breakfast place. For me it has always been a good spot for lunch and - obviously - coffee, so when I decided one day to drag myself out of bed in time to try their breakfast selection, I expected good things and I'm delighted to say that I was not disappointed.
We headed to their Carrington Street outlet just outside the train station; the perfect location for commuters on their way in or out of the city. There's also a branch just off Old Market Square, ideal for shoppers. The cosy decor in all of their branches makes for an inviting shelter from the rain and cold outside, and the slight condensation on the windows only added to this effect.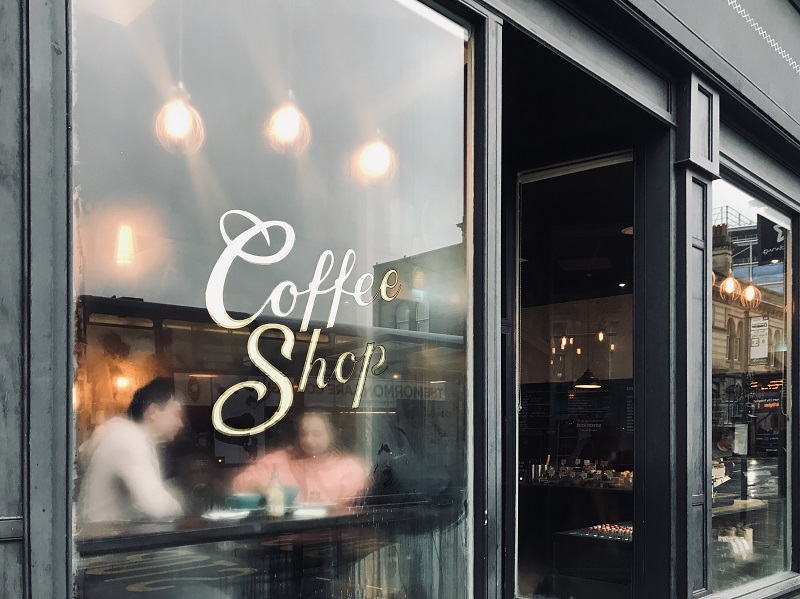 It being the festive period, the cafe was charmingly decorated with warm lights and Christmas trees. We were seated next to a fire place hung with stockings and lit with a red, flame shaped lamp. Around us, some people were meeting their friends and chatting away while others were sat with their coffees, heads in their laptops, working on whatever projects they had been assigned that day. For me, this was a very relaxing start to a drizzly Tuesday morning.
We were excited to see what 200 Degrees had to offer for breakfast. It's worth noting that when their breakfast options are gone, they're gone - however, arriving at 10am, we still had our pick of everything they had to offer. We chose one sausage brioche, one bacon brioche, and one vegan blueberry croissant (great for those who are trying Veganuary). Also up for grabs was a mushroom melt brioche, two different types of savoury croissants, one with ham and one veggie, and a granola yoghurt pot. We shared the sausage and bacon brioche having half of both of them each. It's hard to say which was my favourite; both of them hit the spot.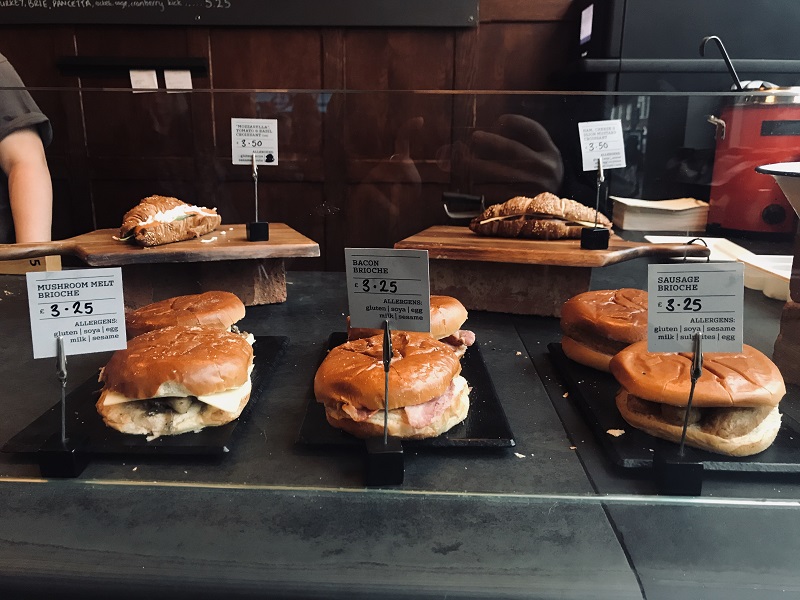 It may seem like a weird combination to have a sausage and bacon roll followed by a vegan croissant but we were tempted by the bold claim that if you didn't know it was vegan, you wouldn't be able to tell. We wanted to put this to the test. It passed. Usually I'm not a fan of jam-filled croissants since the jam is normally too sweet, but not this one. I'm not sure if that was to do with the vegan aspect or whether it was simply good jam but either way it was delicious. A bit toastier tasting than an ordinary croissant but, had I been unaware of the fact that it was vegan, I'm sure I wouldn't have given it a second thought.
It goes without saying that the coffee was perfect, as it always is. I went for a cappuccino and my friend opted for a flat white. If you've visited Nottingham and somehow avoided drinking a 200 Degrees Coffee brewed coffee, now is the time to break that abstinence. It's sold in various different coffee shops and other venues around Notts as well as in the 200 Degrees outlets themselves.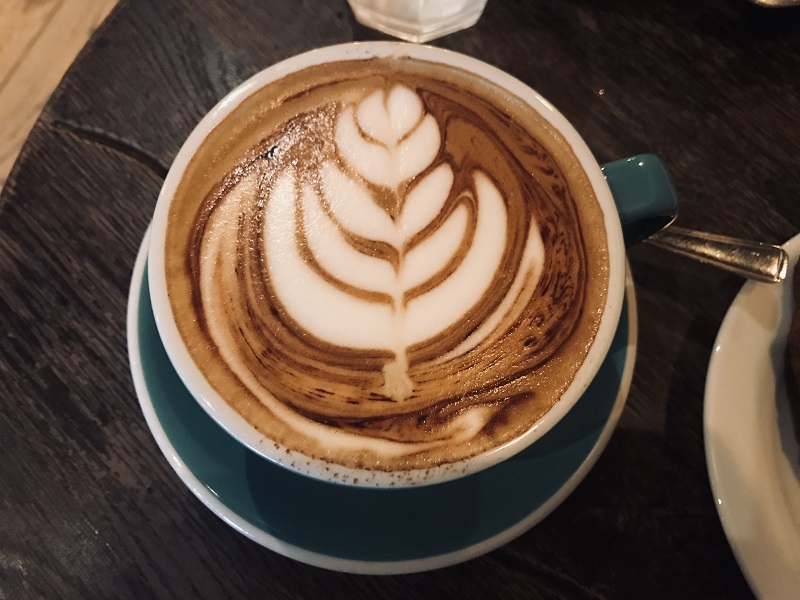 If you find that you do love the coffee and feel the need to make up for all the lost time you could have been drinking it, you can always buy some to take home! I'm not talking about take-away coffees; the cafe accommodates a mini market offering various bags of coffee for sale. Alongside this there are also coffee makers, reusable coffee cups, and a V60 Dripper for those who want to try making 'proper' coffee without forking out for expensive machinery.
I would highly recommend this cafe at any time of day for its fabulous selection of freshly prepared sandwiches, salads, and cakes. With several prime locations in the city centre and beyond, you'll never have to walk far for a coffee and a quick bite in a warm, relaxing setting.
This blog was written by Alice Calvert, guest writer for Visit Nottinghamshire.
Related
0 Comments