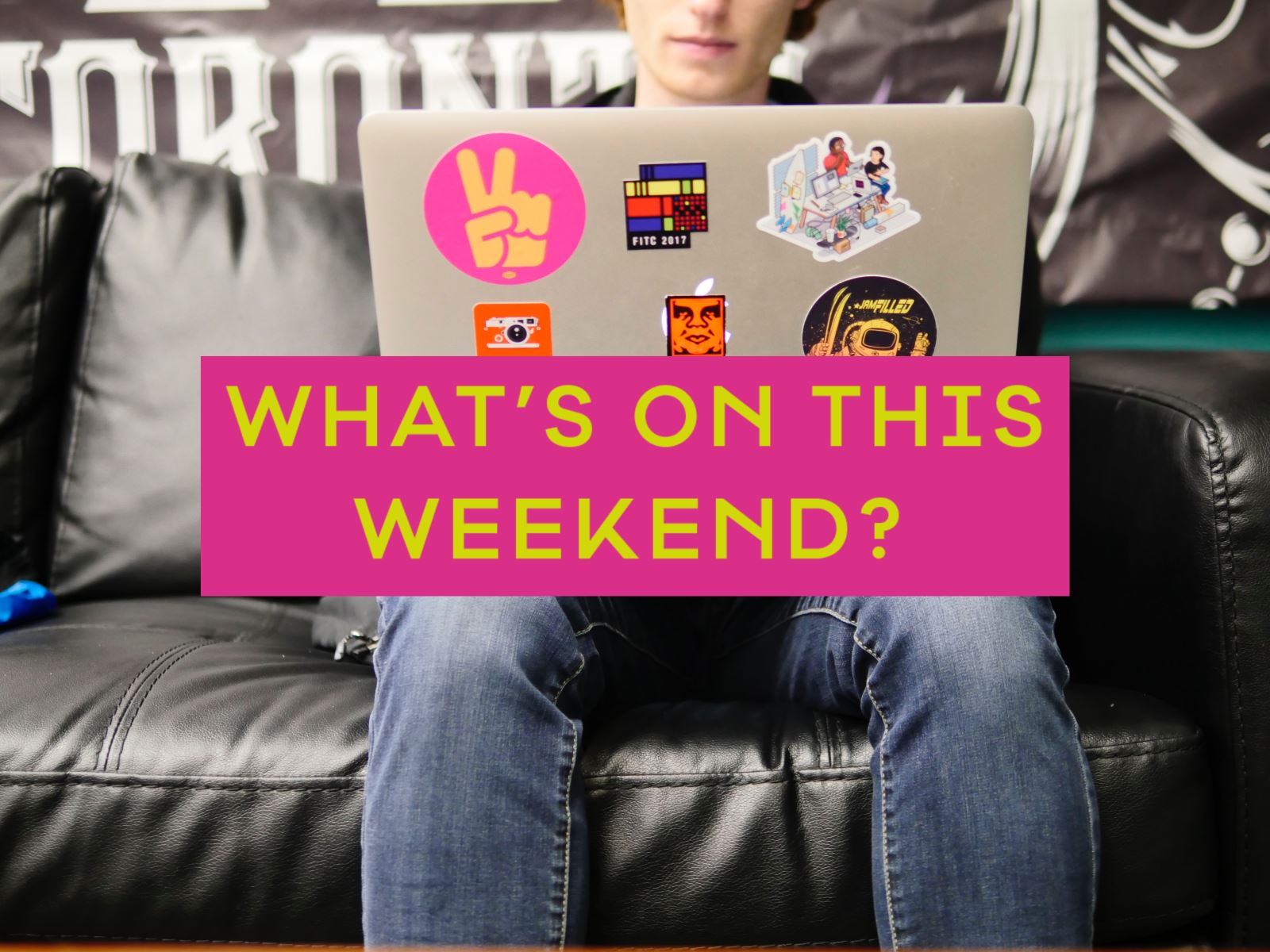 You'd be forgiven for thinking there wouldn't be much happening in Nottingham and Nottinghamshire this weekend, but the good folk of Notts are coming together in creative ways to support our community and spread a little joy in these challenging times!

We're keeping up the usual routine of sharing our top five things to do this weekend with you at the start of each week. Last Monday we shared some great virtual exhibitions so check those out if you're craving a little culture from home. Keep an eye on Twitter and Facebook for more ideas for #NottGoingOut


Where: Facebook | When: Saturday 4 April, 3pm

A huge hats off to the brilliant people behind Nottingham's annual music festival Hockley Hustle and Circle Of Light – a music programme for young people due to launch this summer. Instead of postponing a fundraising event due to take place this weekend they've turned their creative minds into transforming it into a digital music festival, giving us all something brilliant to look forward to this weekend.

Musicians from across Nottingham will be inviting the world to watch them perform from home. The original line up of artists will be joined by award-winning cellist Sheku Kanneh-Mason (who became a household name worldwide in May 2018 after performing at the wedding of the Duke and Duchess of Sussex) and some well-known names from the Nottingham music scene: Natalie Duncan, Nina Smith, Adam Peter Smith, Rob Green and many more. The all-day festival will also feature contributions from legendary hip hop MC and Circle of Light lead mentor Scor-zay-zee and Left Lion editor-at-large Bridie Squires, before a show from four times world DJ champion Mr Switch, known for his closing sets at huge festivals such as Glastonbury and Bestival.

The gig is hoping to raise £5000 for a newly launched emergency hardship fund in support of Nottinghamshire's creative freelancers. Many are facing a total loss of income and the fund is aiming to provide a £100 grant for any artists that cannot work during this time. Tune in, support Nottingham's amazing and resourceful creative community and let's smash their fundraising goal! You'll be able to donate during the gig, or you can contribute now via GoFundMe.

The digital music festival will be available to watch on both Hockley Hustle and Circle of Light's Facebook pages from 3pm on Saturday 4 April.
---
Where: Trent Navigation's Facebook Page | When: Sunday evenings, 7pm
Nottingham's pubs are hubs of the community and there's nothing like a good-natured argument with a loved one over some obscure or arbitrary fact to ignite the spirit of team work. Trent Navigation have moved their weekly quiz from the pub to Facebook live for all to enjoy on a Sunday evening. Over 2.5k people have registered their interest on the Facebook event, so you'll be in good company. Last night's quiz drew competitors from as far afield as Portugal and the Netherlands to test their general knowledge skills and join their blossoming online quiz community.
---
Where: Leftlion's Facebook Page | When: Every evening at 8pm

The good people from Nottingham's legendary independent magazine Leftlion have taken on the task of keeping us all entertained at home and providing artists and performers from Nottingham and beyond the chance to perform a live gig on their Facebook channel each evening at 8pm. They're keeping the details of who'll be performing each evening as a surprise so just tune in at 8pm and get ready to watch a showcase of singer-songwriters, comedians, poets and more, or scroll through their feed to check out all the brilliant performers they've already featured.
---


Get Creative with Nonsuch
Where: Your Inbox | When: Each Day

Get a daily dose of creative inspiration delivered to your inbox, courtesy of Nonsuch Studios. With so many people suddenly finding they've got a bit of extra time on their hands this enterprising bunch have developed Creative Quarantine - activities and adventures for young and old to do in their own home, led by a group of artists and creatives. Just sign up for the free emails on their website and choose if you'd like to receive activities for adults, children or both. All you'll need is access to the internet, a smartphone and a few standard household objects. If you're enjoying activities, please do consider making a donation to the artists who are making it happen, if you're able.
---


Audio Tours of the Heights of Abraham
Where: Their Website | When: Whenever you like

We're all missing being able to visit our beautiful countryside and brilliant visitor attractions, but in the meantime, there are ways you can get a little taste of the great outdoors. The Heights of Abraham just over the border in Derbyshire have some brilliant audio tours narrated by BBC TV and radio presenter Tom Ingall. Close your eyes and let your imagination take you there while you learn a little about the history and landmarks which make up this fascinating landscape.
---

This blog was written by Claire Jones, Marketing Assistant at Visit Nottinghamshire.
Related
0 Comments