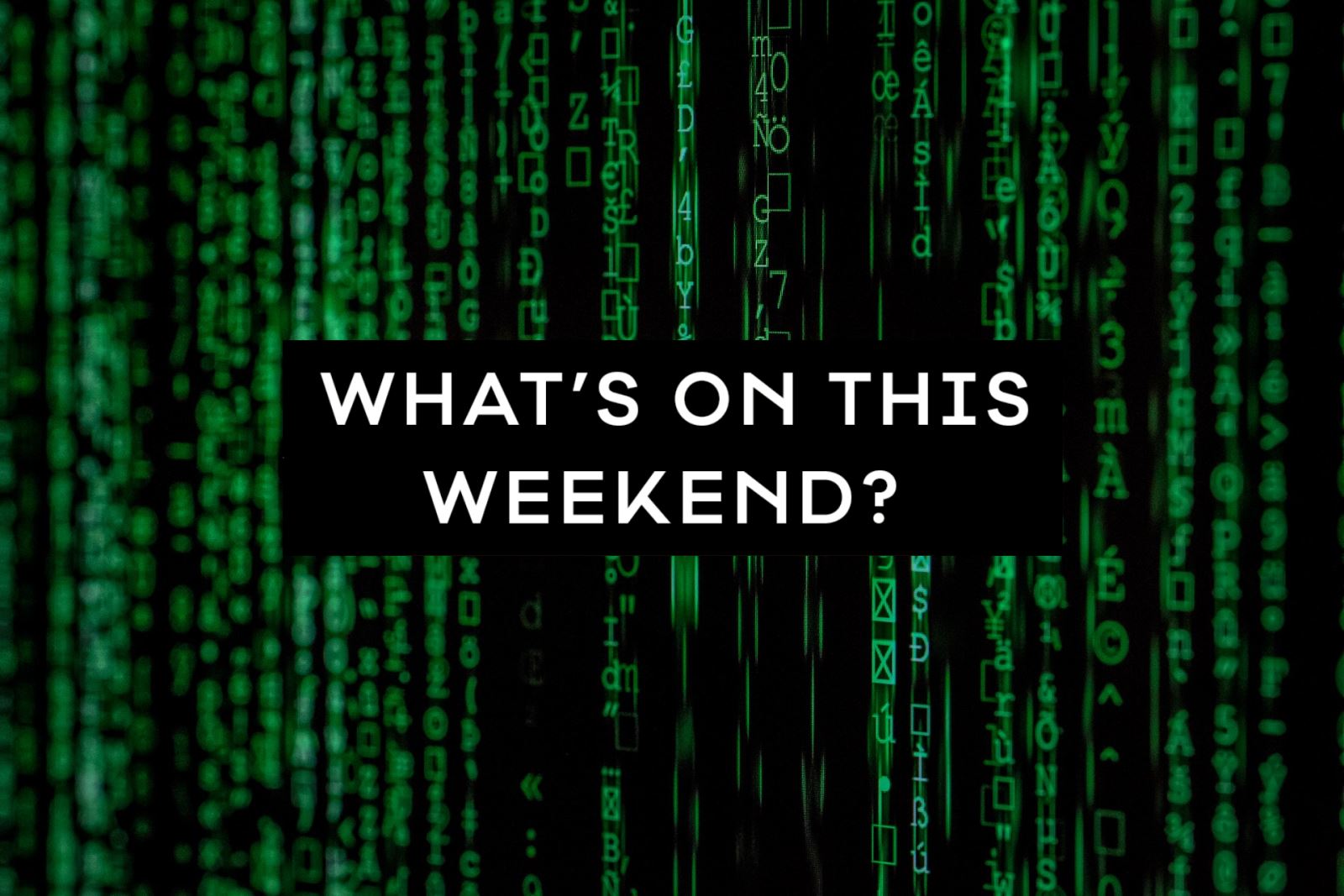 Art exhibitions, live music, improv sessions, cave tours… you'd almost think we weren't in lockdown with all the brilliant events and things to enjoy from home this weekend! The people of Nottingham and Nottinghamshire continue to come up with brilliant ways to keep us entertained throughout the coronavirus crisis – read on to see our top things to do this weekend or click here for more virtual events and ideas for #NottGoingOut.


Nottingham's volunteer led contemporary art gallery has come up with an innovative way to connect artists audiences during lockdown with their new online gallery. The exhibition features artworks by 27 artists exploring contemporary mark-making through lines, dots, marks, patterns and more. Click on the artwork to reveal more about the artist, their practice and links see more of their work, or hit the refresh button and the artworks on the page will be re-ordered giving a new experience. More importantly, the open exhibition is still ongoing, meaning it'll get bigger and better with more artworks to enjoy as the weeks go on. Each Friday they'll be adding more works so you can check back each week to see something new, or if you're feeling creative why not submit your work.

For details of more art exhibitions you can experience online, please click here.
---


Go on a Cave Tour
Tours of the 'Mammoth Cave' beneath Peel Street are hugely popular and often sell out months in advance, but until the tours resume you can get a taste of what these fascinating explorations of the subterranean world beneath the city streets thanks to Viral History. Join Nottingham City Archaeologist and cave specialist Scott Lomax for a virtual mini-tour using imagery generated by the Nottingham Caves Survey and Trent Peak Archaeology and learn more about this curious hidden landscape.
---
The Bodega has been at the heart of Nottingham's live music scene for decades, and just because their doors are closed doesn't mean they can't put on some great gigs for us all to enjoy. Until we can all get there in person for a pint of Bodega lager in the garden before heading upstairs for a gig you can head to the Facebook / Instagram for your live music fix on a Tuesday, Thursday and Sunday evening. Each Sunday they shine a light on the local scene with a Nottingham featured artist and this weekend you can check out the catchy alternative pop stylings of Blle.

Find out more.
---


Catch a movie

If you've already binge-watched your Netflix queue why not have yourself a little Notts themed film fest this weekend? A recent study named Nottinghamshire as the second-best filming location in England for critically acclaimed films, and it's easy to see why with titles like This is England (2006), The Dark Knight Rises (2012) and Control (2007) all filmed at locations around the county it's easy to see why. Take a look at our guide to films shots in Notts, get the popcorn ready and start streaming.
If you're missing your visits to Nottingham's brilliant independent cinema Broadway why not take a look at the BFI Player where you can stream landmark classic and cult cinema from across the decades. Broadway is one of six regional cinemas to have partnered with the British Film Institute to give its members a free month of the streaming service, but everyone can try a 14-day trial for free (then £4.99 a month but you can cancel at any time). If you're feeling generous you could even donate the cost of a ticket (or as little as £5) to support Broadway (a charitable trust) and help ensure that they can continue to inspire creativity and a lifelong love of film in Nottingham for years to come.
---


Have a go at Improv

Local Improv legends MissImp have moved their weekly drop-in sessions online for all to enjoy. Each Thursday they upload a new video for you to follow along at home, either by their own talented team of improv teachers or from improv troupes from further afield, like Claudia Behlendorf of Die in Germany who ran last week's session on creating big characters. Each session is filled with fun warm-ups, exercises and ideas for you to explore, whether you're new to the world of improv or looking to expand your repertoire of skills. The upload videos each Thursday at 7.30pm but you can catch up whenever you like. Videos are completely free for everyone to enjoy, although viewers will have the option to support the drop-in by donating if they are able to do so.
---

This blog was written by Claire Jones, Marketing Assistant at Visit Nottinghamshire.
Related
2 Comments