Welcome to another edition of our guide to Nottingham and Nottinghamshire's virtual events and things-to-do this weekend. With lockdown measures slighlty relaxed we are looking forward to streching our legs on a walk in one of Nottingham's top outdoor spaces. There's also plenty to see and do online including creative workshops, activities to get you in the mood for next weekend's epic NottStopping Festival, an at-home club night from the legendary Rock City and more!

We've got more virtual events on this page of our website, or you can use #NottGoingOut to connect with us on Twitter , Facebook or Instagram.


Embrace the Great Outdoors

With some lockdown restrictions having been lifted, allowing us more time outside and to travel by car for outdoor activities, understandably, lots of us will be wanting to get outdoors this weekend. Many parks within the city and county, like Wollaton Hall and Deer Park, The Arboretum, and Kelham Hall & Country Park have remained open for exercise and are a great place to get some fresh air and stretch your legs or sunbathe, while observing social distancing guidelines. Gedling Country Park reopened their car park from Thursday 14 May and Rufford Abbey's car park will open on Saturday 16 May. While car parks may be open, it's worth noting that other facilities, like cafes, playgrounds and toilets are likely to remain closed for the time being.

Our wesbite has lots of info on walking and cycling routes if you're looking to get some exersise this weekend. Please be sensible during your visits to Nottingham and Nottinghamshire's parks and outdoor spaces this weekend, as increased demand may make social distancing difficult – if you can't safely visit, rethink your plans and return when it's less congested. Please note that many of Nottinghamshire's most popular beauty spots and country parks remain closed to visitors, including Sherwood Forest Nature Reserve, Sherwood Pines Forest Park, Country Park, Clumber Park, Thoresby Park and Creswell Crags.
---
If, like us, you can't wait for Nottingham's live streamed festival extravaganza next weekend, now is the time to get involved with some of their brilliant community projects and activities. Learn some cool moves ready for the Doorstep Disco, send them your favourite recipes and what makes them special for the chance to see some familiar faces Cooking Up A Storm, make your own kite, get creative, connect with your neighbours and write a story together, make a postcard for someone you miss.
---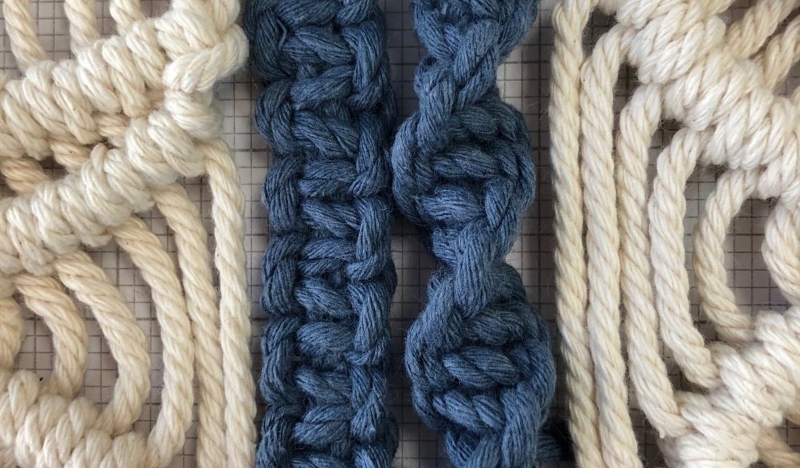 When: Whenever you like | Where: Youtube
Grab some cord and get crafty as you learn the art of Macramé with Spirit of the Mayflower artist and sculptor Rachel Carter. 2020 marks 400 years since Pilgrims from Nottinghamshire set sail on the Mayflower for America. Rachel Carter has been tracing her Nottinghamshire ancestry while working on a new sculpture inspired by the Mayflower story. She has explored this idea in recent adventures, crossing the Atlantic by boat and in artist residencies at Harvard's Peabody Museum & the Pilgrim Monument and Museum in Provincetown USA – you can view the exhibition online here. The Spirit of Mayflower artist will demonstrate how to make a macramé keyring using the Half Square Knot technique, as well as leaf and triple leaf patterns.
---
When: Saturday 16 May, 9pm | Where: Zoom
Rock City, Nottingham's legendary gig venue and rock n' roll club is putting on one hell of a party this Saturday night. Join them on zoom for the Rockers Ball, where resident DJs will be playing rock club bangers from the last 30 years. There'll even be prizes for the best fancy dress and air guitar competitions throughout the night. Sticky floors optional.
---
When: Sunday 17 May, 3pm | Where: Twitch
Discover Nottingham's spoken word scene digitally at this showcase from Gobs poetry collective. In the face of lockdown, they've created poetry films in place of live performances, and they can't wait to share what we've made with you. Expect spoken-word innovation, unique voices, and serious skill.

Find out more.
---

This blog was written by Claire Jones, Marketing Assistant at Visit Nottinghamshire.
Related
0 Comments