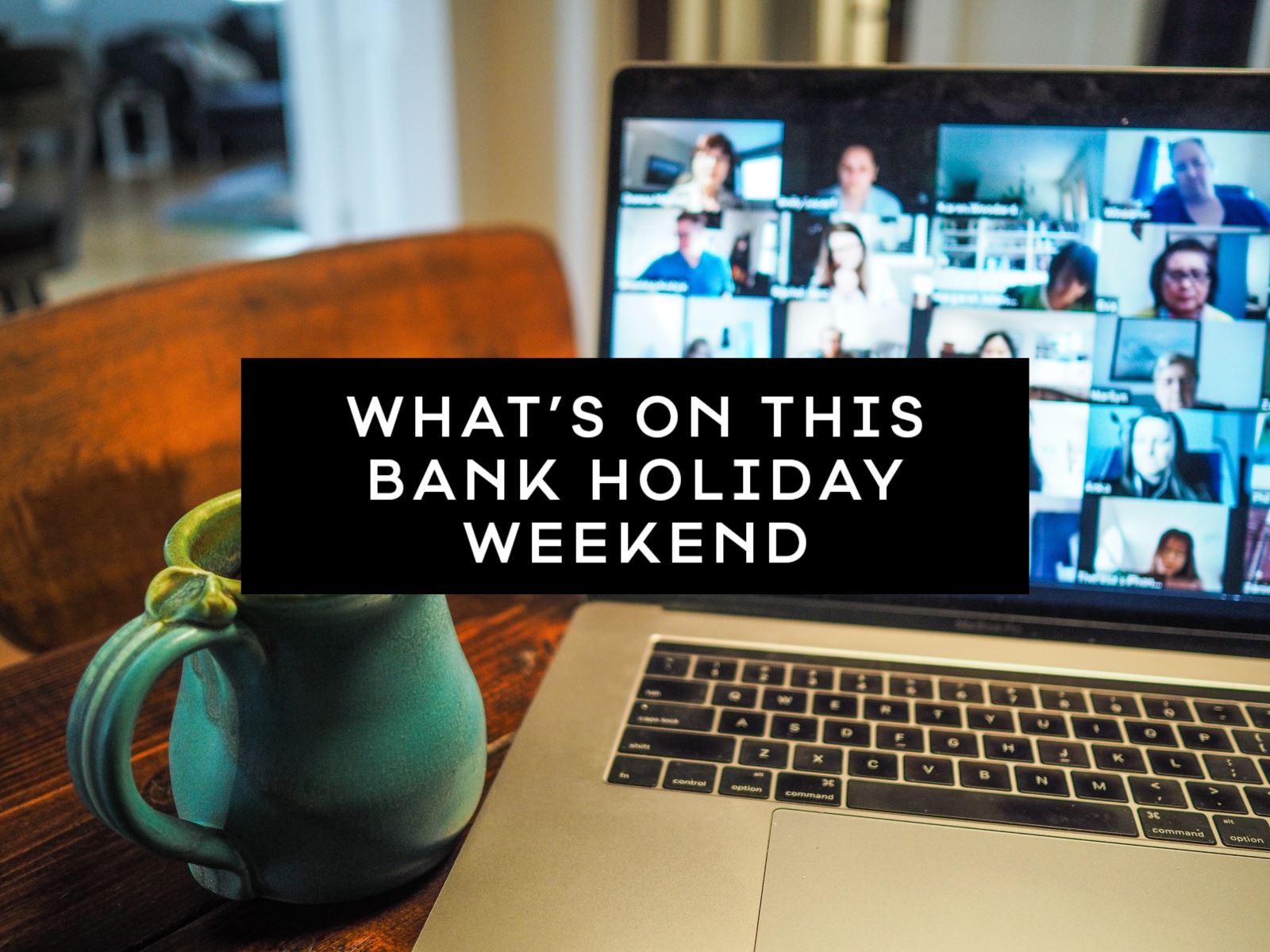 Another bank holiday weekend at home is on the horizon and if you're looking for things to do from the compulsory comfort of home, you've come to the right place.

With VE Day approaching we're in the spirit of remembrance and of giving thanks, not only to the sacrifices of the war generation but to those providing essential services during the fight against Covid-19. With that in mind, in this week's hand- picked guide to the best virtual events from Nottingham and Nottinghamshire we've selected four fabulous things to do this weekend which are also raising funds for some fantastic charities at this difficult time.

It goes without saying that many of us are facing financial strain right now, and it's important to remember that helping to spread the word can be just as valuable as a monetary donation.
We've got more virtual events on this page of our website, or you can use #NottGoingOut to connect with us on Twitter , Facebook or Instagram.

Virtual VE Day

Friday 8 May 2020 marks the 75th anniversary of VE day and there had been plenty of grand plans in place to celebrate the occasion with street parties, fetes, dances and drinks across Nottinghamshire. Alas, such gatherings aren't possible this VE day, but there are plenty of ways to commemorate at home. A two-minute silence is scheduled for 11am, followed by a 'toast to heroes' at 3pm, and at 9pm the Queen will address the nation once again from Windsor Castle - the same time that her father, King George VI, gave a radio address to mark the end of the fighting in Europe 75 years ago.
Southwell Minster will be joining with cathedrals across the country to mark VE through The Big Picnic for Hope to honour heroes past and present, from the war generation to those fighting on today's 'homefront' in the Covid-19 crisis. The idea is pretty simple – each household enjoys their own picnic, shares their pictures online using #BigPicnicForHope and supports the JustGiving campaign using #Feed5000. The project aims to raise £5000 for the Trussell Trust, who support a nationwide network of food banks and provide emergency food and support to people locked in poverty.

Bunting was out in force for the street parties 75 years ago, so why not create your own to set the scene for your at-home celebration? Inspire Libraries have some brilliant tips and tricks for putting together a personal bunting flag to capture and reflect your family history during the war years, decorated with anything from photos of loved ones to wartime recipes. You can download the how-to sheets and bunting flag templates on their website.
---

When: Saturday 9 May, 10.30am | Where: Zoom | Donations to Maggie's Nottingham encouraged
Enjoy a Saturday morning stroll around the city and discover a little of Nottingham's fascinating history with a virtual tour from Gold Star Guides. Expect to see the delicate decoration on a royal terrace, explore the design of the First World War memorial, and find out the connection between Nottingham and the comic character Lord Snooty. Gold Star Guides are offering a new virtual tour each Saturday in May and requesting a donation to Maggie's Nottingham instead of payment for the tour. Maggie's provides invaluable help for anyone affected by cancer and is entirely reliant on the kindness of its donors for funding.

For more information, please click here.
---

When: Saturday 9 May, 8pm | Where: Facebook live | Donations to Nottinghamshire Hospice gratefully received.

Enjoy a night of jazz, swing and acoustic music from some of Nottingham's talents and rising stars to raise money for the vital work of Nottinghamshire Hospice. Since the onset of the virus Nottinghamshire Hospice have experienced high volumes of referrals to their Hospice at Home and Hospice Night Support services. Providing care to terminally ill patients in their own homes not only improves their quality of life, it eases pressure on the NHS at this critical time by keeping people out of hospital across Nottingham and Nottinghamshire.
For more information, please click here.
---

When: Saturday 9 May | Where: Your at-home secret spy base | £10 donation to Framework

Nottingham charity Framework is on a mission to protect and support the most vulnerable and isolated people in our community through the hard work of their Covid19 Volunteer Response Team – but they need your help! Each year they host a big sleep out to raise awareness about rough sleeping and funds to support their work with the homeless community, but for the very first time they're organising a spectacular spy-themed 'sleep in'. Simply register via Event Brite to receive your mission ticket, assemble your team (special agents of the small and/or furry kind are especially welcome) and set up your secret spy base to sleep in – think dens in the living room, tents in the garden or something more creative. There will be prizes up for grabs for the most inventive secret base and best-dressed agents. Your £10 donation will help the Covid19 Volunteer Response Team continue to deliver cooked meals, medicine and hygiene necessities directly to the homes of those local people who most urgently need help.

For more information, please click here.
---

This blog was written by Claire Jones, Marketing Assistant at Visit Nottinghamshire.

Related
0 Comments