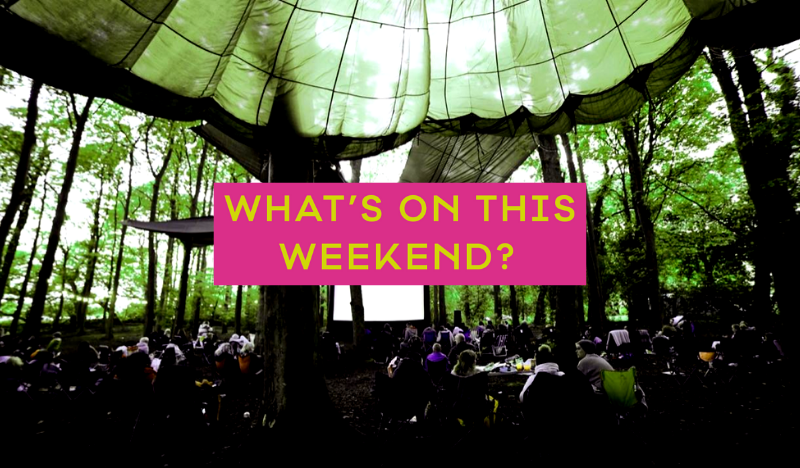 Coming up this weekend in Nottingham and Nottinghamshire there are some great things to do, including wizardly outdoor cinema, horse races and family fun at Nottingham Castle. Read on to find out our top picks of what's on this weekend.

There are many more events in our What's On calendar, including baking workshops, Live Music, a fantastic 100 ball cricket competition and brilliant exhibitions, so have a browse and you're sure to find something exciting to do.

Don't forget, if you are out having a great time in the city or out in county, you can use #LoveNotts to share the love and connect with us via our Twitter, Facebook or Instagram.
15 August 2021 | Southwell Racecourse | Tickets: £28 - £102 (Under 18's go free)

It's high time for Southwell Racecourse's annual Ladies Day! Whether you're a fan of the races, a horse lover or could just do with a nice luxurious day out – the atmosphere a day at the races offers can't be beaten, you just have to experience it for yourself. So get dressed up in a chic outfit and prepare for a day of thrilling races, fabulous fashion and scrumptious food and drink!

For more information, please click here.
---

Wednesday 3 July – Saturday 18 September 2021 | 7pm – 11pm | Notts Maze | Tickets: £8 - £12

Get lost in the wizarding world of Harry Potter at Sunset Cinema Club this weekend with screenings of Goblet of Fire, Order of the Phoenix, Half-Blood Prince and more! Sunset Cinema takes place in the open air, where you'll find yourself in a magical world between the trees at the Notts Maze grounds. There are sweet treats and tasty snacks available on site, so grab a ticket, bring your most comfy camping chair and you're all set!
For more information, please click here.
---

Saturday 14 August | 5:30pm – 6:30pm | National Justice Museum | Tickets: £9.95 per person
Get your Sherlock on this weekend and search for hidden clues and solve challenging puzzles. If you've got little detectives in the making at home who are keen to rack their brains with mysterious clues to catch the escaped prisoner, this is exactly what you're looking for! Journey back to Victorian Nottingham with National Justice Museum and help them solve the case of the escaped prisoner! Suitable for all ages, in this family-friendly activity you will take on the roles of different families living in the slum and help the head detective search for an escaped convict before he commits another crime – will you crack the case?
For more information, please click here.
---

Sunday 15 & 29 August 2021 | 10:30am – 12pm | RSPB Sherwood Forest Visitor Centre| £6 per person (£4.80 RSPB members)
Ever wondered what the forest elves would tell you about Sherwood Forest? Why not join a guided walk and learn all about the legendary forest? Learn how Sherwood has been shaped over thousands of years by natural and human forces to become the iconic place as we know it today. From its ancient trees and amazing wildlife that lives amongst them, to its deep history and stories of fabled characters – with the knowledgeable guides of Sherwood you'll discover all its secrets and curious tales.

For more information, please click here.
---

Saturday 14 – Sunday 15 August 2021 | Nottingham Castle | Tickets Included in General Admission

Nottingham Castle is steeped in history, but now they're bringing it back to life with The Cousins War this weekend! Travel back in time to battling Knights cladded in armour and witness the live re-enactments of the conflict between cousins King Edward IV and Richard III. With Falconry and magnificent birds of prey, archery, combat demonstration, period crafts, costumes and colourful encampments – it's set to be an exciting weekend at the Castle.

For more information, please click here.
---
This blog was written by Ananda Datema, Marketing Assistant at Visit Nottinghamshire.
Related
0 Comments