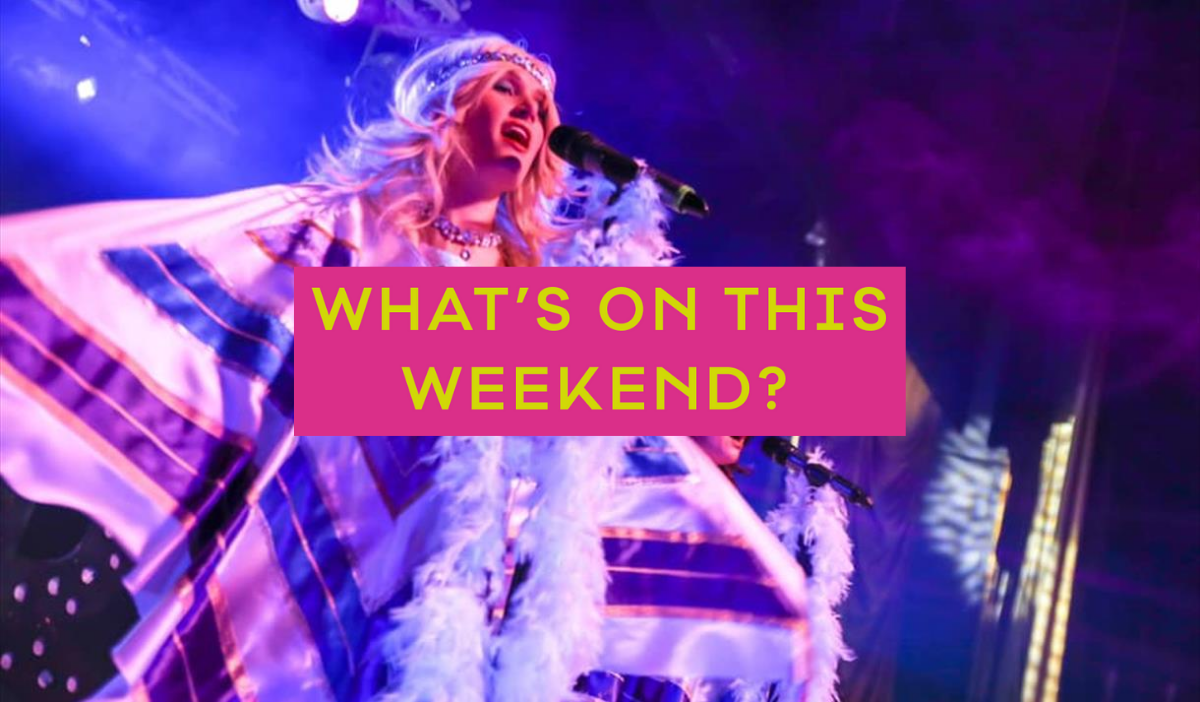 Coming up this weekend in Nottingham and Nottinghamshire there are some great things to do, including a fantastic art exhibition, live music, Laser Tag galore, family fun at Nottingham Castle and more! Read on to find out our top picks of what's on this weekend.

There are many more events in our What's On calendar, including amazing live music, fun workshops, open air theatre and brilliant exhibitions, so have a browse and you're sure to find something exciting to do.

Don't forget, if you are out having a great time in the city or out in county, you can use #LoveNotts to share the love and connect with us via our Twitter, Facebook or Instagram.
20 August – 7 November 2021 | 10am – 4pm | The Harley Gallery | Free Entry
Who says a fun day out exploring the best of Nottinghamshire has to be expensive? At The Harley Gallery you can delve into the world of art for free! This Friday the second exhibition in the Jerwood Collection 'Coast, Country, City' is coming to The Harley Gallery. Independent curator James Rawlin has selected over 50 works from the Jerwood Collection to take you on a journey through British art and explore famous landscape artists' images of the coast, country and city. So if you're a bit of an art connoisseur and you're intriguid to see the works of artists like David Hockney, Edward Bawden, Catherine Yass and Paul Nash, don't hesitate to stop by!

For more information, please click here.
---
Friday 20 – Saturday 21 August 2021| 12pm – 10.30pm | Sneinton Market | Tickets: £11 - £16.50

Nothing quite screams summer like spending the day out in the sunshine with a nice cold beer and good company. You'll find just that at the Nottingham Craft Beer Festival in Sneinton Market this weekend. The two day festival at Sneinton Market Avenues and Plaza will top off the annual Nottingham Craft Beer Week. Sample beer from a huge range of international and local breweries, enjoy live music and more!

For more information, please click here.
---
Friday 20 August 2021 | 5pm – 7pm| Notts Maze | Tickets: £9.95 per person

You've probably heard of Laser Tag, but how about adding an extra confusing element? Notts Maze's Laser Maze takes ordinary Taser Tag to the next level! Immerse yourself in the outdoor adventure game based in a 12 acre maize maze in Nottingham's Lime Lane Woods! Get ready for a 2 hour session with games like 'last man standing', 'capture the flag' and even a special zombie mission, where you'll need to use strategic thinking and your team working skills to get out!
​For more information, please click here.
---
Saturday 21 - Sunday 22 August 2021 | 5pm – 10pm | Nottingham Castle | Tickets Included in General Admission

Nottingham Castle is taking you back to the start of the Civil War this weekend! The year is 1642, and King Charles I is at Nottingham Castle with his soldiery and supporters to Raise The Standard and mark the start of the English Civil War. The locals are not too happy though! Immerse yourself in the historical event that took place many years ago, with a amazing re-enactors, encampments, cookery, soldiers, pikes, cannons, muskets and horses too, it's set to be a spectacle to behold.

For more information, please click here.
---
Saturday 21 August 2021 | 4pm – 11pm | Belvoir Castle | Tickets: Adult £25, Child (aged 10 - 16) £10, Under 10's go free
Come rain or shine, it's set to be a swinging Saturday at Belvoir Castle as their annual tribute act concert is back with a bang this summer! If you love a bit of Fleetwood Mac or you're a self proclaimed dancing queen, the performances by the two main acts, Planet ABBA and Fleetwood Mad, will be a treat! This year's summer concert will be taking place alongside the gorgeous Lakes at Belvoir, overlooking the incredible castle - what more could you wish for?

For more information, please click here.
---
---
This blog was written by Ananda Datema, Marketing Assistant at Visit Nottinghamshire.
Related
1 Comments