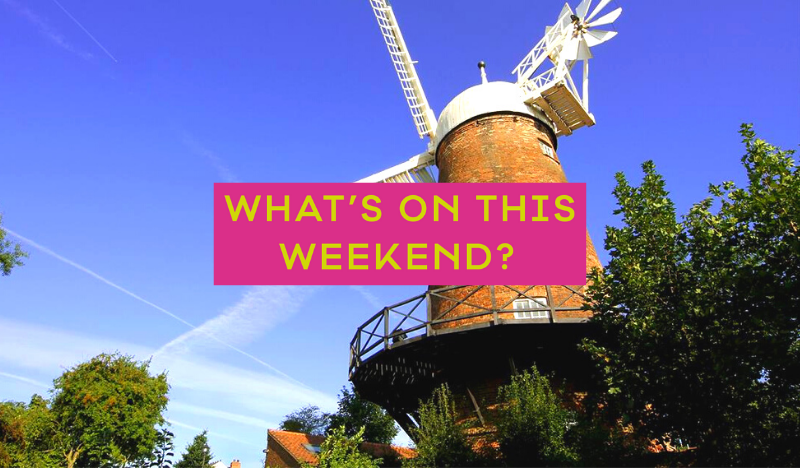 Coming up this weekend in Nottingham and Nottinghamshire there are some great things to do, including incredible outdoor cinema and theatre and a Robin Hood themed weekend. Read on to find out our top picks of what's on this weekend.

There are many more events in our What's On calendar, including a fascinating afternoon of taking on the Wild Challenge and explore Sherwood Forest, live music at the Victoria Embankment and a gorgeous Plant Hunters Fair at Southwell Minster, so have a browse and you're sure to find something exciting to do.

Don't forget, if you are out having a great time in the city or out in county, you can use #LoveNotts to share the love and connect with us via our Twitter, Facebook or Instagram.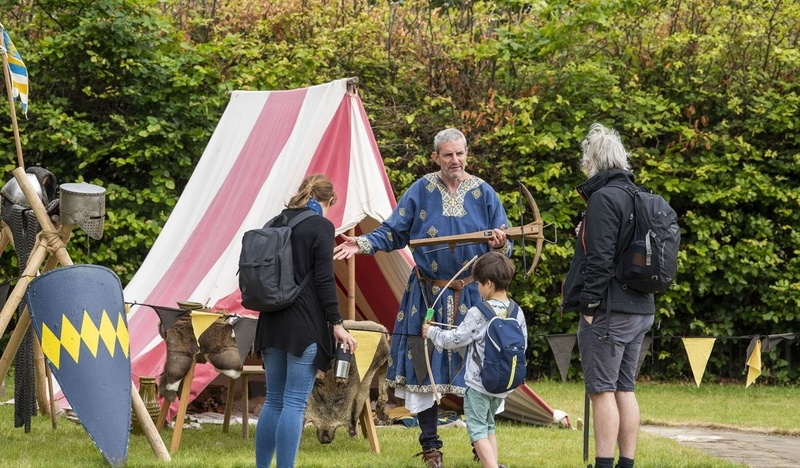 Saturday 7 – Sunday 8 August 2021 | Nottingham Castle | Tickets: Included in General Admission to the Castle

You didn't think we could forget about our favourite local outlaw, did you? Robin Hood and his trusty Merry Men are back at Nottingham Castle this 'Robin Hood Weekend' and they'll be taking on the evil Sheriff of Nottingham, his sidekick Guy of Gisburne and King John! Are you ready for some historical themed entertainment? From archery and combat to cookery, music and amazing storytelling – it's the perfect medieval day out for all the family!

For more information, please click here.
---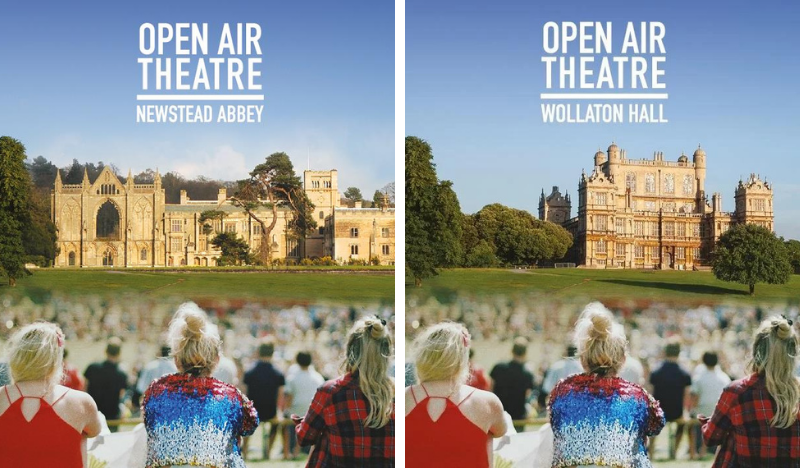 Sunday 8 August | 6pm – 9pm | Wollaton Hall | Adult – £16, Child – £11 (5 – 16 years), Family – £46 (2 adults & 2 children)
Friday 6 August | 5pm – 8pm | Newstead Abbey | Adult – £16, Child – £11 (5 – 16 years), Family – £46 (2 adults & 2 children)

If you're looking to get transported into a different world, Open Air Theatre might just be for you! With the gorgeous backdrops of Wollaton Hall and Newstead Abbey, theatrical magic will truly come to life. Catch the renowned 'Much Ado About Nothing' at Wollaton Hall for some Shakespearean comedy and a bit of romance or get ready for an evening of family fun and laughter with a performance of David Walliams' Mr. Stink at Newstead Abbey.

Wollaton Hall: For more information, please click here.
Newstead Abbey: For more information, please click here.
---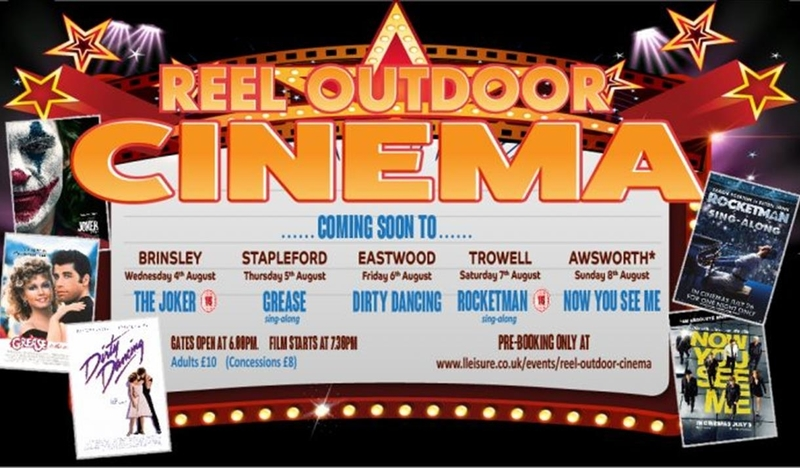 Wednesday 4 – Sunday 8 August 2021 | 2:30pm & 7:30pm | Various Locations | Tickets: £8 - £10

Reel Outdoor Cinema is bringing your favourite films to the big screen once again this August! Sing-along with the musical greatness of Grease and Rocketman, get ready for the good old classic, Dirty Dancing or get a bit sinister with Joker! Are you more into animation or family friendly fun? Then a Mini Reel afternoon showing is perfect for you and the kids. With screenings of the Disney classic Aladdin, everyone's favourite blue hedgehog, Sonic, Dr. Dolittle and his furry friends and more – there's plenty to choose from!

For more information, please click here.
---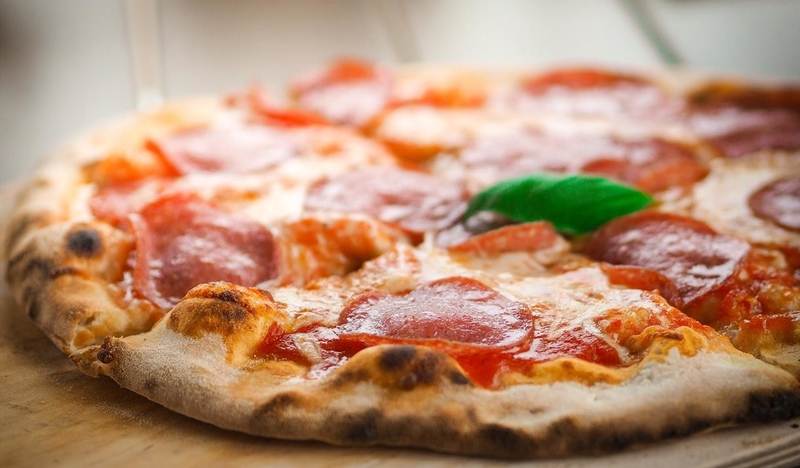 Thursday 5 and Saturday 7 August | 45 minute sessions from 10.15am – 2.30pm | Green's Windmill | £5 per child

Green's Windmill is certainly an interesting place to visit, not only is it a stunning piece of architecture to see, there's also plenty going on at the popular museum and science centre! So, if you're in need of a fun activity for the kids this weekend, this is the perfect place for you! Get Italian with Green's Windmill pizza baking workshop! The kids will be learning how to bake their very own delicious pizza - what's better than having fun, making the pizza of your dreams and getting to eat the end product!

For more information, please click here.
---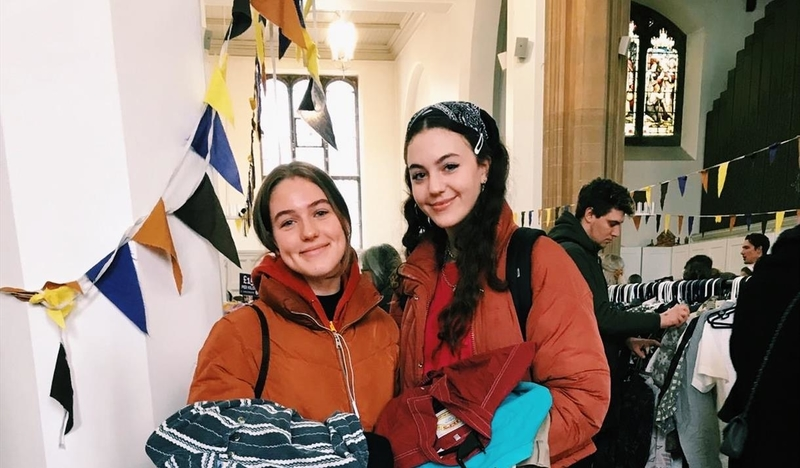 Saturday 7 August 2021 | 10am – 4pm | Nonsuch Studios | Tickets £2 - £3 + booking fee

Nottingham Kilo is back this Saturday 7 August, so get ready to shop 'til you drop for the best vintage finds and sweet deals! With TONNES of sustainable, vintage, retro & branded fashion for only £15 per kilo you best be making some space in your closet.

For more information, please click here.
---
This blog was written by Ananda Datema, Marketing Assistant at Visit Nottinghamshire.
Related
5 Comments