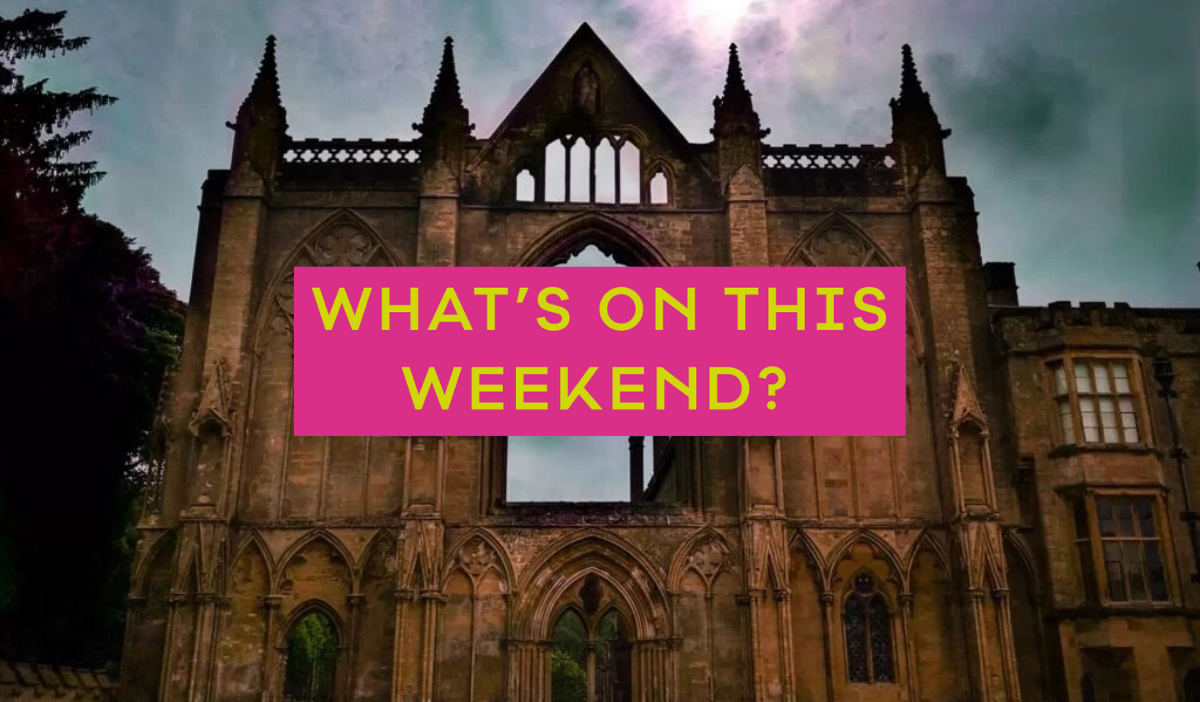 Coming up this weekend in Nottingham and Nottinghamshire there are some great things to do, including spooky Halloween events, a tasty festival, comedy theatre and fascinating experiments. With many more happening, read on to find out our top picks of what's on this weekend!
There are many more events in our What's On calendar such as amazing live music, fantastic art exhibitions, wicked Halloween events and plenty to do this October half term. So have a browse and you're sure to find something exciting to do.
Don't forget, if you are out having a great time in the city or out in county, you can use #LoveNotts to share the love and connect with us via our Twitter, Facebook or Instagram.
Friday 22, Saturday 23, Thursday 28 - Sunday 31 October 2021 | National Justice Museum | 5pm | Tickets: £6.95 per person
If you're looking for ghosts and ghouls, there's no place better than Nottingham's historic County Gaol: the National Justice Museum! Around Halloween-time the museum becomes a hive of paranormal activity, and you can join the Ghost Hunter on his quest to catch these curious creatures. Are you brave enough to help the over-worked Ghost Hunter catch the pesky ghosts which are causing mayhem throughout the museum? Who knows... you might just be the next Ghost Buster!
For more information, please click here.
---
Saturday 23 October 2021 | Southwell Minster | 10am - 4pm | Entry: £3 suggested donation
It's October, and Southwell's one and only Bramley Festival is back! Celebrate the origins of the much loved Bramley Apple at Southwell Minster this weekend with dozens of stallholders offering all kinds of food and drink including pies, chocolates, jams, chutneys, pickles, sausages and much more. and once again this year we'll be having live cookery demonstrations. As it remains one of the most widely grown British culinary apples, it's only right that there will be live cookery demonstrations - you just might go away with some new recipes and tips to put your own apples to the (taste) test!
For more information, please click here.
---
Friday 22 - Sunday 24 October 2021 | Theatre Royal Nottingham | Tickets from £12.50 - £38.50
For an evening of laughter and Shakespearean theatre, make sure to drop by Nottingham's Theatre Royal this weekend! The Royal Shakespeare Company returns to the Theatre Royal for a riotous farce of unlikely coincidence and everyday miracles with their rendition of William Shakespeare's 'The Comedy of Errors'. Follow the story of a father who ends up in the wrong country on the wrong day, a lonely son, who searches for his brother and a wife who realises her husband is not the man she thought he was. Shakespeare's The Comedy of Errors is a hilarious and touching tale of mistaken identity, double vision and family reunion, directed by comedy master, Phillip Breen.
For more information, please click here.
---
Friday 22 & Wednesday 27 October 2021 | Green's Windmill and Science Centre | 10:30am - 3:30pm | FREE

Calling all aspiring Albert Einstein's and Marie Curie's because Cool Science is back for more science fun at Green's Windmill this October! The fun science workshop will be led by retired physics teacher Cool Pete, so don't hesitate to ask any burning questions. The science event will include experiments with liquid nitrogen, sound and light and you'll get to experiment with all manner of science-based fun with an educational twist!
For more information, please click here.
---
Saturday 23, Sunday 24, Saturday 30 and Sunday 31 October 2021 | Newstead Abbey | 12pm or 2pm | Price: £5 per person
With a haunted history hiding behind its beautiful gardens and sturdy walls, Newstead Abbey offers the perfect place for a ghost walk this spooky season! Join the Family Ghost Walk and explore the Abbey grounds as you'll meet the friendly witches who will tell you the stories of some of their most famous spectral residents. This daytime family ghost walk, taking you through the grounds of Newstead Park, is the perfect spooky yet not too scary Halloween event!
For more information, please click here.
This blog was written by Ananda Datema, Marketing Assistant at Visit Nottinghamshire.
Related
0 Comments