There are tons of fun things to do in Nottingham and Nottinghamshire this weekend whether you're looking to do something fun with the family or plan the perfect, unique activity.
From Nottinghamshire's Pride march through Nottingham City Centre to a captivating ghost hunt, there's something for everyone to enjoy in Notts this weekend. You can also cool down at the Nottingham Beach, drop by a music festival or be awe-inspired at Peggy's Skylight.
So whether you want to enjoy the weekend with your family, plan a date night or do something unique in Nottingham and Nottinghamshire, keep reading to see all of our top picks of what to do, complete with times and prices.
And while you're out and about, don't forget - if you are out having a great time in Nottingham or Nottinghamshire, you can use #LoveNotts to share the love, or tag us using @visitnotts on Facebook, Twitter and Instagram. We're also on TikTok under @visitnottinghamshire!
There are many more things to do and explore on our full What's On calendar such as interesting exhibitions, tours and fun outdoor activities. Have a browse today and find the perfect activity or experience to enjoy this weekend.
---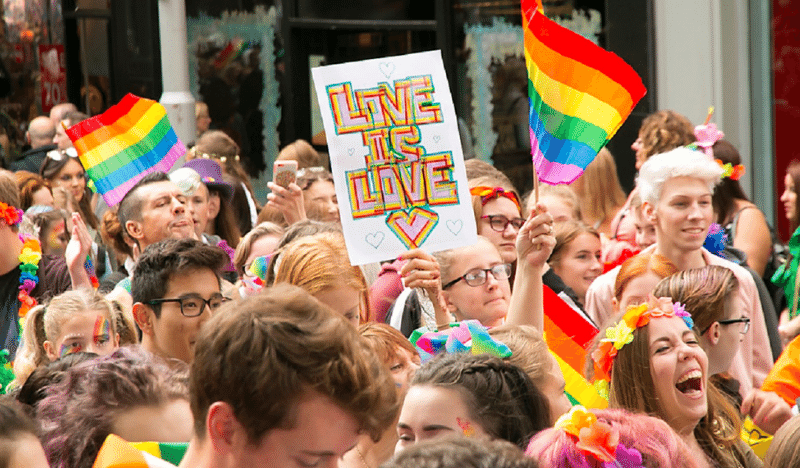 Saturday 30th July | Nottingham City Centre | From 10am | Free
Taking place on Saturday, this year's Pride has the theme 'We See You' and aims to support and celebrate the city's LGBTQ+ community. The festivities will kick off at 10am, when attendees are being asked to gather at Listergate ahead of the march, which will commence at 11am.
Following the march, an eclectic line-up of Nottingham singers, dancers, speakers, performers and DJs is set to take to the stage on Heathcoat Street.
For more information, click here.
---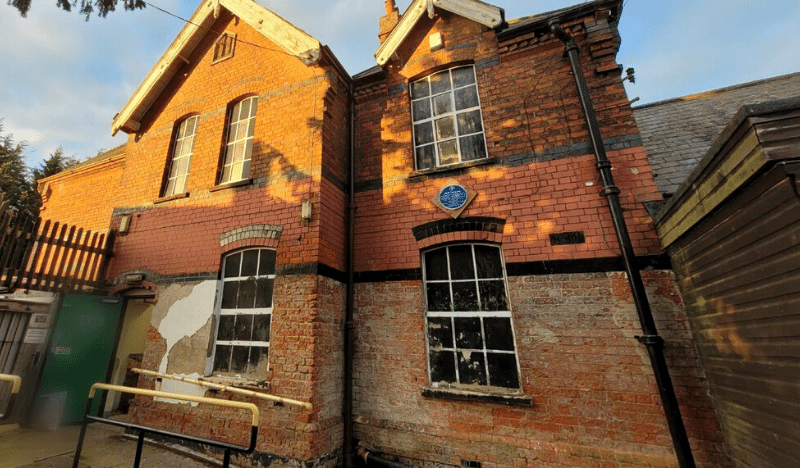 Ghost Hunt - The Haunted Railway Station
Saturday 30th July | Gelding Railway Station | From 8pm | Tickets: £35
The trains may have stopped running and the track long gone, but the residents of the old railway station are still waiting to be discovered. Reports of ghostly sighting and paranormal activity surround this site. Join the 5 hour ghost hunt on Saturday 30 July. Led by experienced paranormal investigators you have the opportunity to experience a real investigation.
Please note this event is advanced online booking, and strictly 18yrs +.
For more information, click here.
---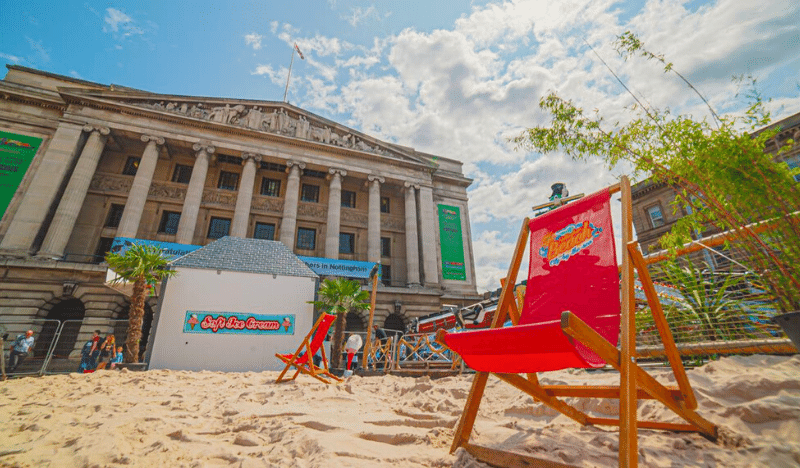 Nottingham Beach - City by the Sea
Monday 25th July - Sunday 4th September | Old Market Square | From 10am | Free
Nottingham Beach returns for the summer holidays, engulfing Old Market Square in summer fun! The free access beach has also been extended for 2022, with more sand and a bigger wading pool. Alongside a revamped mix of children's rides and side-games is a new Giant Slip 'n Slide, which is ticketed.
There will also be a wide range of food and drink choices and the popular small beach shack bar will also return. Local acoustic artists will perform in the beach bar area on Fridays, Saturdays and Sundays.
For more information, click here.
---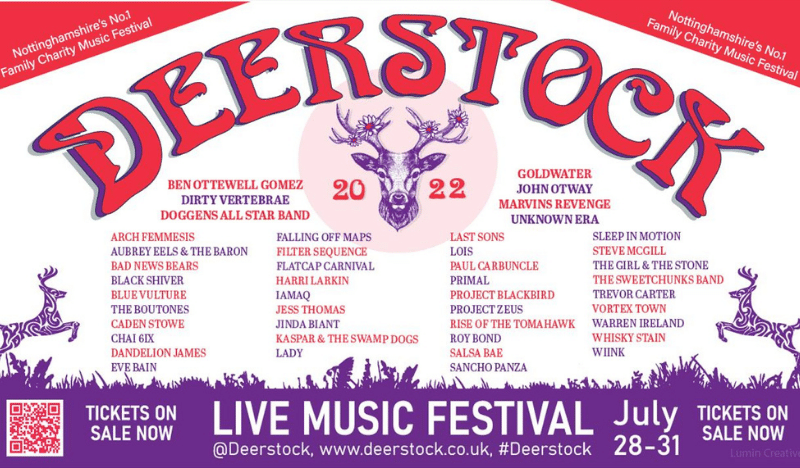 Thursday 28th – 31st July | Newton Cross Country Course | Doors 2pm | Tickets: From £11
Deerstock is a wonderfully small but beautiful family music festival organised by festival-goers for festivals goers, on a non profit basis. The Deerstock Collective is a group of volunteers who put their own time and energy to create a great weekend.
With 2 stages, a craft tent, children's activities, workshops, a well-stocked bar, a cheese and cider tent and an excellent selection of food stalls, there is something for everyone. The aim of the event is primarily to raise funds for good causes.
For more information, click here.
---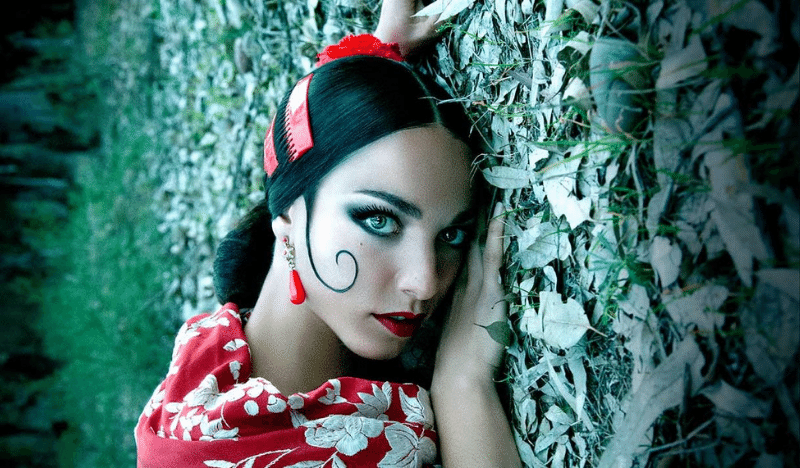 Flamenco Dance with Rebeca Ortega – RAÍCES from Spain
Friday 29th July | Peggy's Skylight | 6pm - 7pm and 8.30pm - 10.30pm (two shows available) | Tickets: £12
From the deepest roots of flamenco, this show is born from the tradition of flamenco culture shaped by the luminosity of the alegrías, the depth of the taranto, the rhythms of the tangos or the jondura of the soleá.
Passion, strength and blood in perfect harmony with the elegance and the sensuality, is delighted by the most authentic flamenco dance. The flight of her hands brings freedom and her feet tapping connects us with the earth, with the root.
For more information, click here.
---
This blog was written by Katherine Taylor, Marketing Executive at Visit Nottinghamshire.
Related
0 Comments