The National Curry Week has arrived! For the sporty types amongst us – no we're not talking about the professional basketball player Stephen Curry – we're talking about the delicious dish all Brits just can't seem to get enough of. In light of this special week and curry being a national dish we present you a selection of our favourite curry dishes and where to find them. Get ready for a listing of fabulous curry restaurants in Nottingham!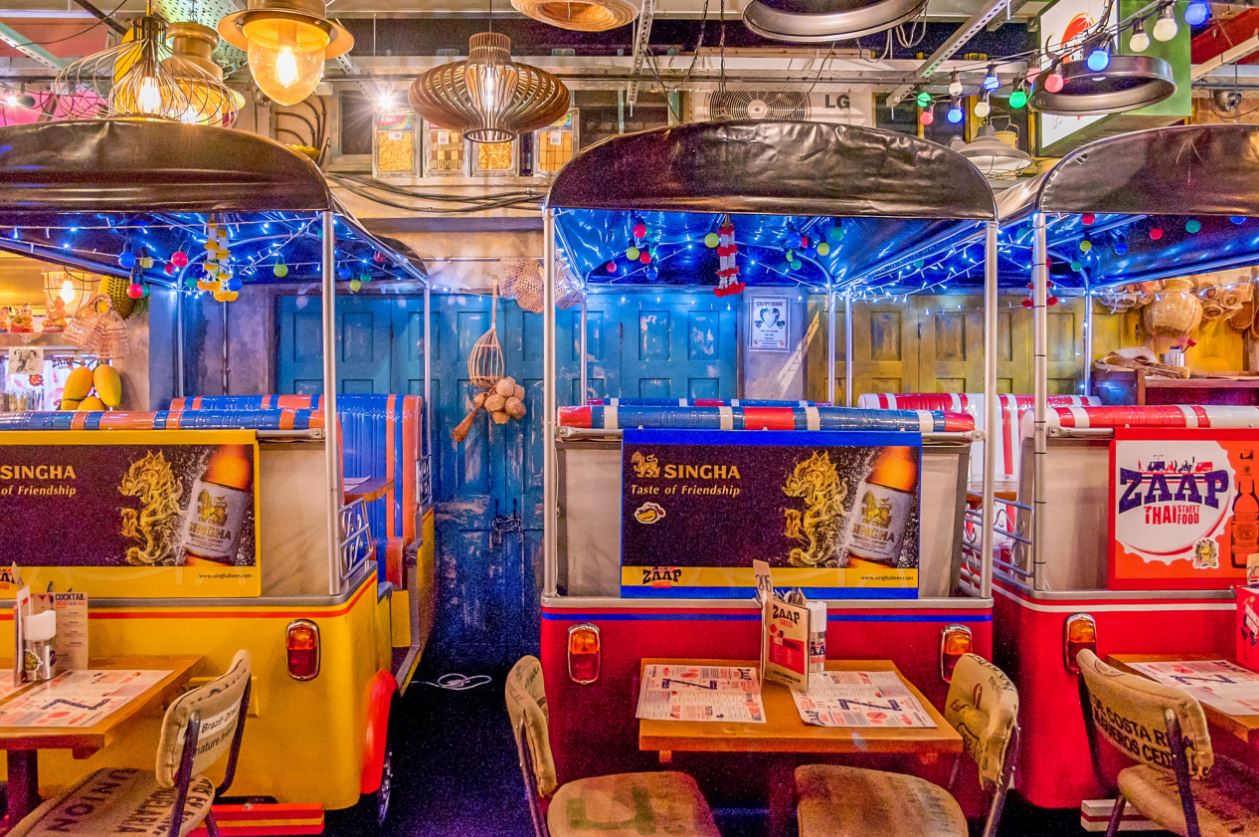 Sophie recommends:
I'm a huge fan of Zaap's Thai Green Curry (you can choose from chicken, pork, beef, prawns or tofu). It's one of the most popular dishes on their menu and deservedly so. It contrasts crunchy, colourful vegetables with tender meat or tofu, all topped off with a sweet, fragrant and creamy coconut sauce. The chilli, ginger, lemongrass and coriander give this dish a deliciously fiery kick.
Zaap pairs delicious food with a fantastic, authentic experience to awaken all your senses. Their impressively creative décor and design transports you straight into the hustle and bustle of a Bangkok street food market – without leaving Nottingham! I recommend sitting at one of their novel and fun Tuk Tuk tables, where you can watch your food being prepared in the open kitchen. The neon lights, Thai artwork, graffiti and the scent of sizzling spices make this a unique and unforgettable Thai experience.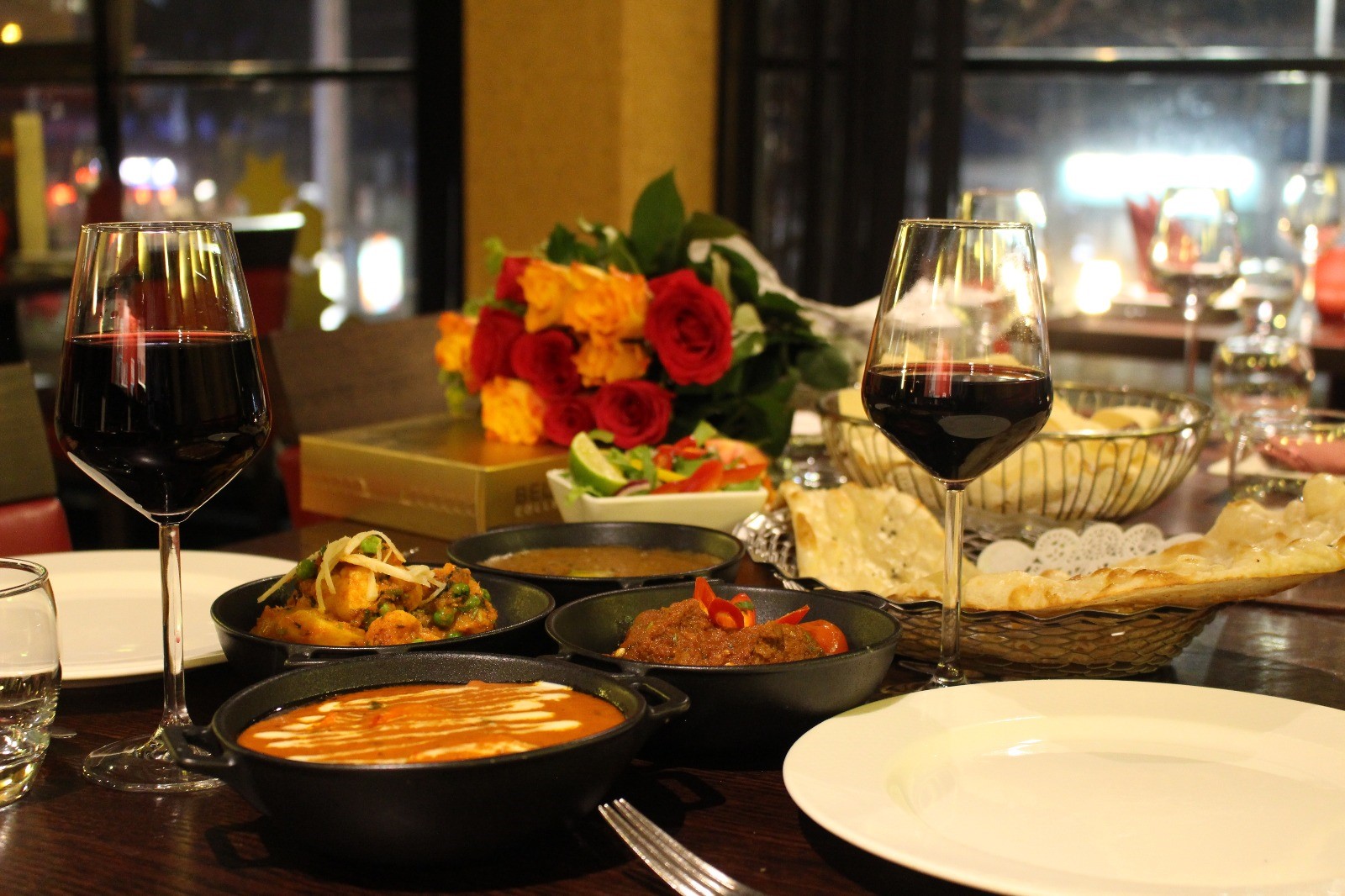 Alex recommends:
As someone who claims to be a fan of spicy food, I must admit that my favourite curry is butter chicken, and the award-winning Indian restaurant The Cumin serves up a pretty special version. It's delightfully creamy, bursting with rich tomato flavour and mild spices, and the chicken is super tender. My boyfriend, Joe, and I tend to share a peshawari naan and pilau rice, so we get the best of both worlds – rice to enjoy as the classic accompaniment to a curry and sweet, fresh naan bread to soak up the delicious sauce.
I can't write about The Cumin without mentioning the fantastic service. Sunny is head honcho when it comes to front of house and is there to greet every single person that enters the restaurant with a warm smile. The first time Joe and I visited The Cumin, we asked if Sunny could recommend a dish for Joe. From just a few little pointers from Joe on what kinds of flavours he enjoyed, the curry he was served was amazing! I would recommend asking Sunny to recommend a dish for anyone who is feeling a little indecisive or adventurous!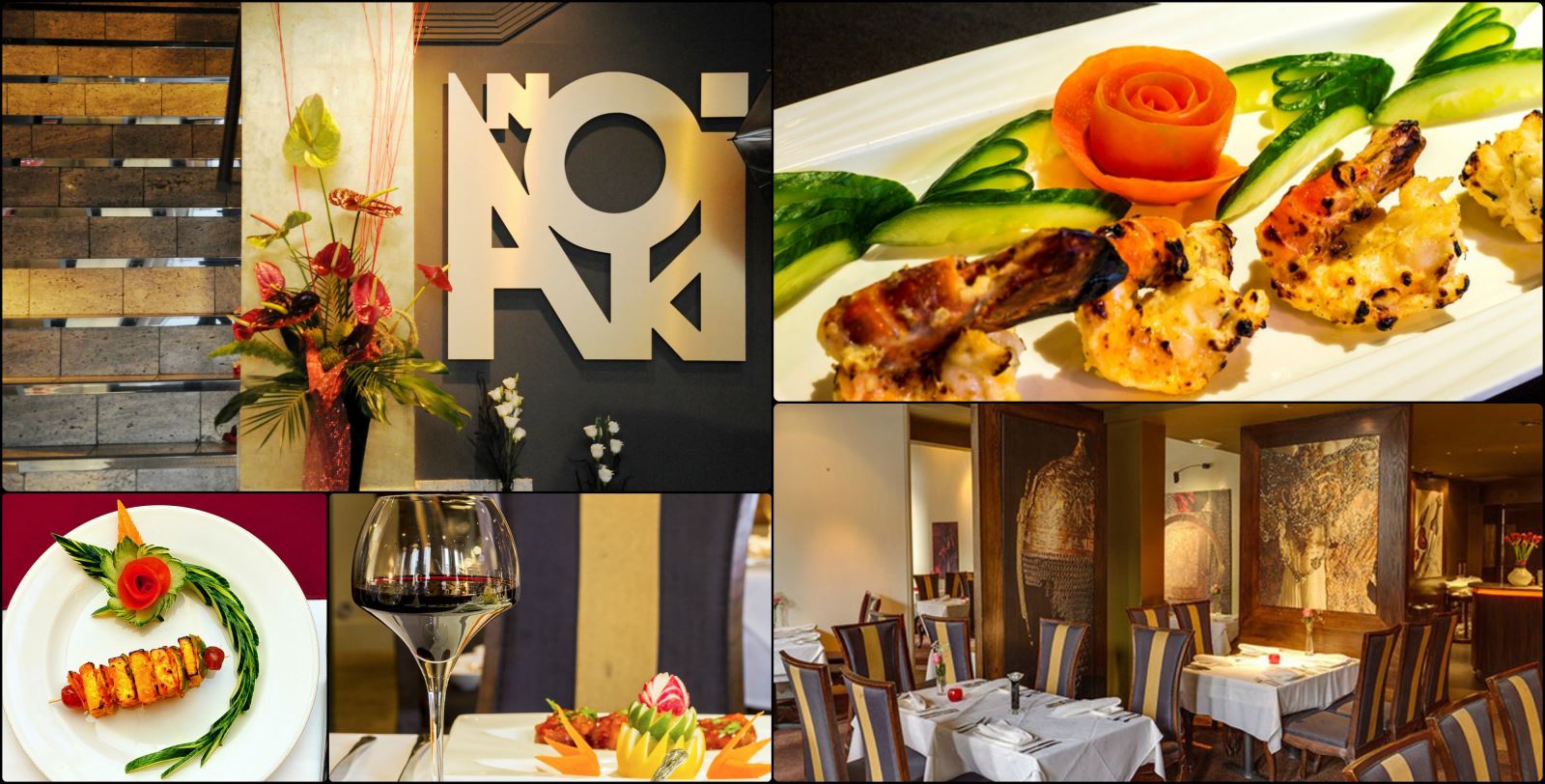 Claire recommends:
If you're looking for something a little out of the ordinary you cannot beat Anoki. This is most definitely not your standard curry house, this is Indian fine dining at its best. The immaculate, opulent surroundings are perfect for a special occasion, from an intimate dinner to a big celebration, and the staff are among the most welcoming and friendly I've ever come across. Just like the décor, every dish is beautifully presented with care and attention.
The Achari Aubergines is a personal favourite, tender, melt in the mouth aubergine in a rich tomato-based sauce, fragrant and perfectly spiced without being overly hot. Be sure to keep an eye out for their regular 2-for-1 main course offer which makes an exquisite dining experience excellent value.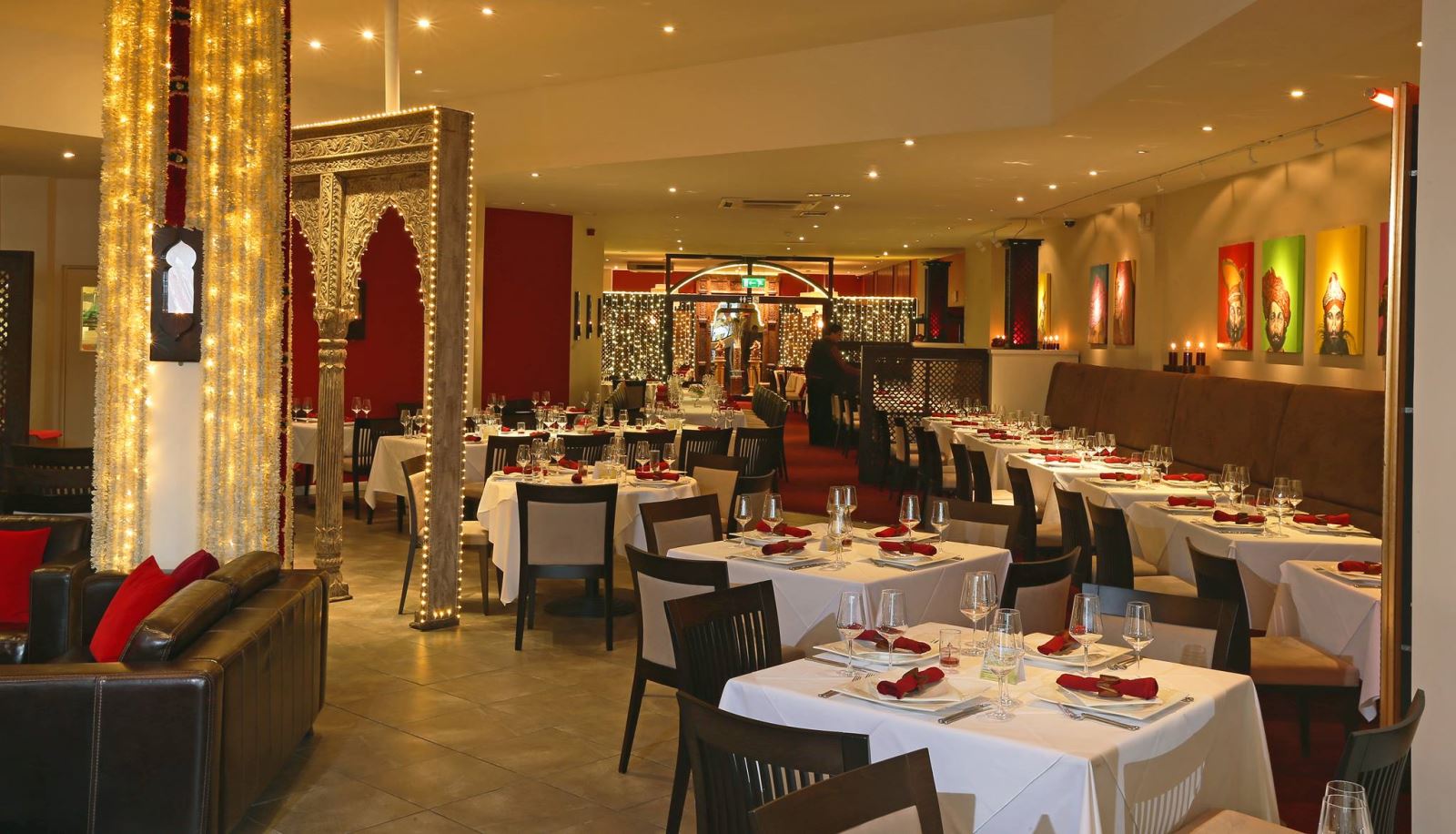 Kinga recommends:
In all honesty, I can easily and without hesitation say that Nottingham's curry houses all serve fantastic and diverse dishes. As a curry connoisseur I could recommend a bunch of my top picks, but since we're focusing on one or two I'll try to be brief and to the point.
My unconditional love goes out to The Cumin who serve a taste of authentic North Indian cuisine in a warm and friendly atmosphere. It's a family-run restaurant where nothing is too much trouble and because the owner used to live in South Africa for a good part of his life you can also bump into African accents here and there which makes it even more special. At The Cumin I would recommend you try methi murg with murg (chicken in Hindi) simmered to succulence with fresh and dry fenugreek in a traditional savoury Punjabi sauce. Oh, so yummy.
Another one of my top favourites is saag paneer at MemSaab. With (quick language lesson) saag standing for spinach and paneer being the delicious, unaged, non-melting farmer cheese made by curdling milk with a vegetable-derived acid, such as lemon juice. MemSaab skilfully cook it with onion and fenugreek to give it that extra special taste that I love so much. It's a perfect choice for everyone who enjoys a veggie dish as well as a great alternative if you're bored of all those meat dishes out there.
It's worth mentioning that both MemSaab and The Cumin are located right in the heart of Nottingham's city centre on Maid Marian Way, which is a hub for Indian restaurants, so your taste buds will never get bored. You can also be different and have a starter at one and main course at the other! 😉
~Blog written by Kinga Kapias, Claire Jones, Alex Broughton, Sophie Milne and Ananda Datema from Marketing and Comms team at Visit Nottinghamshire
Related
0 Comments