Literary Heroes
Nottinghamshire is renwoned for producing some of the finest wordsmiths to ever put pen to paper or quill to parchment. Whether it's the sometimes controversial tales of D.H. Lawrence or the romantic poems of Lord Byron, through to tales of local life and the harsh realities of the 20th century from Alan Sillitoe - Nottinghamshire has in fact brought forth some of the most innovative story tellers known to the world over history.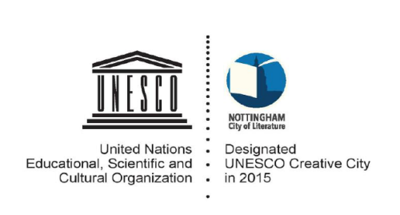 In 2015 Nottingham secured its place as a UNESCO City of Literature, so there's even more reason to become lost in the musings of our local writers; past and present. Nottingham is one of only 20 cities around the world recognised by UNESCO for literary excellence.
Celebrate the success of our city at the Nottingham Festival of Literature or find out more on our literary heritage below, and explore the life and times of some of our foremost writers.