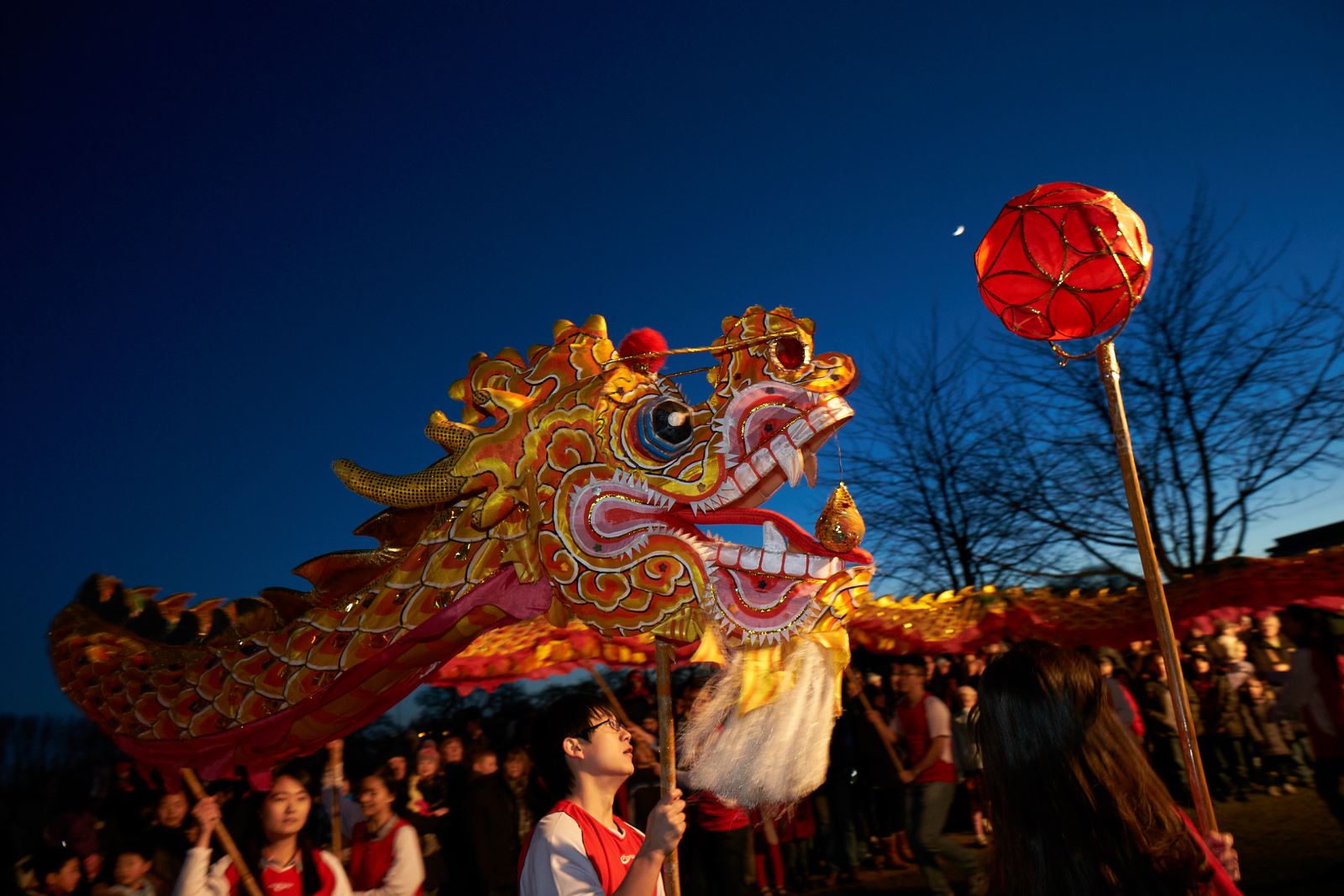 The Year of the Pig is almost here, and we can't wait to start celebrating. Nottingham is ready to welcome Chinese New Year in style with a host of events and things to do throughout the end of January and part of February. Keep on reading to discover our selection of top go-to places and things to do if you're looking for a great start to the new year.
2019 is the year represented by the Pig - the twelfth of the 12-year cycle of animals that appear in the Chinese zodiac and calendar. Chinese zodiac is widely spread across most parts of the East Asian countries and has been a part of popular culture for centuries, appearing in films, animations and books alike.
People born in 1947, 1959, 1971, 1983, 1995, 2007, and 2019 fall under this Chinese zodiac sign. Some famous names who share birthdays in the year of the Pig include Hilary Clinton, Alfred Hitchcock, the Dalai Lama, Stephen King, Amy Winehouse, Arnold Schwarzenegger, and Henry VIII to name just a few.
Don't forget that while you're out and about celebrating, you can share your escapades with us using #CNY19.
Chinese New Year Celebrations at Old Market Square

To celebrate the beginning of the Year of the Pig, a FREE Temple Fair event will showcase Chinese culture in Nottingham's Old Market Square on Saturday 2nd February between 10.30am and 5.30pm. There will be plenty of activities for families to take part in, including: calligraphy and paper cutting; storytelling and more. So, grab a friend or a family member and enjoy music and dance, including the Chinese Dragon dance, along with some authentic Chinese New Year foods. It's an event not to be missed.

Chinese New Year events at Nottingham Lakeside Arts

EXHIBITIONS

There's a lot going on at Nottingham Lakeside Arts this year, including a fascinating exhibition showcasing work by ceramicist Katrin Moye, which investigates our special relationships with objects of personal significance. Using descriptions provided by Chinese students of cherished things from home, Katrin has recreated those objects in ceramic form. The exhibition launches on Saturday 12th January and will be on display until Sunday 17th February at Lakeside's Wallner Gallery, so make sure you drop in and enjoy those captivating works of art.
There'll also be a free gallery tour and introduction to the exhibition event taking place on Wednesday 23rd January, led by the artist herself. For more information about the exhibition and to pre-book your tickets for the gallery tour, please click here.
While you're there, don't miss the UKYA: Yiyuan Tang Art Shake exhibition, which features the work of young Chinese artists from Yiyuan Tang Art Shake. This exhibition will run from Saturday 12th January till Sunday 24th February at Lakeside's Angear Visitor Centre.
ARTS AND CRAFTS

Try your hand at one of the oldest Chinese arts – the brush painting – and join one of two sessions planned for the end of January. You don't have to have any experience to try it out - there's one session scheduled for beginners and one for those who already tried and loved it ever since. If you're a beginner at brush painting or never tried before, book yourself in on Wednesday 30th January and if you've got some experience under your belt already, put your name down for the session taking place on Thursday 31st January. Both sessions take place at the Visual Arts Studio at Nottingham Lakeside Arts, are just £5 per person, and include all materials you may need. To find out more and book your place, please click here.
If you're looking to entertain your little ones, then the free drop in traditional Chinese arts and crafts session taking place on Saturday 9th February is perfect for you. This family friendly event will keep the youngest members of your family busy and teach them a thing or two about Chinese culture and its art forms.
PING PONG TOURNAMENT

If you're not an art enthusiast but love sport, you can test your skills in the 7th Si Yuan Cup Table Tennis Tournament. A free taster session is also on offer, so make sure you book your place and take part. The tournament takes place at David Ross Sports Village on Saturday 16th February between 9am and 4pm and is open for everyone to enter. To register and find out more, please click here.
FILM SCREENINGS

This year there are five exciting film screenings planned at Nottingham Lakeside Arts as part of the Chinese New Year celebrations, including Soundless Wind Chime, Yvo and Chrissy, Be a Woman, The Lord of Milan and Extravaganza. Tickets for all five are available online, so click on individual film names above to find out more and book your place.
PERFORMANCES

On Monday 4th February you are invited to take part in a funny and moving real-time live audio drama, with the actors seated among the audience who will simultaneously experience their conversations through headphones. Get a glimpse into a life of British Chinese Lo family at a moment of conflict as they prepare for a wedding. For more information and to book tickets, please click here.
Alternatively, if you prefer more of a classical performance, check out the second production taking place at Lakeside, which combines the music of Debussy with a dramatic adaptation of the classic story The Travels of Lao Can by the famous Chinese writer Liu. This production takes place on Friday 1st February and tickets are available to book online.
NEW YEAR GALA

Saturday 9th February and Sunday 10th February will see the return of the spectacular Chinese New Year Gala, with a host of fascinating performances by professional artists including Chinese Erhu, Guzheng and Bamboo Flute music, and spectacular group-coordinated Kung Fu routines. All that and more is a perfect way to greet the new year, so get your tickets now to avoid disappointment.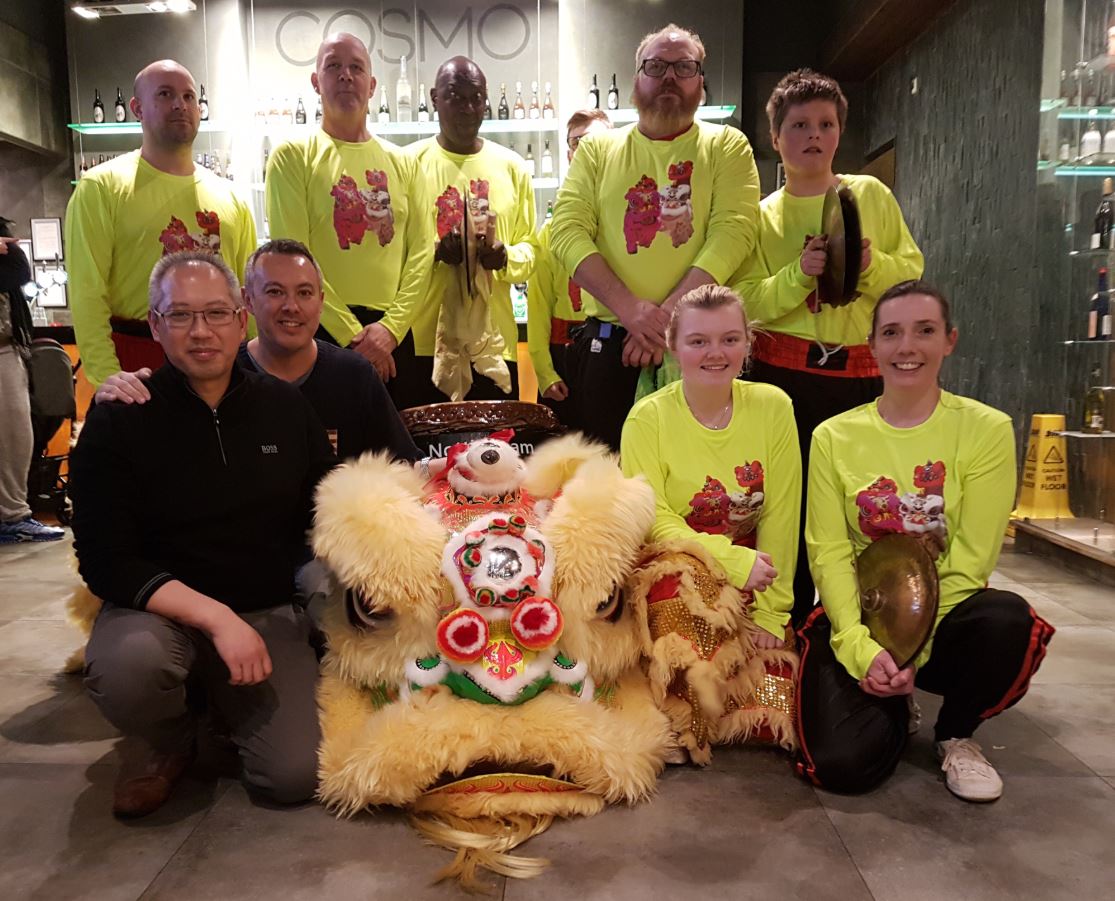 Chinese New Year at COSMO World Buffet

Head to COSMO for an evening of dance and celebration this Chinese New Year. Book a table on Tuesday 5th February at 7pm and enjoy a delicious meal and see a fantastic Chinese Lion Dance performed for all guests on the night. For more information and to book your table please click here.
---

~Blog written by Kinga Kapias - Marketing Executive at Visit Nottinghamshire
Related
0 Comments