Win a brewery experience day for two at Brewhouse & Kitchen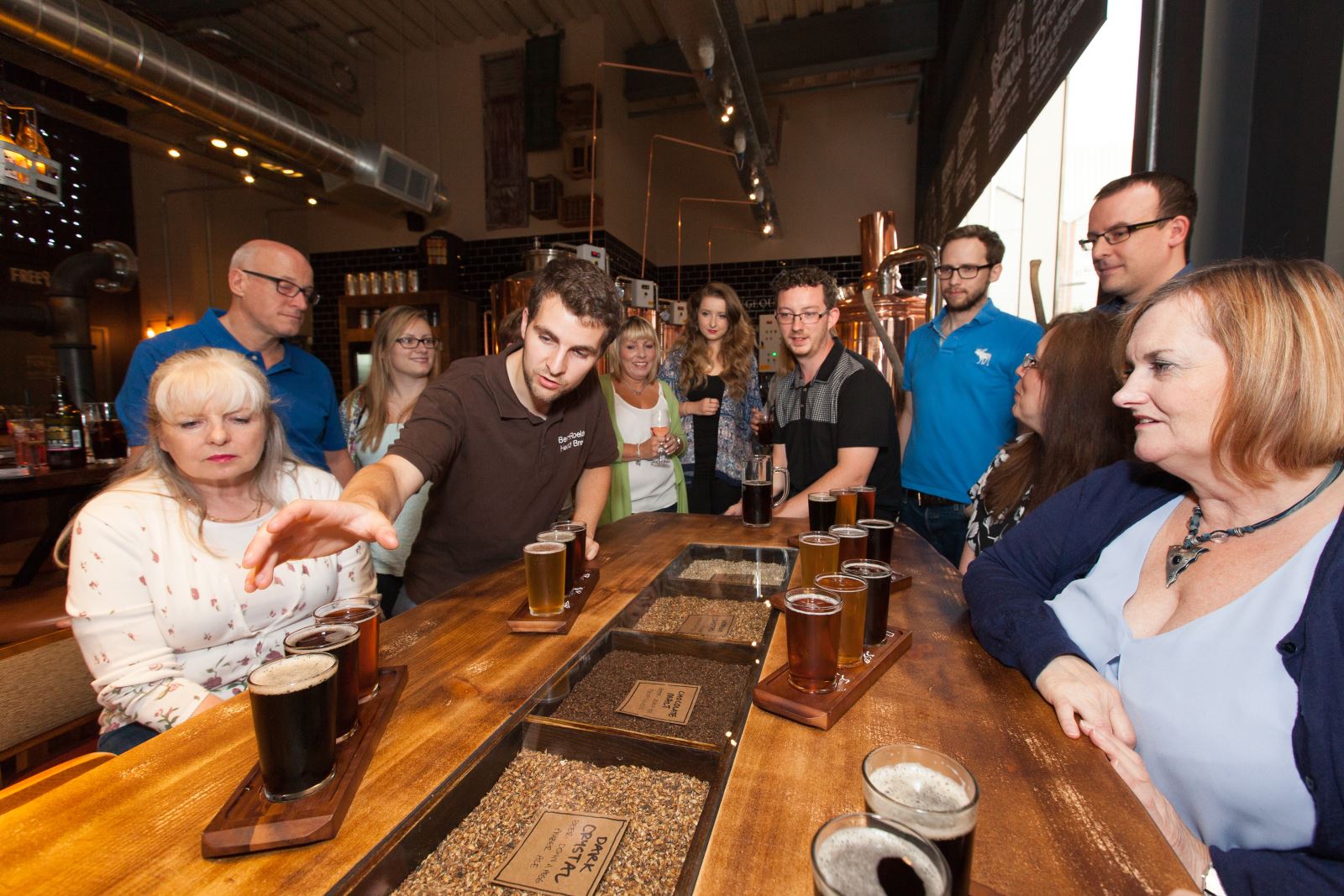 Have you ever wanted to know how a beer ends up so glorious? Then this competition is perfect for you.
We teamed up with our friends at Brewhouse & Kitchen, based on the banks of the beautiful river Trent, to give you and one of your friends an opportunity to try and brew something up for yourself, and learn more about this fascinating process.
Brewing your own beer takes time (it's essential that the quality of the beer is checked regularly, and you keep your energy up by eating – all part of the process of course…), meaning your day will last around 7 hours! And best of all, at the end of those 7 hours of brewing, drinking and eating, you'll get a B&K Certificate to prove your brewing prowess AND a 5-litre mini keg of your chosen B&K beer.
A typical day's structure:
10:00 Arrival – Hot drink on arrival
10:15 Briefing on the day – accompanied by breakfast (bacon rolls or a veggie option - you can choose between egg butty, hash brown butty or mushrooms on toast)
10:30 Start to mash in – the group will mash in
11:00 Discuss the chemical process and what is going on in the mash tun
11.30 Start the transfer, re-circ and sparge
12.30 Dig out mash tun
13.25 Lunch & beer break
13:30 Start the boil adding hops
14:20 Add more hops and kettle finings
14:30 Transfer to the fermenter
15:30 Clean up
17:00 A beer to finish off the day
To win this fantastic experience day for two, simply fill in your details in the form below and answer competition question: ON THE BANKS OF WHICH RIVER IS BREWHOUSE & KITCHEN IS BASED?
Closing date for entries is 5pm on Friday 7th September and the winner will be notified via email. Good luck!
Brewhouse & Kitchen run regular brewing experience days and you can book them online. You can also get a Brewery Experience Day Gift Card if you're stuck for gift ideas!
Fields marked with a * are required.