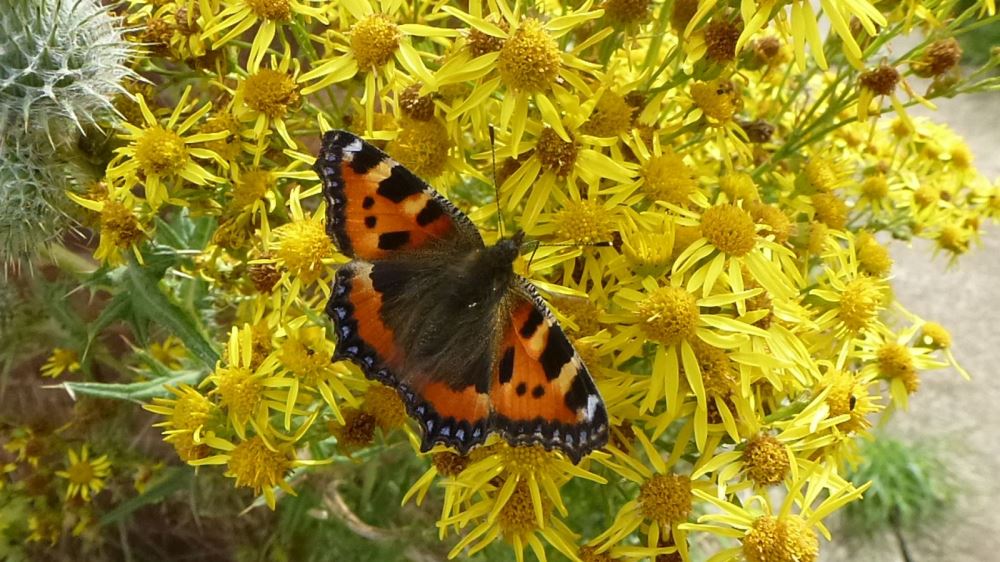 With spring gathering pace, any improvement in the weather can herald the start of the butterfly season. Running from April through to the end of September, this is much celebrated time for the staff and volunteers here at Creswell Crags.
Those that have worked hard through the winter with the Senior Ranger to fell and coppice areas to encourage wildflowers to grow can now watch the butterflies enjoy the fruits of their labours. Another group of volunteers help with monitoring the butterfly populations, undertaking counts each week throughout the season. These records count towards a nationwide census and allow us to track the fortunes of these much loved animals. Anytime you see a report about the state of butterfly populations, it's the records of these volunteers from around the country that were responsible for gathering the data.

At Creswell Crags we are lucky to have a plethora of different species of butterflies throughout the season. Our rarest include the unfortunately named Dingy Skipper and the White-Letter Hairstreak, and the site boasts healthy populations of nineteen different species in total. The secret to this impressive diversity is how the site is managed in order to encourage a range of habitats that can provide a suitable environment for many species.
To successfully conserve butterflies, you have to understand the requirements they need at different stages of their life cycle. Caterpillars will be dependent on one species of plant for food but will then use different plants for nectar when they become adults. Here at Creswell Crags, we make sure that the right plants for all stages of the life cycle are maintained to ensure a healthy population of the butterflies that use them.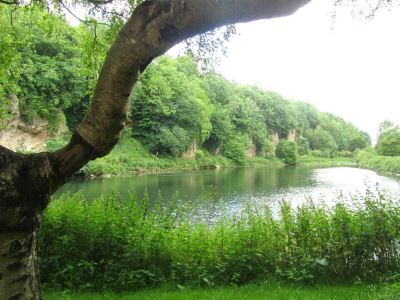 Another benefit to Creswell Crags is the opportunities it offers for butterflies to overwinter. The earliest butterflies begin to stir on the sunny days of March as Brimstones awaken from their winter long slumber in the ivy. This species can lay claim to being the one that actually inspired the name "butterfly" and their bright yellow colour is unmistakable. Following the Brimstones, Small Tortoiseshells and Peacock butterflies emerge from their hibernation in the caves to take advantage of the warmth of the south facing side of the gorge.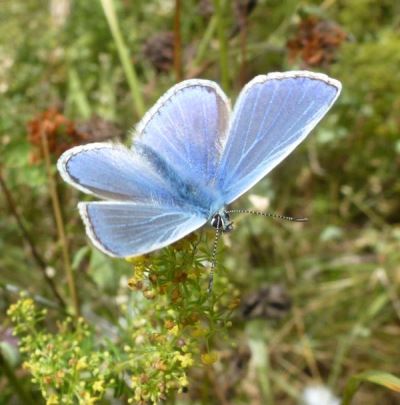 It is these resident woodland species that emerge first, being followed by migrants that arrive from Africa and southern Europe in the form of Red Admirals and the Painted Lady. From June onwards grassland species join the fray as summer hits its peak, with Skippers, Ringlets and the Meadow Browns adding to the mix and transforming Creswell Crags into a veritable butterfly bonanza.
Creswell Crags is a marvellous sight to behold during the season, with the limestone gorge providing a spectacular backdrop for the riotous colours of midsummer. Wildflowers of all types burst into bloom, as a vibrant variety of butterflies dance through the sunlight on paper wings. They are the true essence of summer, embodied in one of Britain's most charming, cherished creatures.
This blog was written by Jim Anderson, Senior Ranger at Creswell Crags
Related
1 Comments