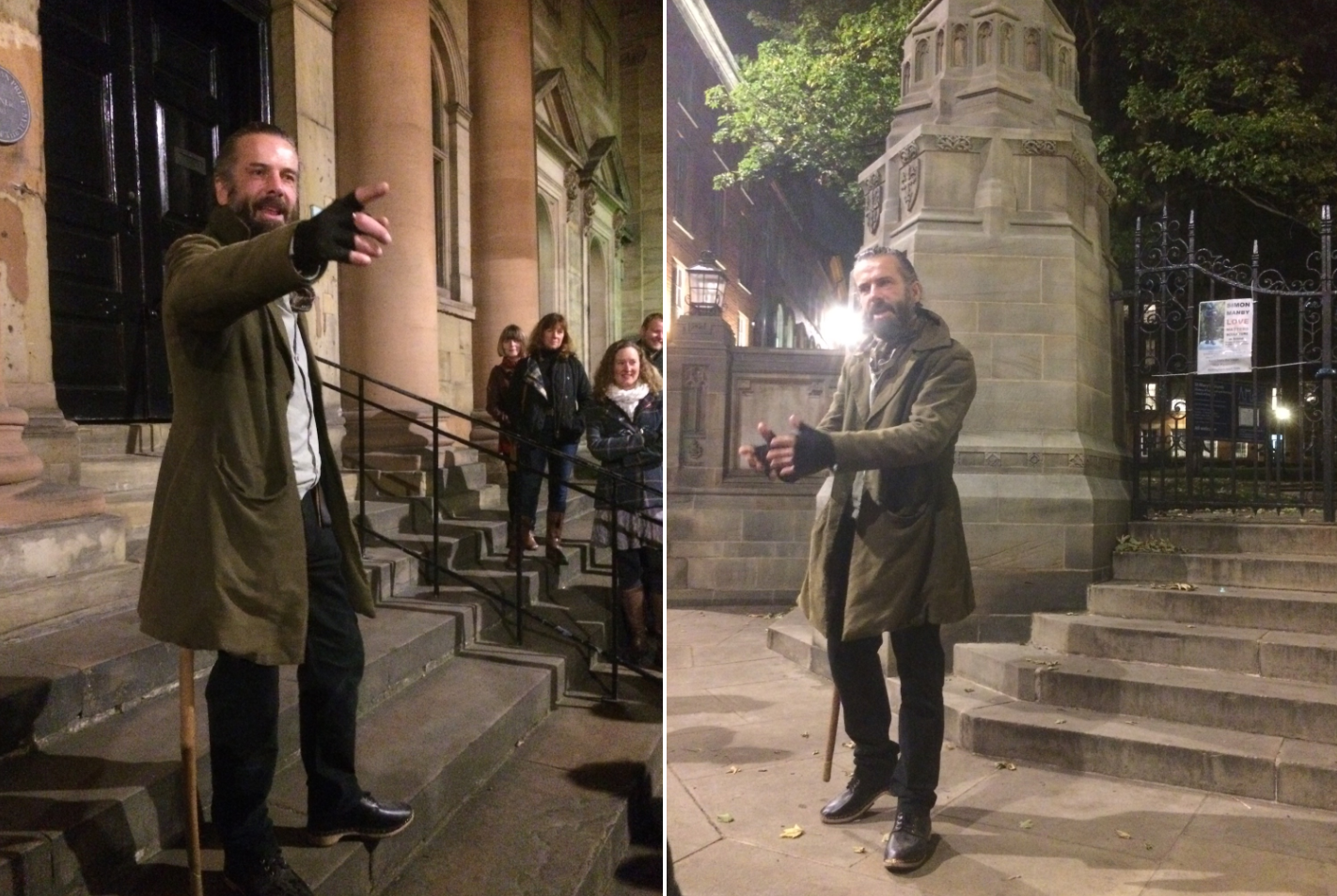 If you're bored to death of the usual ghost tours, how about a history tour with a difference? Discover the gruesome history of Nottingham with tales of the morbid and macabre. Wrap up warm and step out to explore the sinister side of the city…
We met our ghostly host for the evening, the enigmatic Ezekial Bone, outside the Cross Keys pub on Byard lane, where the crowd assembled awaiting to acquaint themselves with the apparition who haunts the city, sharing his recollections of the grisly and gruesome happenings on the streets of old Nottingham town.
The engaging Ezekial is a real raconteur, spinning a thread of executions, disease and blood-curdling murder as we wander the streets of the historic Lace Market. He paints a vivid picture of the public hangings at the Old County Goal, dismembered bodies and cadavers on the streets of High Pavement, all delivered with his unmistakable, wicked sense of humour.
His theatrical performance is underlined by his extensive historical knowledge, and his tour was a fascinating insight not only into some horrible historic events but also into Nottingham's life in days past. There were even a few unexpected but much appreciated lessons in etymology along the way.
With the tour nearing to its end and the atmosphere turning even more sinister, we headed towards The Angel pub where excitement reached its peak. Ezekial Bone invited us all down to the cave nested deeply under this historical pub, and you could feel excitement in the air as we slowly descended the steep stairs into the darkness of this atmospheric cave. We were all really looking forward to it and couldn't wait to step into a place where the public has no access to in normal circumstance.
The special Halloween edition of the Guts & Gore tour is scheduled to take place this Sunday 28th October at 5pm. To find out more about it please click here. You can also book your group of friends or family for this fantastic tour any time of the year, please click here to find out more, or for other tours by the famous Ezekial Bone please click here.
~Blog written by Claire Jones - Marketing Assistant and Kinga Kapias - Marketing Executive at Visit Nottinghamshire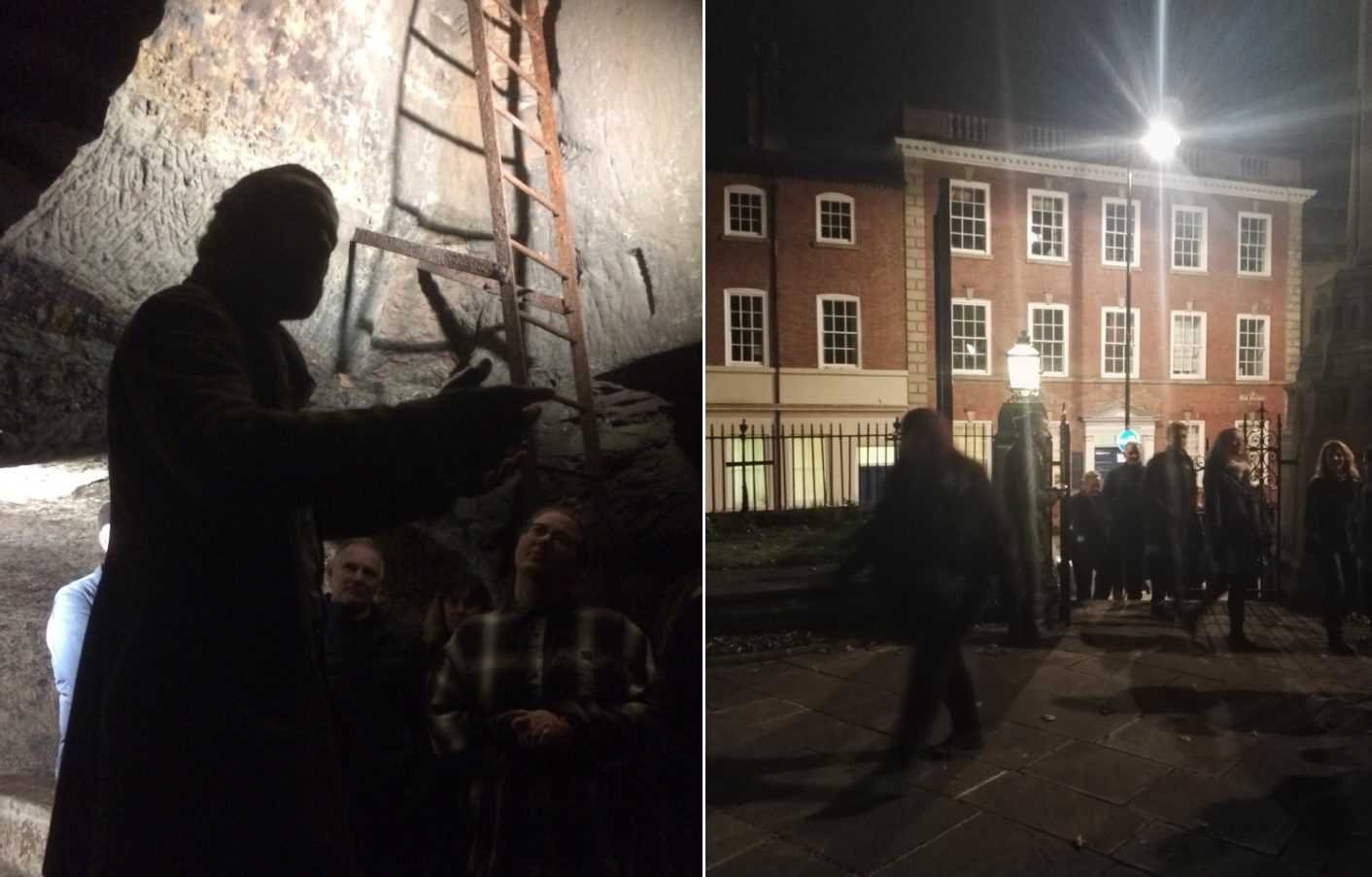 Related
0 Comments