Hands up - who overdid it on the stodgy, beige carbs this Christmas? Yes, us too.
On the hunt for something to drag us well and truly out of our drowsy, post-Christmas slump, Visit Nottinghamshire headed to Zaap Thai Street Food, hoping to find a warm welcome to chase away the cold, and strong, fiery flavours to banish the January blues.
Zaap is, in many ways, more than just a restaurant. Truthfully speaking, it's more of an experience, and one that manages to engage all of your senses. They say they bring the streets of Bangkok to Nottingham, and we decide to pay them a visit to see if this bold claim is true.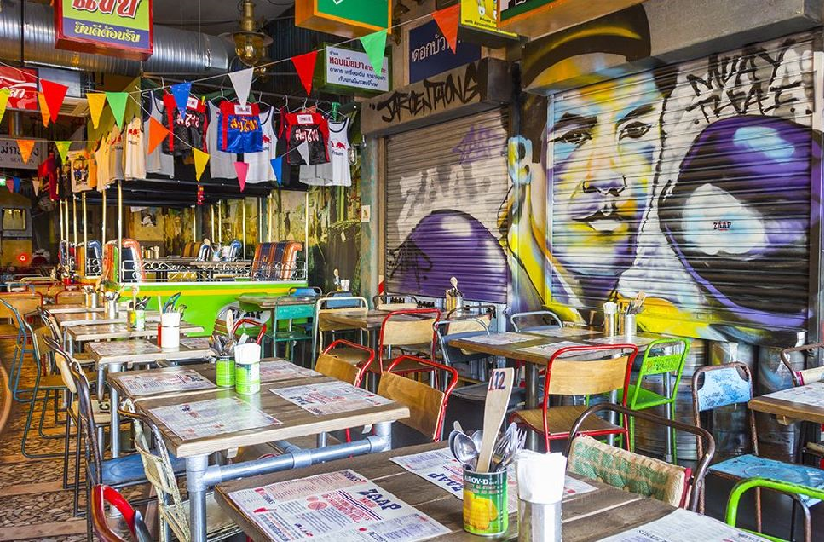 The vibe hits you like a train as soon as you step inside, and the vibrant, kaleidoscopic interior is almost dazzling – a welcome alternative to the wet and windy weather outside.
In most restaurants you might expect to simply take your seat upon entering, but not here. There's too much to see, hear and smell, with new surprises around every corner, each more tantalising than the last.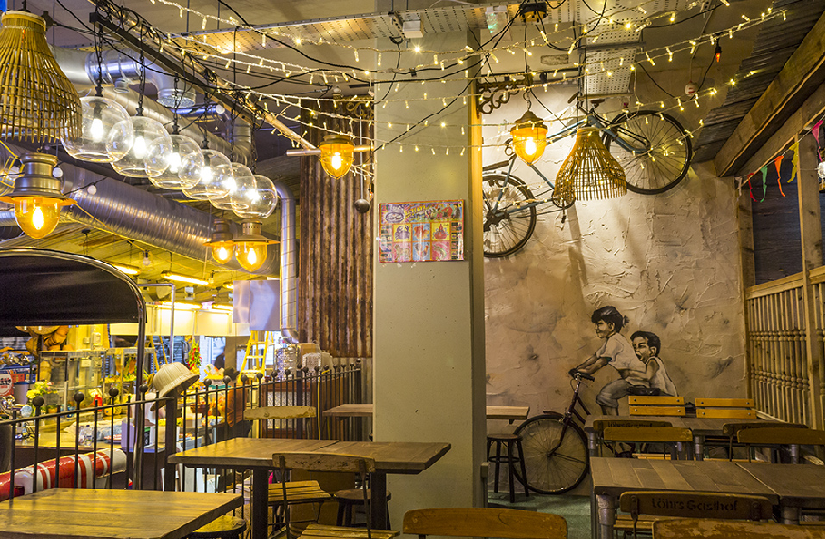 From the flashing neon signs to the graffiti on the walls, the colourful bunting to the authentic decorations, the glittering fairy lights to the glowing lamps trailing and hanging from the ceiling – you couldn't take it all in if you visited a thousand times (and trust us, we'd like to).
We follow the path of the train tracks and come nose-to-bumper with a life size train, complete with bright headlights. We head up onto the station platform – a lofty, intimate dining area - to admire the view.
Even the seating options are enchanting – diners can choose to sit in a Tuk Tuk, adorned with sparkling fairy lights, for the authentic Thai experience. It's like sitting in a little private bubble, the perfect place to watch the hustle and bustle of the 'street' outside.
Once the waitress has taken our orders, we're up again to watch the food being prepared in the kitchen. It's like witnessing a highly choreographed performance – the chefs seemingly dancing around each other, chopping with incredible speed and precision, scattering liberal handfuls of garnish onto the dishes and creating impressive bursts of flame in the sizzling woks. Many restaurants choose to conceal the controlled chaos of the kitchen from diners, but Zaap embraces it, inviting guests to see the behind-the-scenes food preparations in true street market style.
We breathe in the scents of garlic and fried onions, sizzling Thai herbs and fruity sauces, and try not to drool on the counter.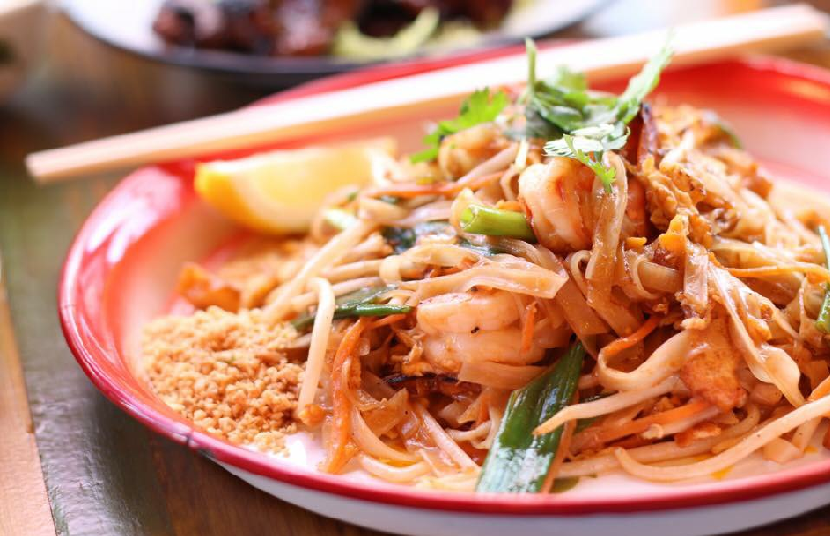 After a couple of minutes, it's time to hop back into our private Tuk Tuk to enjoy our nibbles – crunchy prawn crackers accompanied by a sweet chili dip.
Our waitress brings out the main courses with a flourish: the colourful and crunchy Som Tum Thai, a spicy papaya salad with dried shrimp, peanuts and chilli. It's described on the menu as the 'queen of Thai street food' and rightly so, in our opinion. We also tuck into the classic Pad Thai Bo Ran – stir-fried noodles with spring onion and prawn, garnished with egg and crispy peanuts. Both dishes taste every bit as delicious as they look.
We battle briefly with whether to order dessert. We're full, and had resolved to eat more healthily post-Christmas, but it looks so good and we've watched an array of delicious looking sweet dishes paraded past our Tuk Tuk and presented to other diners, so in the end we decide it would be rude not to.
We settle on street food favourites Glouy Tod (deep-fried banana fritters), and Khow Niew Ma Muang (sweetened, sticky rice and ripe mango), convincing ourselves that technically fruit is still fruit, deep-fried or not. The sweet and crispy batter contrasts delightfully with the soft banana inside, the sticky rice provides a soothing remedy to the fiery heat of the main course, and the mango turns out to be a refreshing palate cleanser. It brings the meal to a delightful close.
Heading home, we're somewhat reflective. Sure, you could fork out for expensive flights to Thailand, and experience all the stress, hassle and fatigue that comes with a long-haul voyage – or you could simply hop off the bus to experience the magic first-hand on Maid Marian way. As far as we're concerned, if you've visited Zaap, you can tick Thailand off the bucket list. Maybe not in the geographical sense, but you've definitely been there in spirit, so feel free to boast about your travels on Twitter and share your 'Bangkok' street snaps on Instagram. We won't tell if you don't.
This blog was written by Sophie Milne, Communications Executive at Visit Nottinghamshire.
Related
0 Comments