The stakes have never been better at Nottingham's home of the legendary Flat Iron, Son of Steak. But that's enough with the puns! We tried out every type of cut the menu has to offer, from mighty high in protein to low in fat. Read on and impress your mates with your newfound steak knowledge the next time you all have a hankering for the prime stuff...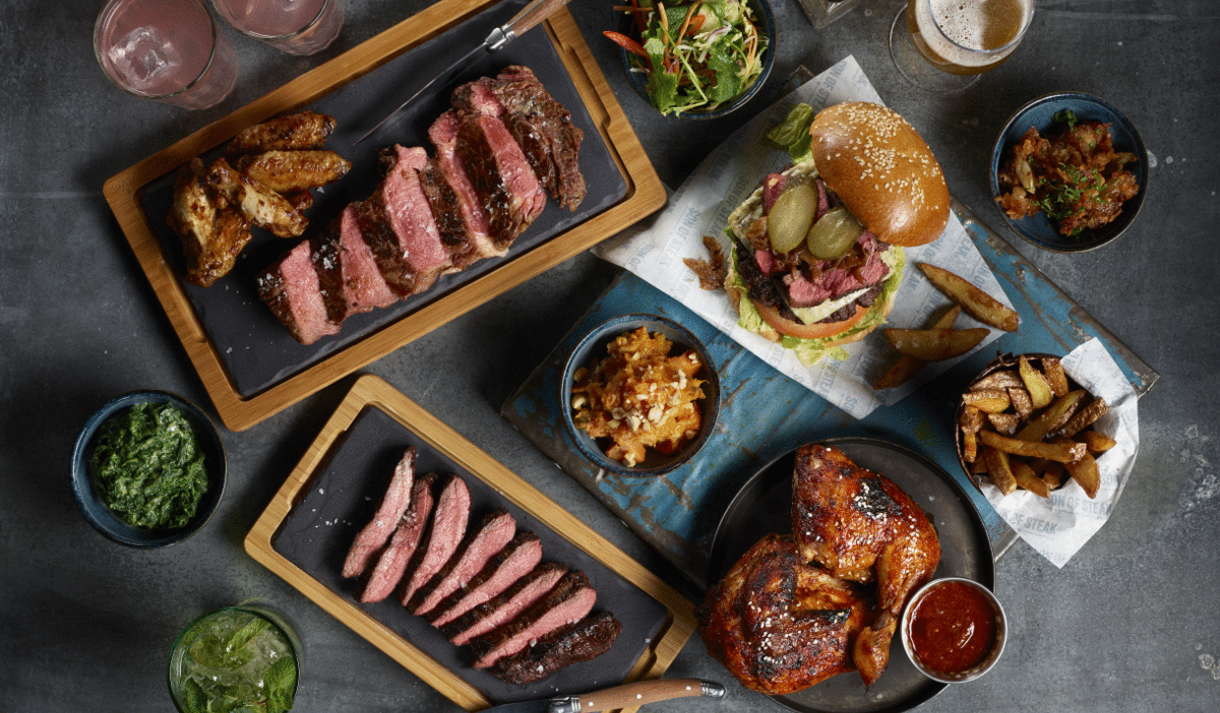 Son of Steak opened its doors in 2017 bringing good quality, UK sourced beef to the people of Nottingham without stretching wallets. All of their beef is handpicked and comes from British and Irish farms, seared to order on a traditional Josper hot charcoal grill in an array of choice cuts.
On the evening we venture up to Son of Steak, we hear all about the flavouring and serving options of meats and treats on the menu, from steaks to chicken marinated in Bumba Bali Spice, to vegan options straight from the grill. First of all we're given Picanha beef to try which, as the restaurant team explain, has a juicy layer of fat and is served up for us medium to rare - this is one that would suit those who like their steak served on the medium to rare or medium side. Next up is the Sirloin, which is grilled a little longer and has less gristle overall – it's slightly saltier which gives it its extra flavour. We try it served up in very thin strips; the result is a tender, tasty steak with limited amounts of fat.
After washing this all down with a refreshingly minty Mojito, we're ready for round three. We're then served the ribeye - seared to grilled perfection again, plus we hear, has a higher amount of fat which makes it even more flavoursome for steak fans. We're told that this is one of the most popular steak cuts, with it being marbled it's packed with tenderness – a good choice if you prefer things more on the medium side and free of gristle. Just as we think we're about to slip into a Steak-induced coma, in between tastings we get to nibble on some of Son of Steak's sides and dips; we recommend opting for the fries with beef dripping sauce off the menu – a delicious alternative to your usual dollop of ketchup that you never knew you needed!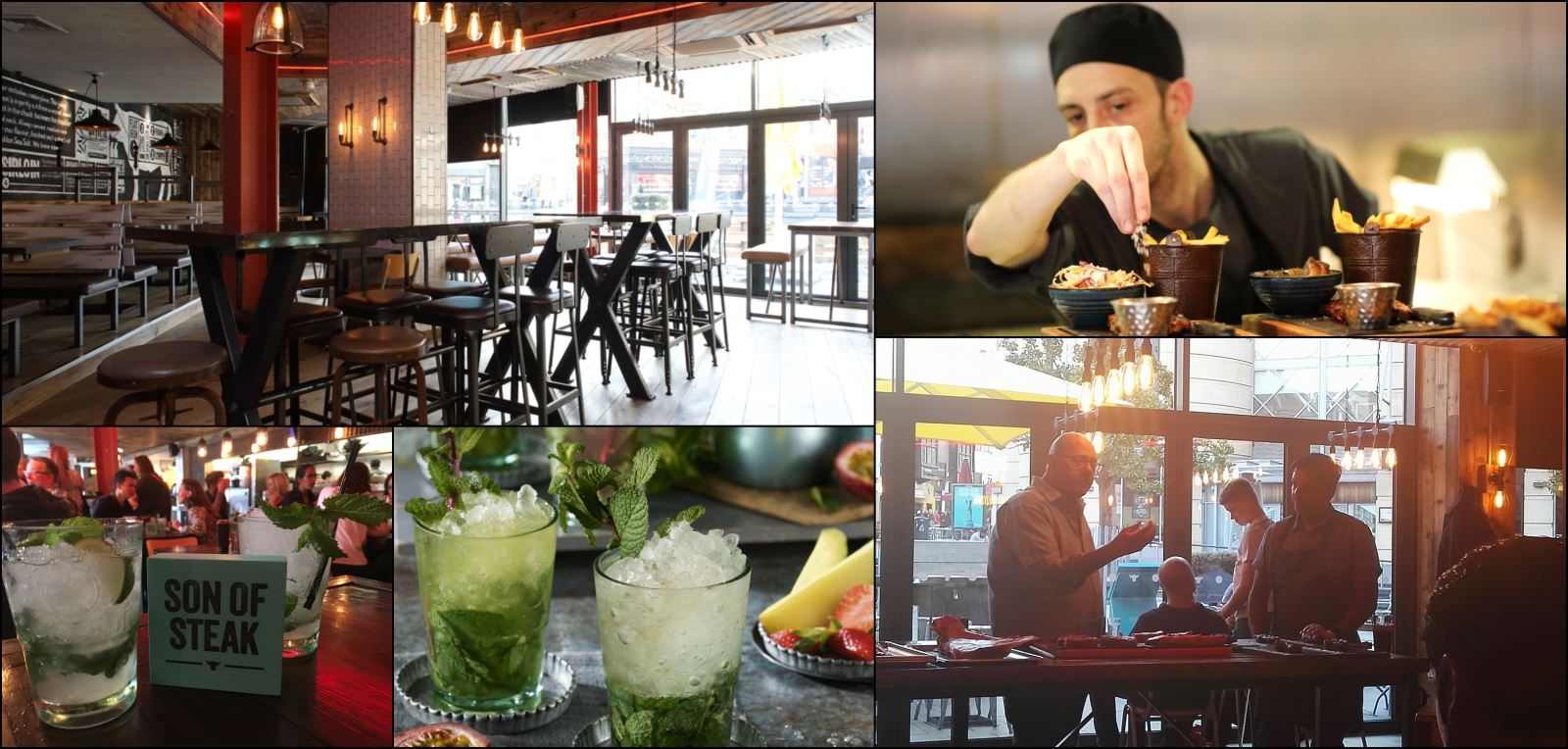 Son of Steak keeps flavour at the forefront of its menu, and we finish the evening with our host's tried and tested favourite, the Flat Iron steak. What makes Son of Steak's Flat Iron so special I hear you ask? Butter. Lots of it. This fan favourite goes through more charring, which means the fat disappears as it renders down. Not only that, but a generous basting of butter is layered on keep the meat tender during cooking. The Flat Iron at Son of Steak is cooked in a precision cooker that uses vapour, and, brace yourselves because we're about to get even more techy – the temperature is steadied at 58º where the meat is left to gently cook for 2 hours using vapour alone. And what a result it gives! We're left with a completely lean piece of meat with a soft and tender texture.
What's our summary of Trinity Square's fast and casual steakhouse? Home to a blooming good steak. Seared, meaty and budget friendly, try some of their options for yourselves.
Related
0 Comments