The pretty market town of Newark-on-Trent has a rich and riveting history, but on the brand-new Mis-Guided Tour by Professor Bryan you'll need your wits about you to decipher just what is part of the historical record and which fanciful titbits have been added to the tales by your enigmatic guide. Intrigued by such an unusual concept and always happy to spend a day exploring Newark, we hot-footed it over to find out if we could spot fact from fiction on a special preview of this alternative walking tour.
We hopped on a train from the city one sunny Saturday morning and 30 minutes later found ourselves at our first destination of the day, Carriages Café, which is conveniently located right on the platform of Newark Caste Station. The grade II listed building has been restored into a light and airy cafe and bar, full of quirky artworks and decorative nods to the golden age of steam. With Ella Fitzgerald playing softly in the background as we sipped a perfectly made flat white, we indulged in a little people watching through the elegant sash windows and wondered what to expect from a tour which unashamedly shuns facts and evidence.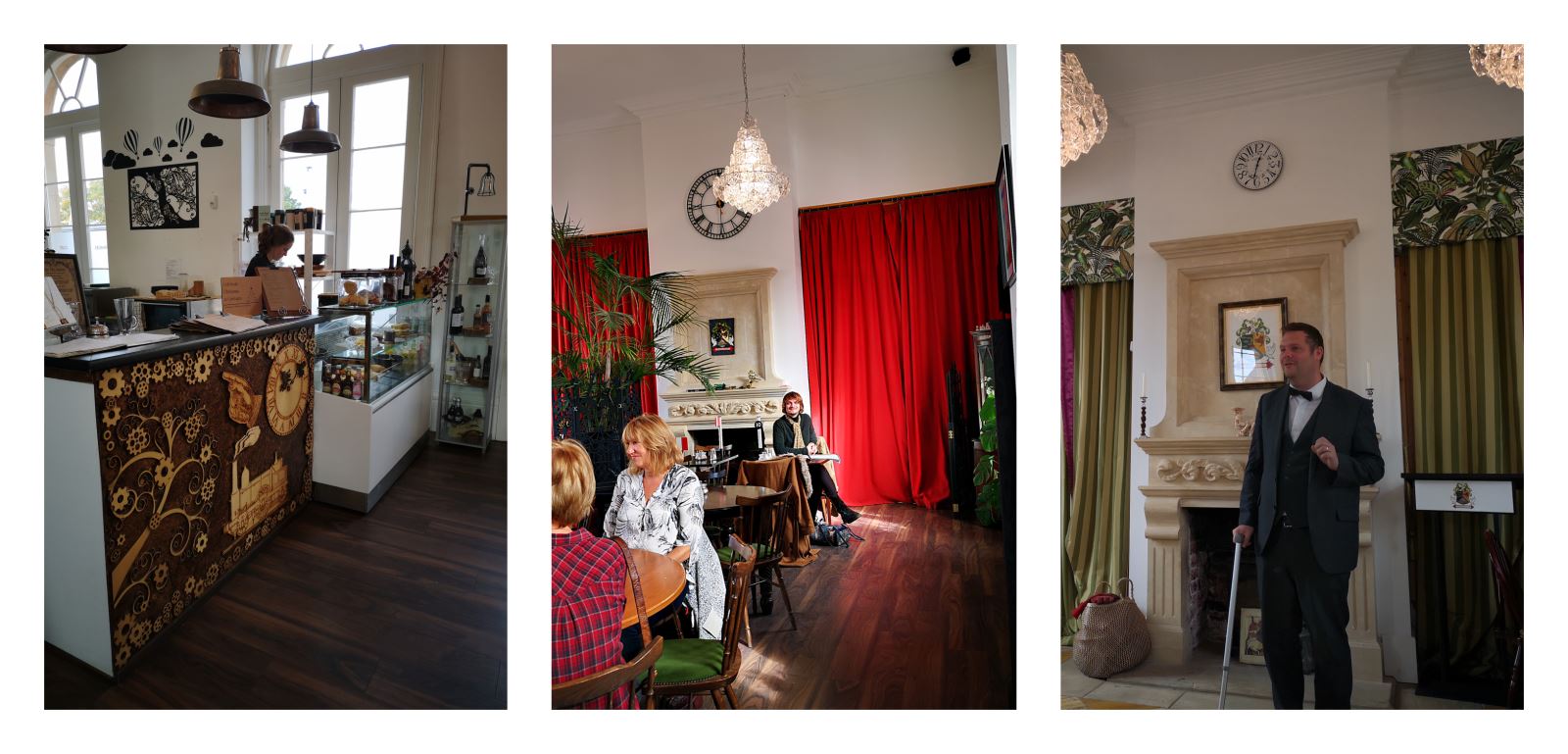 At the appointed hour we're led, in fittingly dramatic style, behind a sweeping red curtain into another exquisitely decorated function room where our guide awaits. The professor has an air of eccentricity as he introduces himself and the tour, explaining with mischievous wit that he has solved the problem of history. The solution, it transpires, is to ignore quite a lot of it in order to provide, as the poster for the tour declares, "complete - minus quite a lot of it - history of Newark". Instead, we will be presented with a 'Match of the Day' style round-up of the highlights, greatest hits and best bits of its rich history, firmly rooted in the adage - never let facts get in the way of a good story.
We set off and soon find ourselves on the banks of the River Trent, with the romantic ruins of the civil-war besieged castle still standing proud across the water, as our guide's quirky sense of humour becomes increasingly apparent. The whole tour chuckles out loud at his anecdotes as we explore the town amid a flurry of historical facts, somewhat spurious suggestions and utter fibs - the intermingling of which adding a level of intrigue we never knew we was missing from more conventional tours.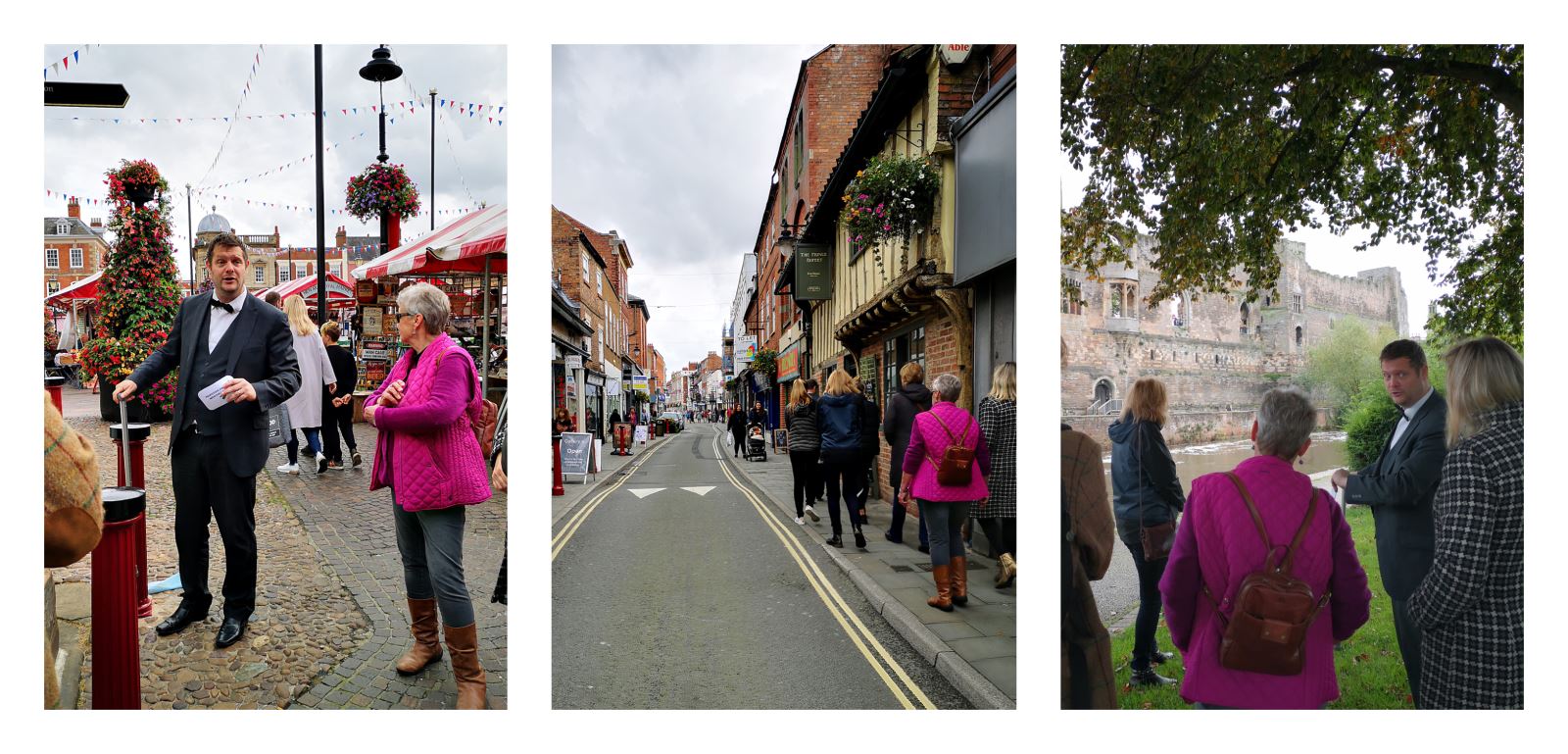 We proceed past cute cafes and charming independent emporiums, making mental notes to return to recommended places of interest along the way, pausing intermittently as the professor points out curiosities you might otherwise have walked past without a second thought. Along with lessons in history from our unreliable narrator, we gather hints at this mysterious character's background, adding yet more intrigue to an enjoyable stroll around a charmingly quaint yet vibrant town. The market place bustles as we congregate around an undeniably historic post, laughing as we wonder whether the tale we are being told could possibly be true, or more specifically, just how much of the tale is true and which elements are more creative embellishments.

Our tour continues past the National Civil War Centre and the historic Palace Theatre before concluding at grand St Mary Magdalene Church with a tale I was confident I knew to be true, bringing a momentary sense of smug satisfaction. Shortly thereafter, however, a seed of doubt began to form - had I really heard that before, and if so did that necessarily make it true? Perhaps I'd heard a similar story but in relation to somewhere else entirely. In an age of fake news where opinion is valued as much as evidence, perhaps we could do with exercising our critical thinking skills a little more regularly.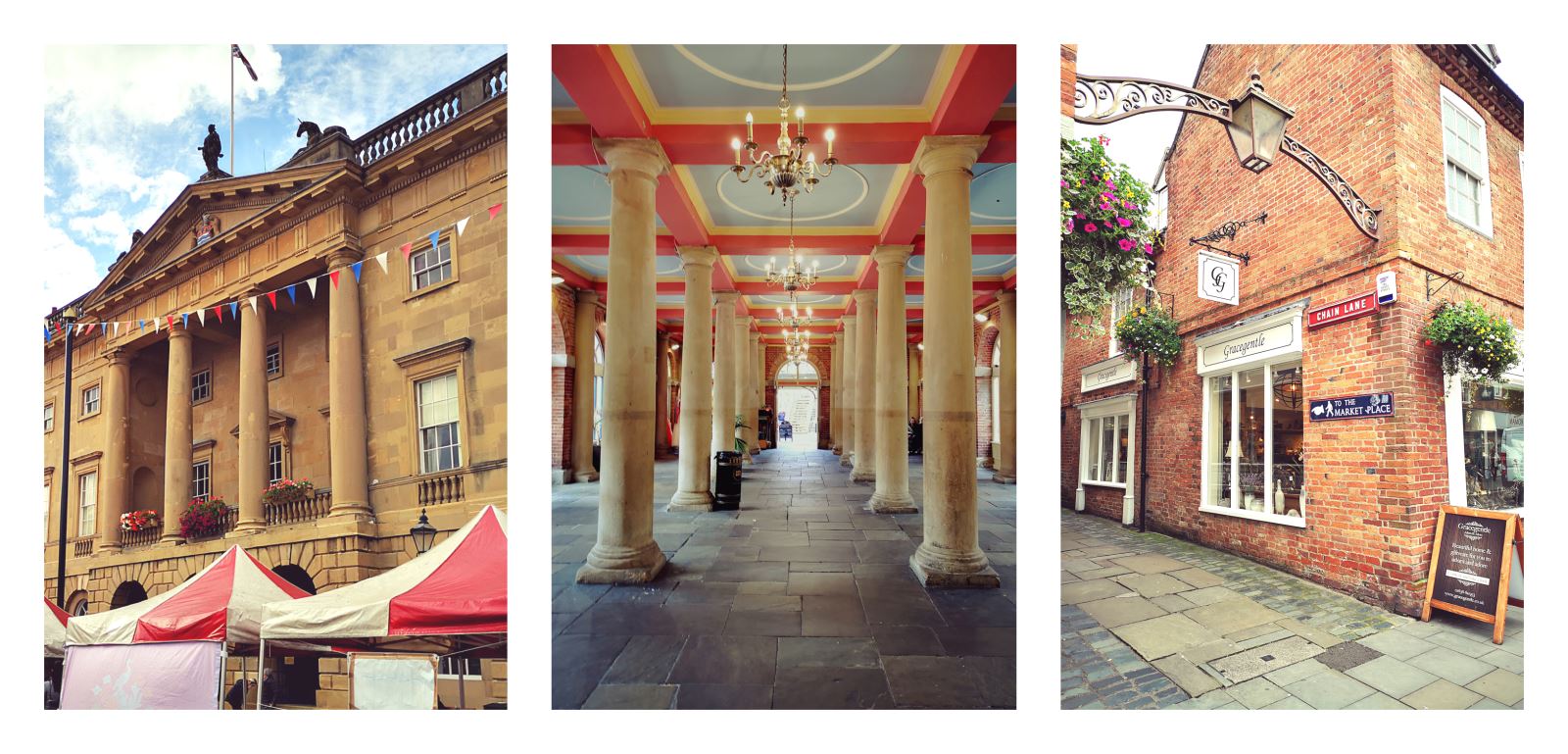 Were we able to spot the fact from fiction? Not entirely, but the tour was an undoubtedly enjoyable and undeniably amusing way to explore a wonderful town. Whether you really can tell a genuine Tudor building from later built imposters by the smaller brick size is something I will no doubt question whenever passing by such a building for the rest of my days. I know what you're thinking, but it turns out it's surprisingly difficult to Google if you're looking for a quick answer and not a complete history of the architectural quirks and styles of different eras. Perhaps I too am more inclined to his-story over history and good stories over dry facts, besides, a touch of mystery is a sure-fire way to make things more interesting.

The first Professor Bryan's Mis-Guided Tours of Newark will run on Saturday 19 October & Saturday 2 November, with more dates to be announced, and include a complimentary tea or coffee along with breakfast roll or cake from Carriages Café. The tour was co-authored by Robbie Taylor (writer and poet) and Steve Cawte (writer, poet and actor) who led the tour as the eccentric and hilarious Professor Byran. You can support the Mis-Guided Tours of Newark by donating to their crowdfunding project in exchange for some great rewards, including discounted tickets for the tour.
---
This blog was written by Claire Jones, Marketing Assistant at Visit Nottinghamshire.
Related
0 Comments