Visit Notts can't help but take our hats off to the seventh Duchess of Bedford, who is believed to be the reason that it is now socially acceptable to consume loads of sugary sweet cakes and scones laden with jam and cream in the middle of the day. We're talking, of course, about that most quintessential of British institutions, afternoon tea.
Contrary to what Downton Abbey fans across the pond might think, this is not something that average British people indulge in every day (much as we'd like to). It is, however, a luxurious occasional treat that's increasing in popularity. It's available at a number of venues across Nottinghamshire, each putting their unique spin on the concept.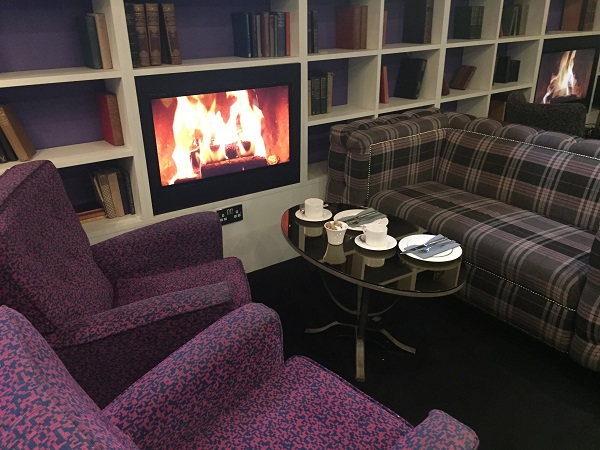 Visit Notts headed to the boutique St James Hotel to try out their version. Just beyond the hustle and bustle of Old Market Square and next to the historic Nottingham Castle, it's ideally located for a peaceful post-shopping rest break without straying too far out of the city centre.
The No/6 Bar and Restaurant, much like the rest of the hotel, is contemporary and elegant, striking a delicate balance between glamorous and cosy. With its attractive glass atrium roof, mulberry and mauve soft furnishings and something of an Art Deco feel, it's a pretty Instagrammable venue by all accounts.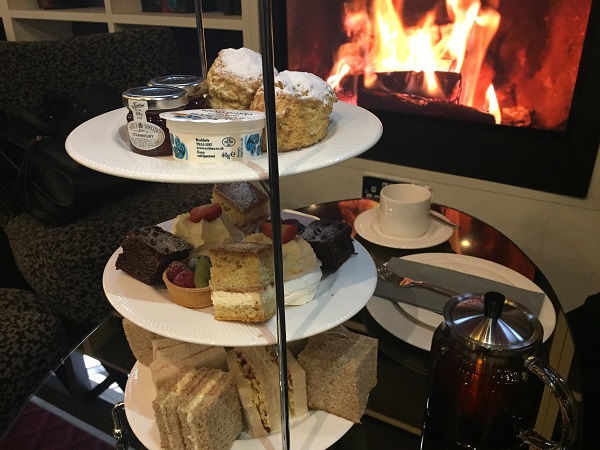 We curl up on comfy sofas beside a flickering TV screen log fire and leaf through a couple of books on the bookshelf. It's not long before our drinks arrive - strong, rich coffee and tea served in a stylish stainless steel and glass teapot – and soon after that our afternoon tea is brought out on a tiered stand.
Pleasingly, their chefs have opted for a thoroughly traditional approach with the sandwiches: the classic fillings include egg mayonnaise, ham and piccalilli, Cheddar and pickle and tuna mayonnaise with cucumber, on a mixture of soft granary and white bread with all of the crusts thoughtfully cut off.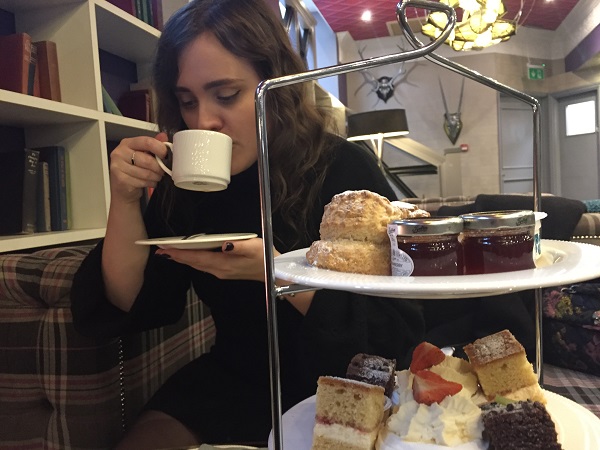 Sandwiches devoured, we start eyeing up the next tier - a delicate and dainty selection of cakes with a broad range of tastes and textures. We nibble on rich and velvety chocolate brownies, a light Victoria sponge and a crunchy meringue topped with a dollop of whipped cream and a strawberry. The star of the show is an exquisite fruit and custard pastry topped with raspberry, kiwi and blueberry.
We're pretty full by this point but somehow manage to make room for the final tier, that stalwart of afternoon tea: a fluffy, freshly baked scone served with Tiptree jam and a pot of luxurious clotted cream.
A fabulously indulgent treat, this would be the perfect lunch to celebrate a birthday, a girly weekend away, or just a great way to top off a spot of shopping. No doubt we'll be back for more soon!
Afternoon Tea at the St James Hotel costs £20 per person. A glass of Prosecco can be added for an additional £5, and a Children's Afternoon Tea is just £5 per child.
This blog was written by Sophie Milne, Communications Executive at Visit Nottinghamshire.
Related
0 Comments