As a student, my evenings usually contain a lot more nightclubs and a lot less poetry. But what better way to be introduced to the community than by award-winning poet and writer George Szirtes? I anticipated a two-hour collection of serious readings from one person where we would passively listen, but I couldn't have been more wrong. Not only did we have the opportunity to hear from local poet Lauren Foster who shared from a collection of poems about her family - delivering anecdotes that had us sometimes laughing and sometimes grimacing - but the evening was scattered with open mic opportunities too. There was also access to a bar and the audience were encouraged to mingle with each other.
I was surprised when members of the audience began to get out their own notebooks and go up on stage to share a poem or two. This gave us the opportunity to hear from a diverse range of poets of all ages and styles. We heard about everything from the process of discovering poetry in Gail Webb's poem 'the Stowaway Poet', to an unconventional perspective on the seasons in Rob Miller's poem 'Autumn'. We even had a poem read to the beat of a maraca.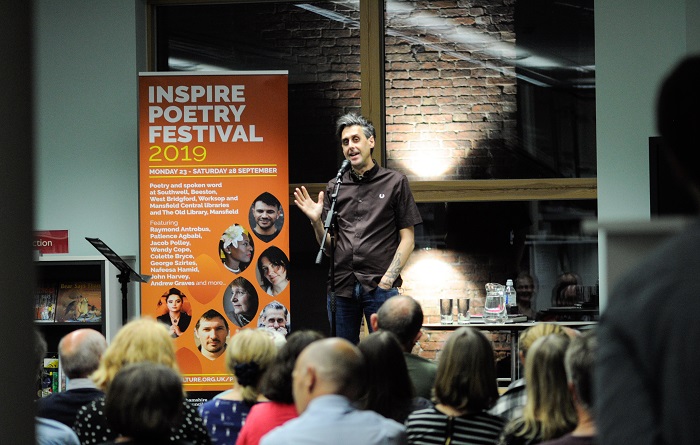 It was lovely to see how those who had never spoken before were greeted with the same support as the regulars. I can't imagine the courage it takes to share deeply personal pieces in front of an audience, but the atmosphere was one of friendship and encouragement.
When George Szirtes took the microphone, we were all excited. Lydia, the host-meets-compere for the evening, introduced the eye-opening number of awards he has won, including the Man Booker Prize and the T.S. Eliot Prize. Not only is he clearly a very accomplished writer but he is a beautiful speaker; Lydia noted that he could read from the yellow pages and we'd be captivated. The first poem he read was 'L'esprit de l'escalier', a poem about people reflecting on things that they wish that they had said. As with all of his poems and readings during the evening, he began by laying out a brief context. This was particularly helpful for those of us who haven't heard a lot of poetry.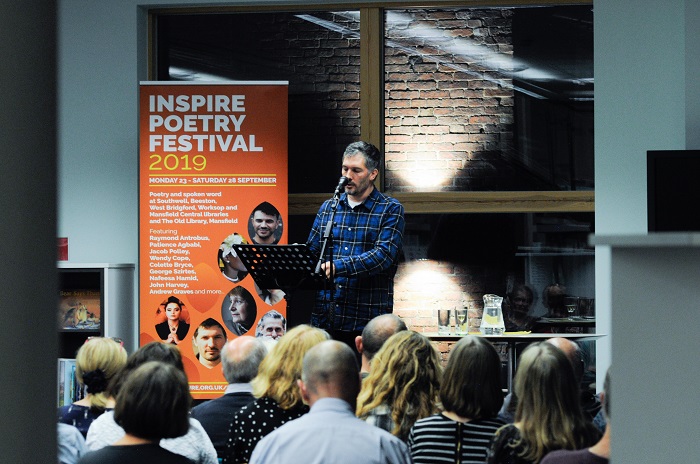 Szirtes also went on to read from his new book 'The Photographer at Sixteen', a memoir about his mother's life. It was fascinating that such an interesting man, a refugee himself, would have such an interesting mother. He told the heart-breaking stories of his mother's life, including her time in concentration camps as a Jew in Hungary. This was done with a mixture of readings and conversational anecdotes with the aid of pictures.
I expected that such an accomplished writer would be whisked away and nowhere to be seen during the interval, but no - he was openly chatting to many of the audience members (many budding poets themselves). This was testament to the friendliness and politeness that he's known for.
The whole evening was unlike anything I had done before. My first poetry evening gave me a glimpse into the enormously welcoming and friendly Nottinghamshire poetry community, and one that is very unlikely to be the last.
This blog was written by guest writer for Visit Nottinghamshire, Emily Dormer.
Related
0 Comments