On Saturday 27th of October - right at the heart of spooky season - Visit Notts headed to the National Ice Centre to see if we could survive their Halloween Club Party.
I have to say, ice skating is not my forté. I find the idea of gliding along some frozen water with literal knives on my feet a tad unnatural. However, the promise of creepy costumes, monster mash music and free face painting reeled me in.
The first thing I noticed as I shuffled onto the ice - firmly grasping my friend's hand - was that the disco lighting could rival any student night in the city. With help from the club classics being played, I managed to slowly (ok, very slowly!) skate my way around the rink. Whoever came up with the idea of a barrier to cling to was a genius!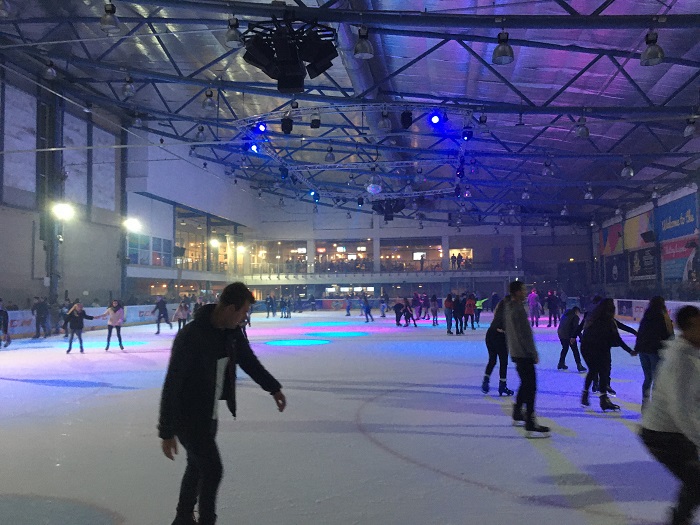 The other spooky skaters didn't disappoint on the costumer front! There were kids dressed as little ghosts, pumpkins and skeletons. And it was heart-warming to see the adults getting involved with devil horns perched on their heads and fake blood glistening ominously by the light of the disco ball.
Of course, the kids didn't transform themselves into horrible monsters unassisted. The National Ice Centre provided free face-painting, which seemed to be going down a treat (rather than a trick!). The staff were warm and helpful, which is exactly what you need in a place as chilly as this!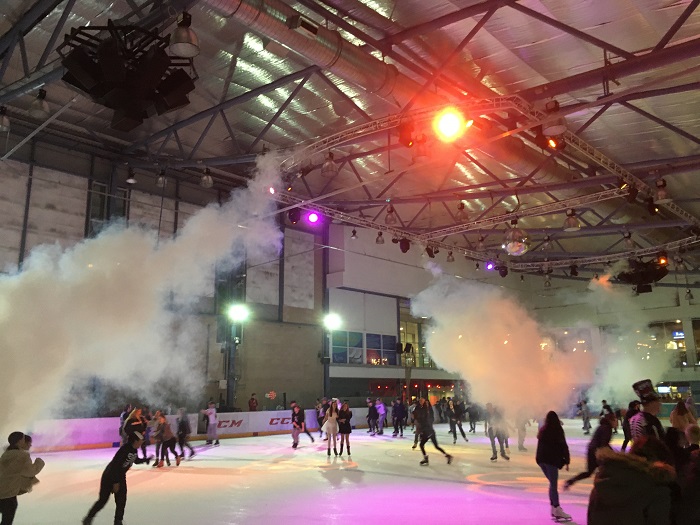 The rink isn't always decked out in cobwebs and mist though. It's a treasured hotspot in a city mad for everything ice! On the night of the Halloween Club party, the Nottingham Panthers were playing over at the Motorpoint Arena. If you have a budding panther on your hands or if you fancy trying it out yourself, the National Ice Centre seems like a great child-friendly place to get lessons and to have fun while doing it.
To warm us up after a few shaky laps, we headed to the aptly named café, Subzero. Food at places like ice rinks or bowling alleys can be a little bland but I was surprised by the selection of impressive snacks: hot dogs (with added chilli con carne if you want to really treat yourself), burgers, southern fried chicken, paninis and jacket potatoes, and all at frighteningly reasonable prices. Plus, it looked like a great place for parents to keep an eye on their kids to make sure they don't knock any poor souls over (Disclaimer: this absolutely did not happen to me. That would be very embarrassing.)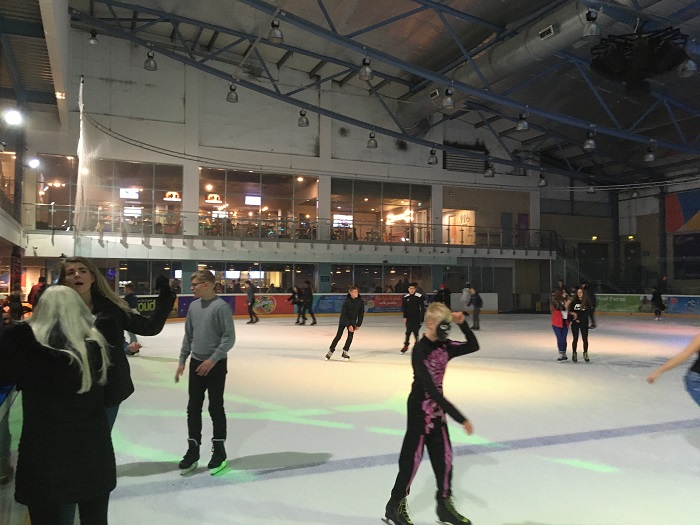 There are lockers provided for your belongings and, if you forgot to pack some gloves and hats to keep the chill off, there's a little shop in the shoe storage area where you can pick up your essentials. Numb fingers shouldn't hold anyone back from becoming a world-class figure skater!
The location of the National Ice Centre meant it wasn't a hassle to get to at all. With Nottingham Bowl just round the corner and the culinary delights of the Lace Market a short walk away, I can see a Friday or Saturday club night at the National Ice Centre as becoming the headliner of any future days out. I didn't break any speed records, but I did have a lovely evening!
This blog was written by guest writer for Visit Nottinghamshire, Lauren Pinkney.
Related
0 Comments