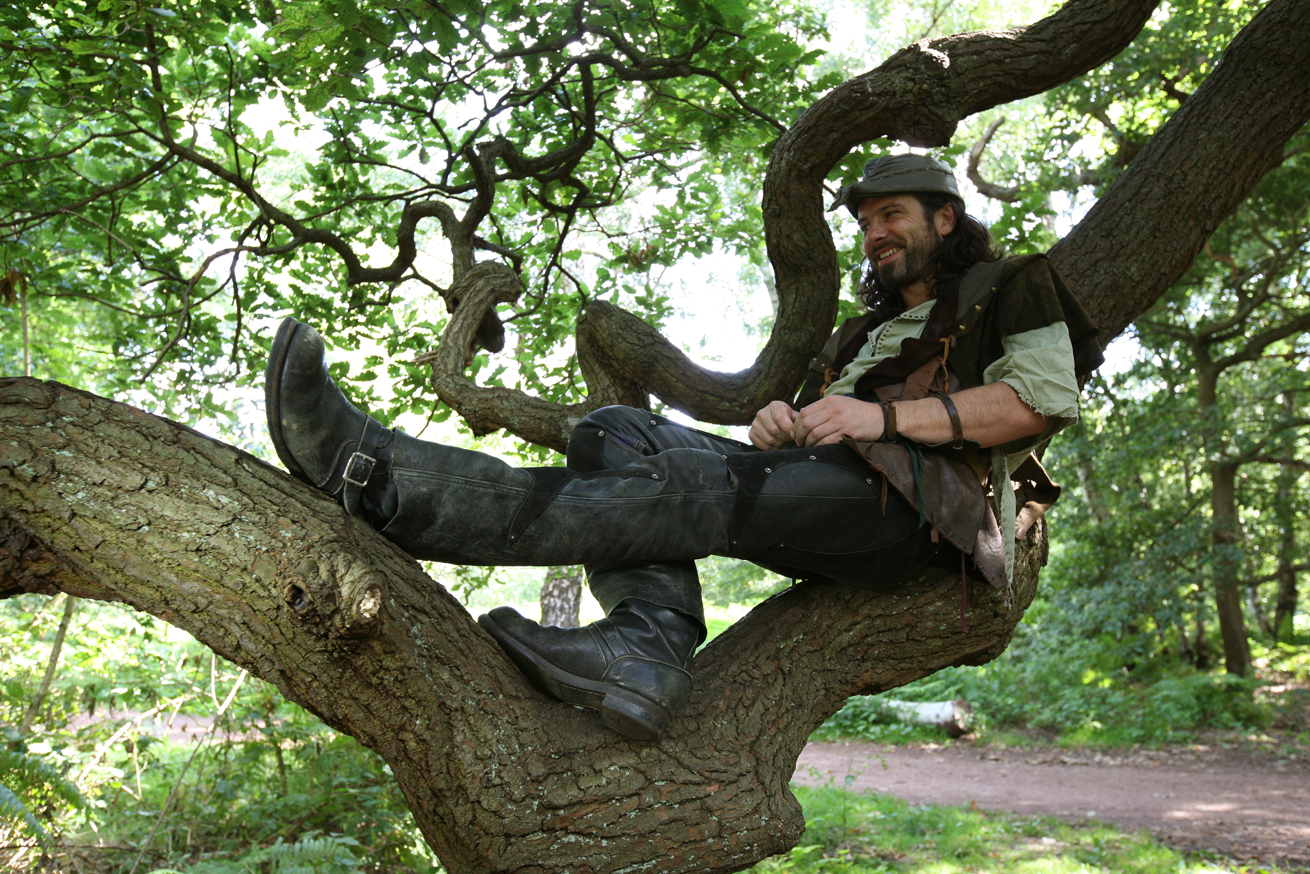 It's English Tourism Week and as we're slowly going back to normality we would like to give you a warm welcome back to our fair county! We're excited to tell you all about the things that make Nottinghamshire such a great place to visit, and the things that make us unique. So naturally, where better to start than with our outlaw hero, Robin Hood?
No one knows quite how far back in history the legendary tales started, or who the very first Robin Hood was, but we do know that the ballads of this loveable rogue first appeared in manuscript towards the end of the 1400s. Originally, they were six tales, all written in simple four-line rhyme. They tell stories of Robin's tricks against the Sheriff of Nottingham, his friendship with the ever-loyal Little John, testing the honesty of travellers to see if they were worthy of his help, his trusted band of Merry Men, and more.
Fast forward several hundred years and we've now many film and television adaptations (some better than others but we'll leave that there!), a world-renowned, much-loved hero and plenty of pretty awesome things to do in Nottingham to enjoy an authentic Robin Hood experience.
If you're looking for some ideas and inspiration for a future holiday to Nottinghamshire as soon as it's safe to do so, simply check out our fabulous two-day Robin Hood itinerary, which will see you galivant across the city and county just as Robin did, experiencing the delights of Sherwood Forest, learning archery and visiting the awesome Robin Hood statue, just by Nottingham Castle. There is however something, or should we say someone, that we'd like to draw your attention to today, during English Tourism Week; the ever-popular Robin Hood Town Tour.
A tour of the city led by our favourite outlaw is definitely something you'll want to experience in the future. Join multi-award-winning tour guide Ezekial Bone, as Robin Hood, for this fantastically entertaining and super informative tour of Nottingham city. Follow a trail of historical facts, visit places associated with our legendary hero, and discover how simple ballads over 700 years old grew into one of the greatest stories ever told. You will also see the city's key sites of interest and learn about its past, present and future. Robin will also point out the best places to eat, drink and make merry so you can make the most of your stay.
Want a taste of the Robin Hood Town Tour without leaving the comfort of your own home? Join Robin Hood on a virtual tour of the city by checking out our Walks With Robin videos here.
It's never too soon to start making plans to visit Nottinghamshire, the stomping ground of our mysterious hooded hero. Whether you explore the city or head out into the county and deep into Sherwood Forest, one thing is for sure – Robin Hood will live on in your heart and mind long after your visit.
Related
0 Comments