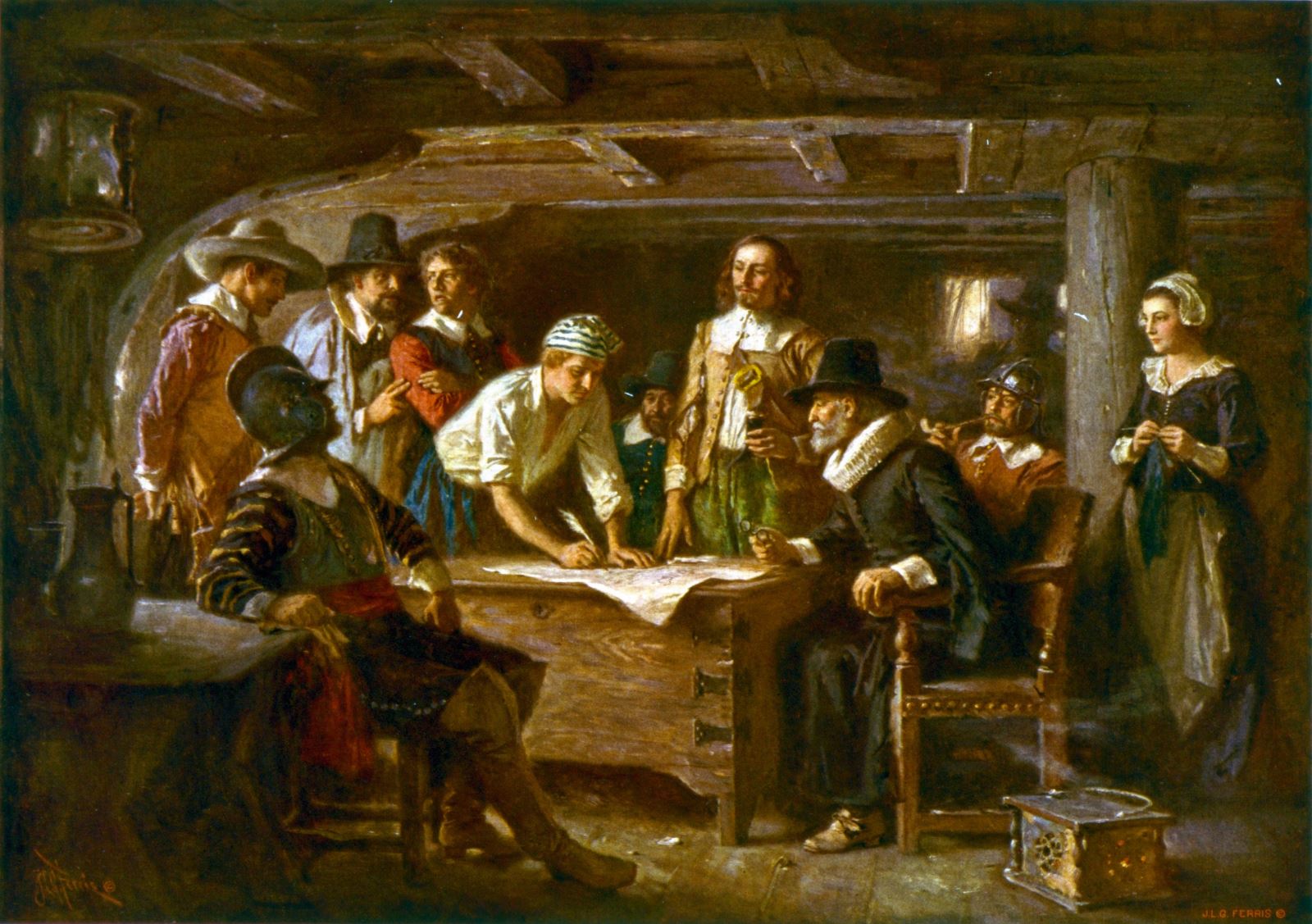 2020 marks 400 years since the Mayflower set sail on its perilous journey across the Atlantic to the New World. This remarkable tale, and what happened next, is renowned worldwide, but not many can say exactly what the Mayflower Pilgrims' connection to Nottinghamshire is and how it all began. From a modest group of radical religious thinkers in the North Nottinghamshire countryside, to one of the most diverse and powerful nations today, today in our English Tourism Week celebration of Nottinghamshire's unique hertiage we're commemorating the story of the Mayflower Pilgrims.
So, what happened and why did the Mayflower Pilgrims leave England?
Nottinghamshire's rebel spirit runs deep throughout our history. From the medieval tales of Robin Hood to modern rockers Sleaford Mods, our renegade thinkers have challenged the establishment and disrupted tradition. Few, however, have made as great a wave as the Mayflower Pilgrims, whose determination to worship freely led to the birth of a nation. But how did all of this come about?
The Reformation

It all started in the early to mid-15th century, when England was going through religious uncertainty and major changes. Henry VIII initiated the historic act of breaking away from Rome and the Roman Catholic Church and a series of acts of Parliament were passed between 1532 and 1534 - among them the 1534 Act of Supremacy, which declared that Henry VIII was to become head of the new Church in England. It's hard to believe that such a momentous religious shift started from Henry VIII failing to obtain a divorce from the Pope. After the 1534 Act of Supremacy was passed, Henry VIII granted himself a divorce from his first wife Catherine of Aragon and the new Church of England was formed. Henry was now not only the head of state but the head of church as well. Henry's actions caused the Pope to expel him, and the reformation of the English churches had begun.
Protestants, Puritans, Sepratisits and Secret Meetings

While Protestant ideas took hold throughout much of the country, over time dissatisfaction with the new Church of England grew and this form of Christianity began to cause rifts in both the clergy and its followers. Factions arose upholding conflicting beliefs about how Church doctrine should be followed. Puritans believed the Church of England needed further reformation to purify itself of tired religious practices and deep-seated corruption associated with the Roman Catholic Church. In villages around north Nottinghamshire, Lincolnshire and South Yorkshire, small groups of Separatists had more radical ideas and began practicing their worship independently.
The Separatists believed that it was impossible to change Roman Catholic Church for the better and therefore the only way for the new church was to break away completely from all old practices and doctrine. While other Puritan groups maintained some of their links with the Church of England, the Separatists followed their own style of worship, which was not approved by the king and therefore made them the enemies of the Crown.
After years of increasingly widespread persecution, the situation escalated in 1604 when the King and his bishops set out new legislation that enforced conformity throughout the Church. Separatist ministers were stripped of their positions, while their followers were confronted with suspicion, threats of imprisonment and hefty fines. Among these clergymen were Richard Clifton, John Robinson and John Smyth. Along with William Bradford and William Brewster, they were the principle players in the story of the Mayflower Pilgrims.
Forced to worship in secret, clandestine meetings were held in two key locations within the area now known as Mayflower Country. In the north Nottinghamshire village of Scrooby, a quaint English manor house owned by William Brewster became a secret centre for the Separatists, while 13 miles away in Lincolnshire another congregation met in the grand Gainsborough Old Hall.
Setting Sail

As their struggles increased, arrangements were made to leave for the nearby shores of Holland, but this dangerous task was met with setbacks and betrayal. It was not until 1608 that the Separatists finally settled in Holland, where they would stay for 12 years. Still they were outsiders; with a language barrier making skilled work hard to find, and the Dutch way of life becoming normal to their children. By 1620 it was time to move on once again, and so the next chapter in the Mayflower story began.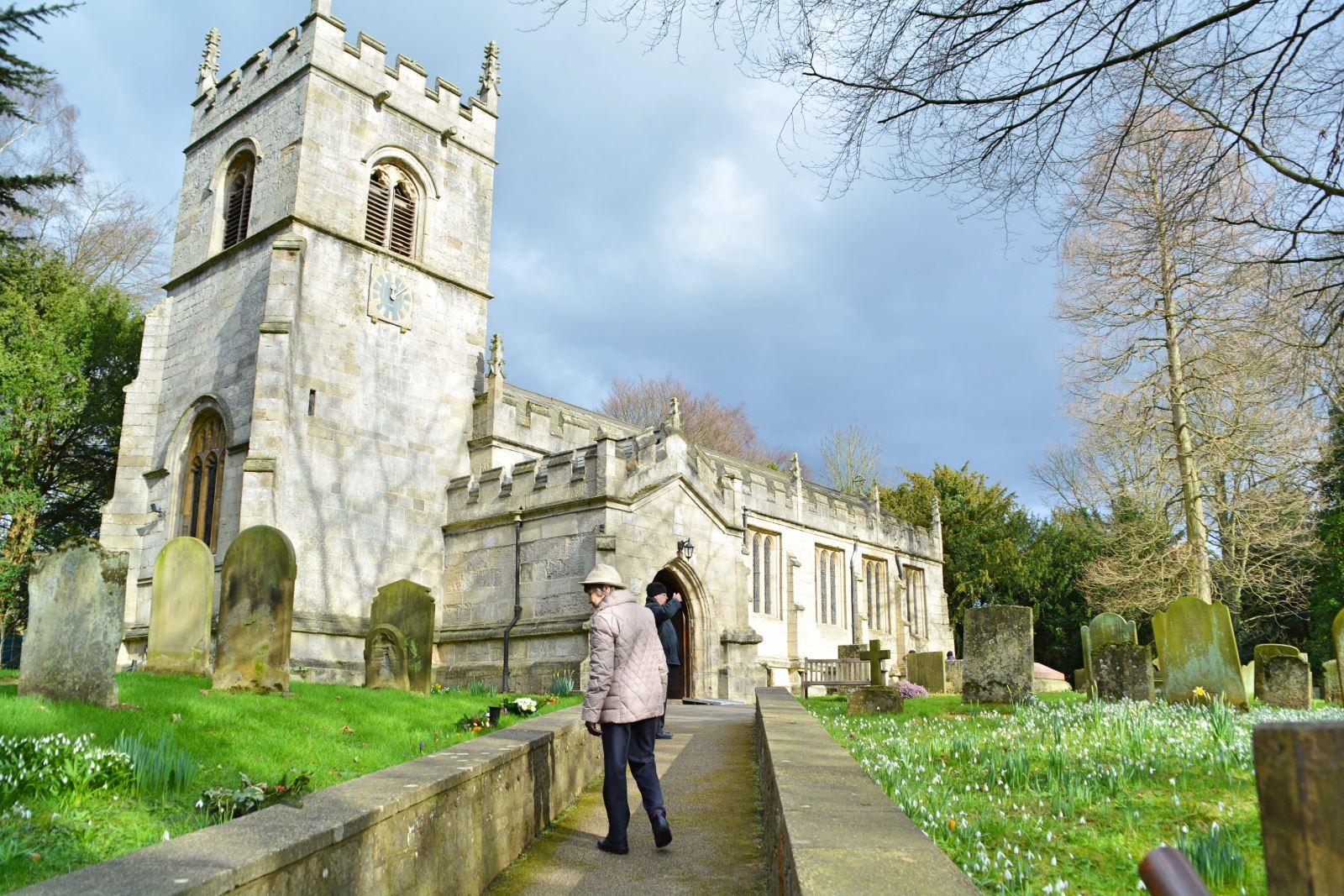 Babworth Church, photo credit: Credit Sally Outram
The Mayflower Legacy

According to the General Society of Mayflower Descendants, there are approximately 35 million people worldwide who can trace their ancestry back to Mayflower passengers. Even celebrities, including Clint Eastwood, Marilyn Monroe, and Dick Van Dyke, are believed to be long lost relations to those 102 brave voyagers.
Perhaps you have discovered your own pilgrim roots, or maybe this fascinating piece of history has simply piqued your interest - either way, there is much to see and do in Nottinghamshire to learn more.
Sites of Special Significance in Mayflower Country
Nottinghamshire is located in the heart of the Mayflower Country, which includes two other English counties - Lincolnshire and South Yorkshire. Some of the main people behind the Mayflower journey originated in Nottinghamshire. The future leaders of the Plymouth Colony and signatories of the Mayflower Compact, William Brewster and William Bradford lived, worked and worshipped in the villages and towns of Nottinghamshire.
Babworth Church is closely connected with the origins of religious separatism. This is where Richard Clifton was a minister from 1586 until 1605 and where items, including a silver chalice and Geneva bible with annotations from 1603 have been found.
St. Wilfrid's Church​​​​​​

St. Wilfrid's Church in Scrooby. It is likely that William Brewster was baptised and married there. Visitors can sit in the original wooden pews. Brewster who was one of the leaders of the New World had long been attracted by Separatism and was fined for nonattendance at St. Wilfrid's Church. William Brewster lived in the nearby Scrooby Manor where the Scrooby Separatist congregation met in secret. It's now a private property, and unfortunately is not accessible to the public, but if you decide to go on a private tour with the Mayflower Maid (one of the local tour guides) on a Mayflower Pilgrim Tour, you will be allowed to access its grounds. For those of you visiting without a tour guide there is a viewpoint on Station Road. Please do not access the grounds of Scrooby Manor without a guide.
Gainsborough Old Hall

A fine example of a large timber framed medieval manor house, the Hall was home to the Hickman family, William Hickman and his mother Rose, who were sympathetic to the Separatist movement and allowed regular secret meetings to be held here. Both William and Rose were Puritans and were unhappy within the Church of England. For them the Church of England was still too Catholic in practice and as Puritans they wished to reform the church from within. The Hall was a safe haven for many famous Separatists throughout the years.
All Saints Church, Gainsborough

John Smyth, who was a minister and a defender of the principle of religious liberty, preached there before fleeing to Amsterdam along with non-conformist Thomas Helwys who was raised in Nottingham and with whom he created the Baptist denomination. Robinson was the 'Pastor of the Pilgrims' and led them in Leiden - Holland.
---
Mayflower 400 artist, Rachel Carter, has been tracing her Nottinghamshire ancestry while working on a new art commissions inspired by the Mayflower story. She has explored this idea in recent adventures, crossing the Atlantic by boat and in artist residencies at Harvard's Peabody Museum & the Pilgrim Monument and Museum in Provincetown USA.

The 'Family Tree' created for the exhibition using knotted macramé patterns stitched onto fabric is shown alongside family stories from the Mayflower travellers, and Rachel's Nottinghamshire ancestry. This exhibition would have been on display in Library Galleries throughout Nottinghamshire but in now avilable to view virtually. Rachel Carter has also created a serise of online Macrame tutorials which you can try out at home.
---

Planning a Future Visit to Mayflower Country
If you're looking to explore the origins of the Separatists and walk in the footsteps of the Mayflower Pilgrims there are lots of places to visit in Nottinghamshire on your visit to Mayflower Country. Discover the roots of Mayflower Pilgrims by starting your journey in the town of Retford. Visit the Bassetlaw Museum and Pilgrim Gallery and the Retford Hub which is the home of the Mayflower Pilgrim Visitor Centre. The Centre has children's trails, quizzes, dressing-up and more. Local guides can bring history to life and answer your questions. We recommend Pilgrims & Prophets Christian Heritage Tours and Brackenbury's Britain, who can individually design your tour to suit your needs.

Related
0 Comments