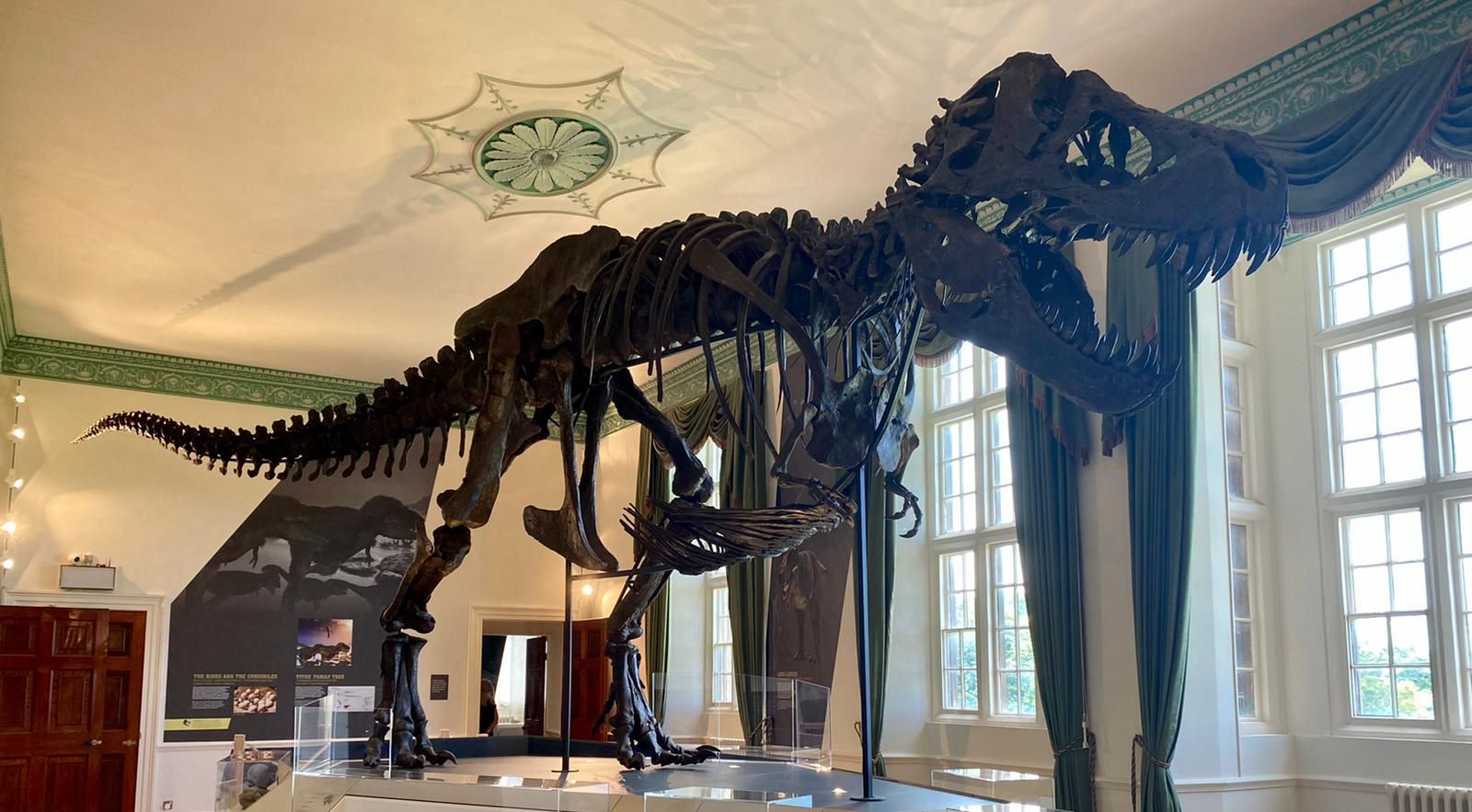 If you're familiar with Nottingham's Wollaton Hall, you'll know it has quite the legacy for hosting ground-breaking dinosaur themed events and experiences.
After the roaring success of the world exclusive Dinosaurs of China exhibition, which featured fossils and specimens never before seen outside of Asia to the Jurassic Kingdom event which saw the grounds brought to life with life-sized animatronic replicas, it's definitely the place to be for budding palaeontologists.
But now in 2021, get ready for a brand-new exhibition with real teeth… Titus: T-rex is King.
This once-in-a-lifetime, has-to-be-seen-to-be-believed exhibition brings Nottingham the first real Tyrannosaurus rex to be displayed in England for over a century. For the vast majority of people, this will be the one chance they get to get up close and personal with this massive creature, the king of kings, the most terrifying and legendary sauropod of them all.
Housed in the Natural History Museum, this majestic beast takes up the entirety of one of Wollaton Hall's largest rooms. This awe-inspiring, 66-million-year-old T-rex skeleton is as tall as a house and as long as a bus, and its massive jaws could easily fit a whole person inside (not that you'd want to!). Gazing up at him today, you can only imagine how his prey must have felt when coming eye-to-eye with this gigantic predator and catching a glimpse of those glistening fangs, a row of razor-sharp swords in his mouth.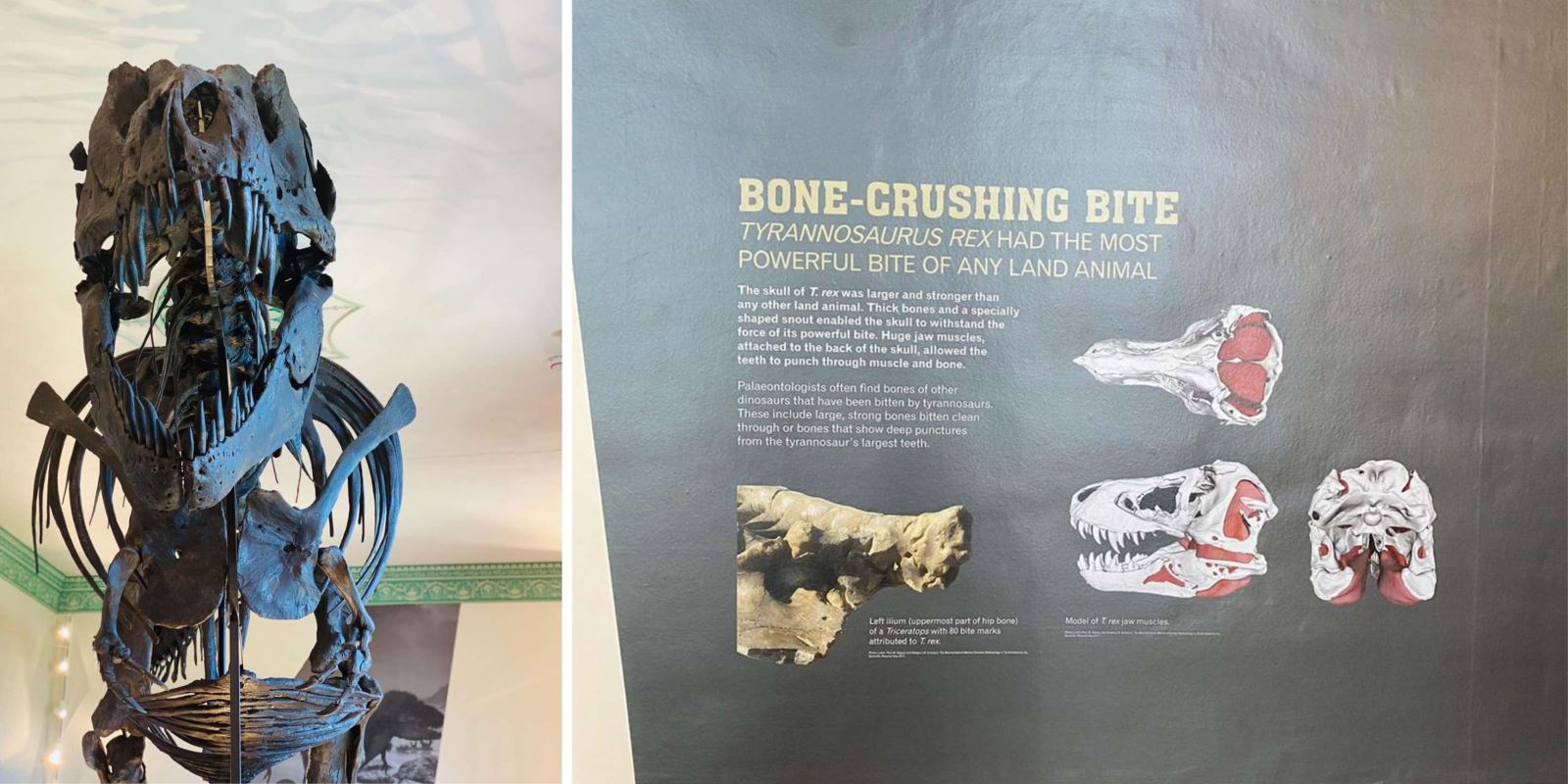 The 4000 sq ft exhibition also includes a series of digital and interactive virtual media displays that tell his fascinating tale, immersing you in his extraordinary journey from discovery in the Montana Badlands in the USA, excavation, curation, examination, rebuild and final rebuild. Delve deep into the myths and legends surrounding this iconic dinosaur, disentangling fact from fiction, and understand why he has captured the hearts and imaginations of people all around the world ever since his bones were first uncovered.
The immersive digital experiences bring to life the prehistoric world that Titus inhabited, letting you decide for yourself whether he was covered in scales, feathers or both, and even get the chance to design your very own dinosaur. You'll look closely at his make-up of muscle and tissue, with 3D scans of his air-filled bones to examine and handle, and take a closer look at some of his most fascinating features, from his crushing bite and powerful limbs to – as if he wasn't already a fearsome enough foe – his incredible eyesight and keen sense of smell. Not a creature you'd want to come up against on a dark night, that's for sure! We certainly wouldn't fancy our chances.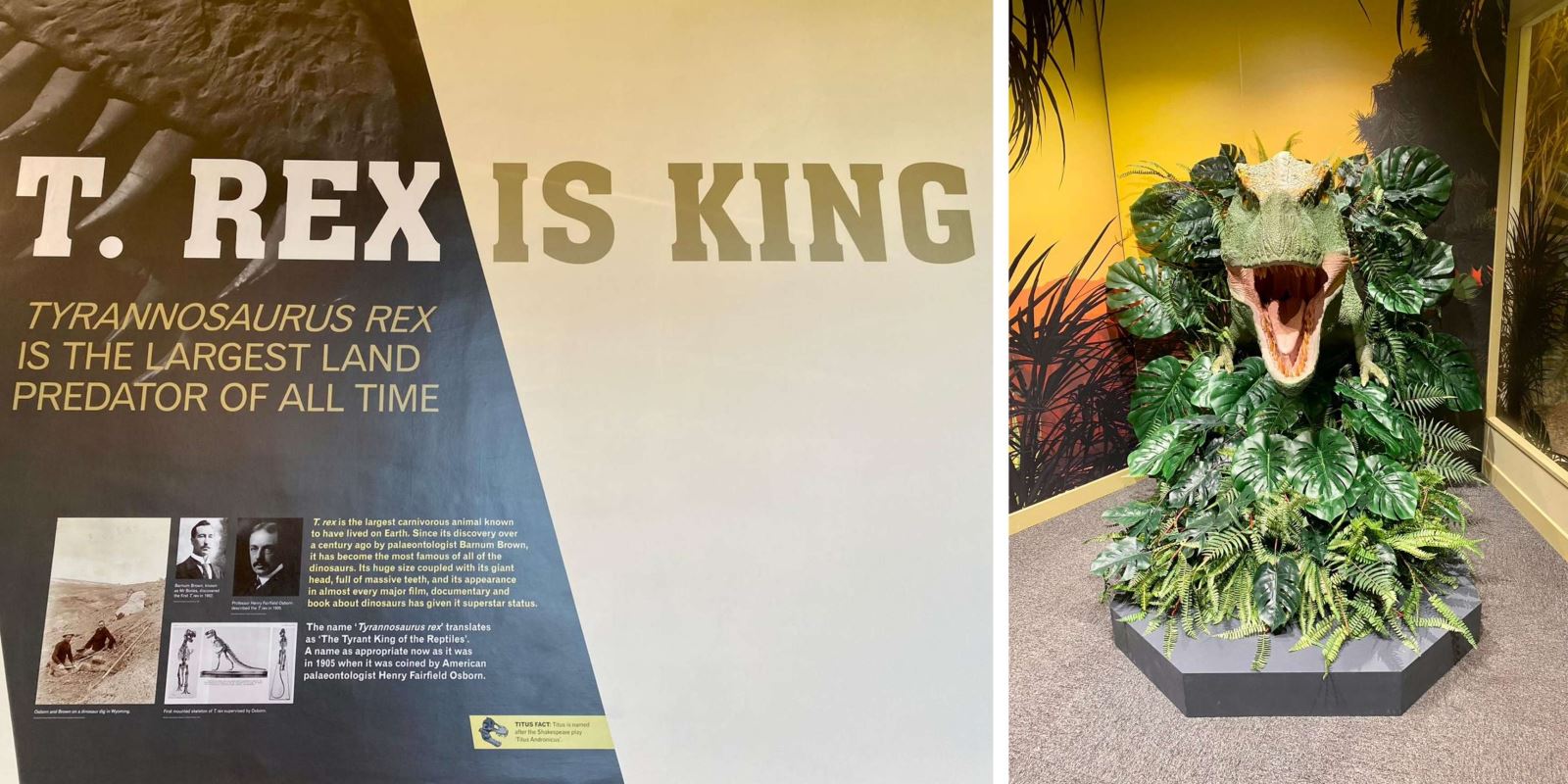 This exhibition is an unmissable experience for all ages, from dino-mad little ones to curious grown-ups. Let's face it, dinosaurs are intriguing creatures whether you're eight or eighty – and this one is the most extraordinary of them all.
Tickets are now on sale for the unmissable Titus: T-rex is King exhibition. Book now and don't miss this once-in-a-lifetime experience!
---
This blog was written by Sophie Milne at Visit Nottinghamshire.
Related
4 Comments