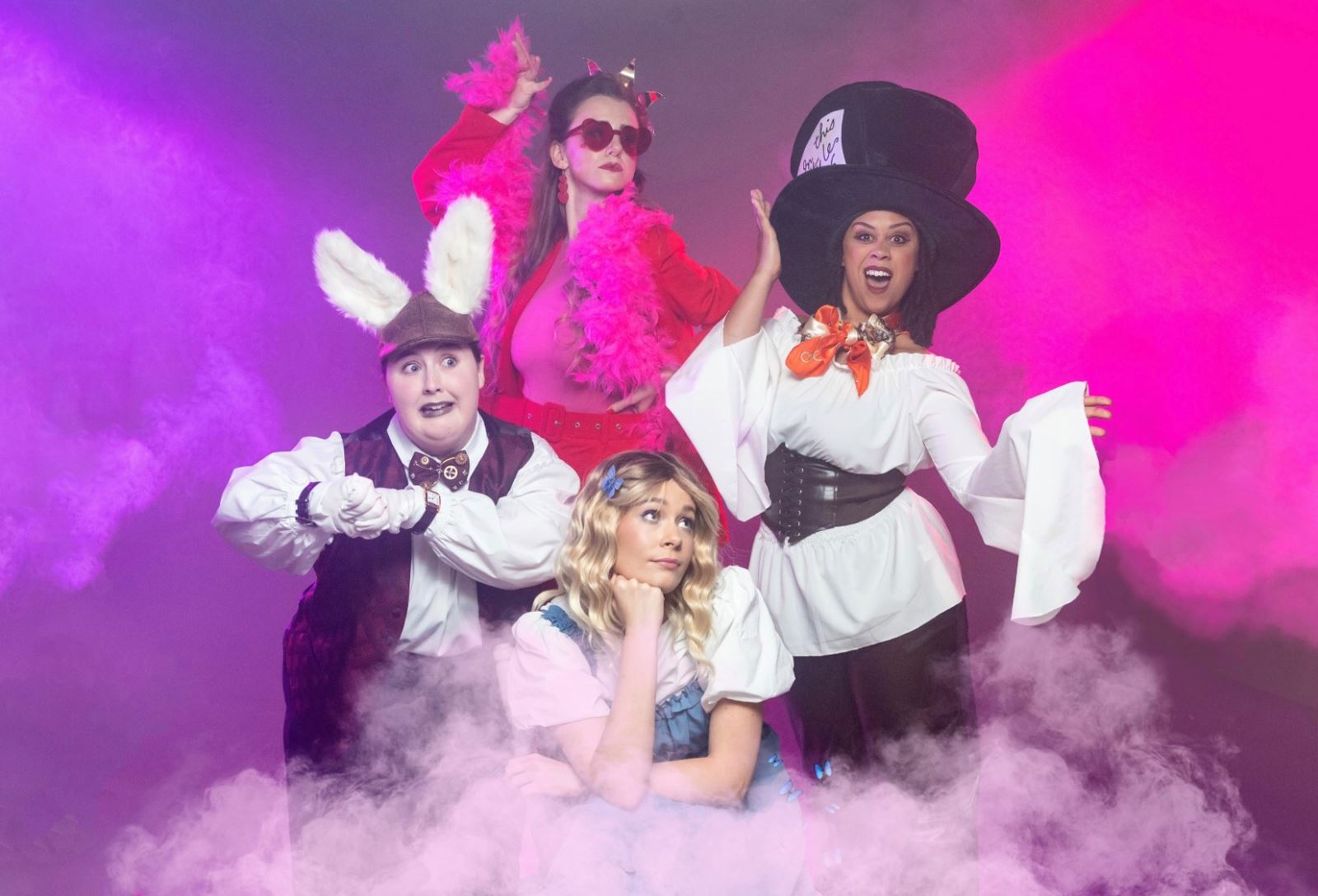 How do you get to Wonderland? You follow the rabbit, of course! But this Winter you can also find it in the Victoria Centre in the old Disney shop, which is much more convenient when bringing your little ones along. We were invited along for one of the opening shows, so we can now tell you all about it.
Creative Director Harry Hindley had a vision to use vacant retail units for a more creative and performative purpose during the coronavirus lockdown, and from there Wonderland! came to life. A new adaptation of the classic story Alice in Wonderland it is perfect for little ones and families of all shapes and sizes. The hour long show includes some audience interaction as you are asked to sing, clap and join along on Alice's adventure from the comfort of your own seat.
The staging is the first thing which leaps out at you as you wait to be seated, as the entranceway is magically adorned with floating books and teacups which set the atmosphere brilliantly. The 'we're all mad here' banner also serves as a warning and a promise of the fun adventure you are about to join. Once the performance is ready, you can go through the rabbit hole, or a beautifully decorated archway to some, and take your seat which surrounds the performance space in a u-shape.
The costumes are all very effective and bring the iconic characters to life and the catchy original songs are performed well by the small but talented cast playing the roles of Alice, Mad Hatter, White Rabbit, Queen of Hearts and Caterpillar.
The show will have your little ones giggling along in no time and it is a brilliant opportunity to see a live performance in the heart of the city centre. With a one hour run-time, it's also ideal for little ones with squirmy bums, but it is bright and lively enough to hold your attention for the show's duration. There are some loud noises to be expected in the intimate performance space, but the performance is otherwise very accessibility friendly. For any specific requirements or concerns, we recommend getting in touch with the event provider directly.
This review was written by Katherine Taylor, Marketing Executive at Visit Nottinghamshire
Related
5 Comments