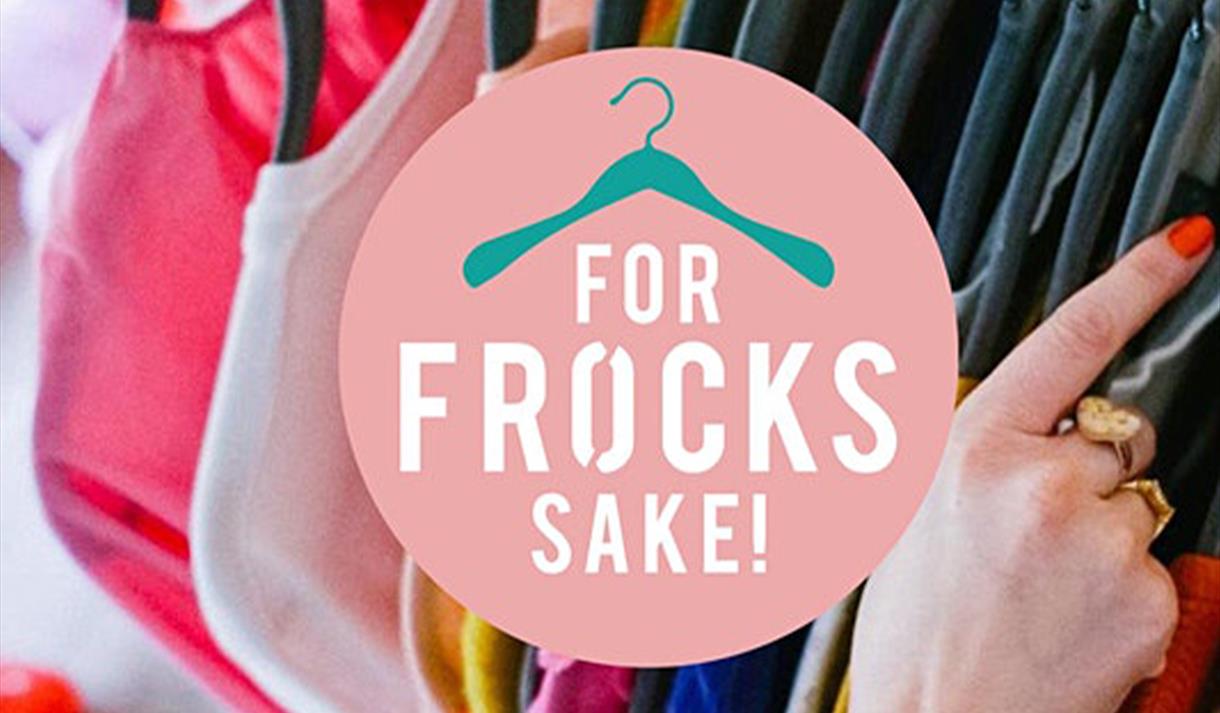 Metronome is an evolving space hosting some of Nottinghamshire's most unique and versatile events. Their event calendar includes everything from indie music to e-sports and poetry. We were able to speak with them about a brand new event, For Frocks Sake - a 'swap shop' on Thusday 21st April aimed at combatting fast fashion.
Offering a simple, sustainable way to refresh your wardrobe and keep clothes out of landfills, this event promises to be unmissable for any fashion or eco-conscious person. It's totally size-inclusive and offers guests the chance to rifle through rails of donated clothing in a non-judgmental environment.
The initiative is the brain child of Charlotte Bradley and Francesca Marshall, who promise to take the slog out of shopping and turning what for many is a chore into a fun and sociable night out. We caught up with Charlotte Bradley to find out more about this exciting new initiative:
---
What can visitors expect from 'For Frocks Sake!'?
Ticket holders can expect a fun experience, as you watch others browse and try on your donated garments. The event will take place at 7.30pm on Thursday 21st April in Metronome's atrium and bar. It's a fantastic opportunity for people to push themselves out of their comfort zones a little. Try something new, try a different size.
There will be live acoustic music, The Plant Guys selling gorgeous plants, and Little Eco Loft selling sustainable and refillable products for body and home. Metronome will provide the music and refreshments and shoppers are asked to drop off their pre-worn, pre-loved and looked after items in advance, purchase a ticket and swap 'til you drop.
Buy a plant, browse a rail, dabble in some eco products and enjoy the tunes - it's time to join a growing community!
What's the process for swapping clothes?
First buy your ticket then sort up to ten good quality garments/shoes/accessories you no longer need/what you would be proud to pass on. Drop your donations off at Metronome reception during the week commencing Monday 11 April, anytime between 9am-5pm (Marco Island, Huntingdon St, Nottingham NG1 1AP). Come back on Thursday 21 April to frock the rails and take home some new threads!
Who is this event suitable for?
The event is for women 18+ of all sizes and styles, who have excess garments in their wardrobe they no longer wear. It's for women who want to dip a toe into the world of pre-loved and sustainability in a fun environment.
When was this initiative started?
We started For Frocks Sake! in December 2021 when events post COVID were beginning to happen once more... But taking on a different meaning. We wanted to promote slow fashion within a community of like-minded women.
What is the ethos behind For Frocks Sake?
Did you know it takes around 10–20,000 litres of water to produce a kilo of cotton?! And that the average UK person only wears about 30% of their wardrobe?! Our ethos is to spread the word about clothes swapping, helping save the planet one thread at a time within an encouraging environment that promotes size diversity.
Why is Metronome a good venue for the event?
Metronome is a fab venue as it's in the heart of Nottingham. It's a cross-media centre so at its very nature it's diverse...what better place to hold an event that re-evaluates the way we perceive fashion and shopping.
Is there an entrance fee?
General admission costs £15!
Can you turn up on the day?
Tickets are available in advance only and can be purchased through Metronome's website here: metronome.uk.com/events/for-frocks-sake.
---
This blog was written by Metronome & Katherine Taylor, Marketing Executive at Visit Nottinghamshire.
Related
4 Comments