Nottinghamshire is more than the home of Robin Hood and Nottingham is more than the city of caves, over the years the county has been featured in many a film and series – showing of its beauty and heritage to the broader audience. A study has even named the county as the second-best filming location in England for critically acclaimed films. So let us bring the films of Nottinghamshire to you, as we've compiled a list of films made in Nottingham and Nottinghamshire!
Read on if you're in need of a good film to watch, or make a note of these locations if you want to visit the spots on your next visit. Please note that prices are correct at time of writing, and are subject to change.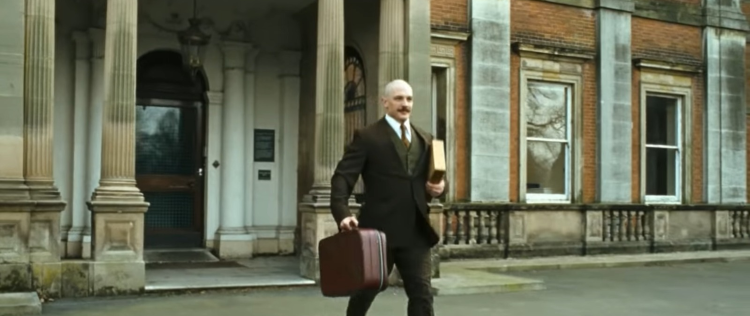 Bronson (2008)
If you're in for a bit of crime-watching, give this 2008 British biographical crime film a go - starring Tom Hardy as Britain's most notorious and violent prisoner, Charles Bronson. The film, which was largely shot in Nottinghamshire, follows the metamorphosis of Mickey Peterson, the 19-year-old that wanted to make a name for himself by robbing a post office with a homemade sawn-off shotgun, into the dangerous imprisoned man we now know as Charles Bronson.
Filming was done in and around the St. Ann's, Sherwood, Worksop and Welbeck Abbey areas of Nottinghamshire – using Welbeck Abbey as Rampton Psychiatric Hospital and Stanford Hall as Broadmoor Psychiatric Hospital. Did you know that even most of the extra's used in the film are also from Nottinghamshire? That's some serious Notts representation!

Stream online from £1.99

(Image: Magnolia Pictures & Magnet Releasing, 2009)
---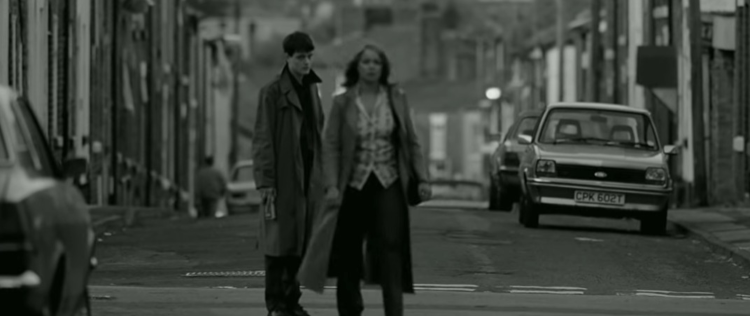 Control (2007)
Calling all Joy Division fans to give Control a watch. The 2007 biographical film stars Sam Riley as Joy Division lead singer Ian Curtis and is based on the biography 'Touching from a Distance' by Curtis's widow. The film explores how the pressures the troubled musician felt from his epilepsy, a failing marriage, his new lover, and a band that relied on him, lead to his suicide on the age of 23 - the eve of the band's first American tour in 1980.
The film was shot at the former Carlton studios in Nottingham, and on location in Nottingham (among other places) – you might just spot The Boulevard pub in Radford, Bestwood Social Club, Nottingham High School and the Marcus Garvey Centre.

Stream online from £2.49, or free for Amazon Prime subscribers.

(Image: Spotnick, 2007)
---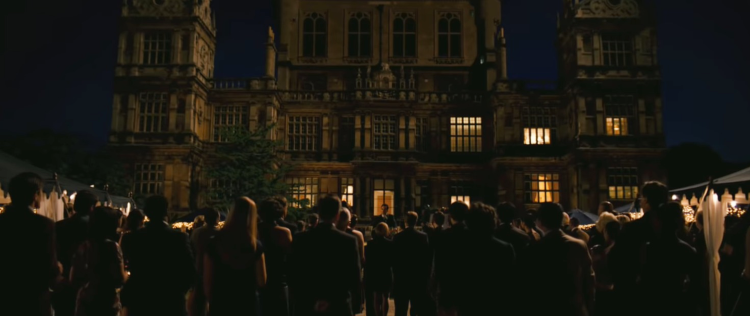 The Dark Knight Rises (2012)
We all know this list wouldn't be complete without a mention of The Dark Knight Rises, the film that gave our Wollaton Hall its debut as Batman's Wayne Manor – a true highlight of the film might I add. In Christopher Nolan's 2012 epic superhero film, starring Christian Bale as Bruce Wayne/Batman, Bane, an imposing terrorist, attacks Gotham City and disrupts its eight-year-long period of peace - forcing Bruce Wayne to come out of hiding and arise as Batman once again. Batman's Gotham City might be fictional, but did you know that Gotham is actually a small village in Nottinghamshire?

Stream online from £2.49 or free for Sky Cinema subscribers on Sky Go or Now TV.

(Image: Warner Bros. Pictures, 2012)
---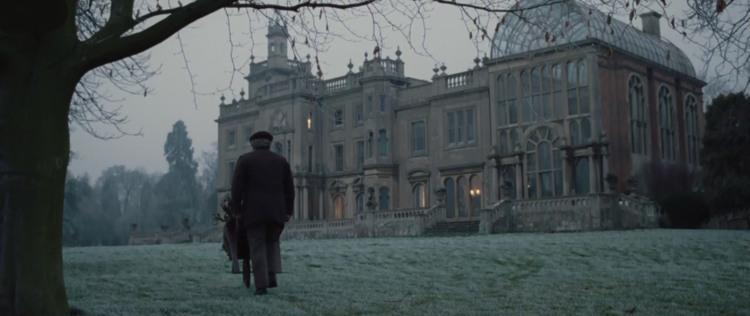 Easy Virtue (2008)
This 2008 romantic comedy is a remake of the 1928 silent movie and gave the magnificent Georgian style manor, Flintham Hall in the Nottinghamshire village of Flintham some time to shine. In Easy Virtue a young Englishman (Ben Barnes) marries a glamorous American (Jessica Biel). When he brings her home to the family mansion in rural Nottinghamshire, to meet the parents, she arrives like a blast from the future - blowing their entrenched British stuffiness out the window. There's nothing like a sappy romcom to get you through the day!

Stream online from £2.49

(Image: YouTube Movies, 2012)
---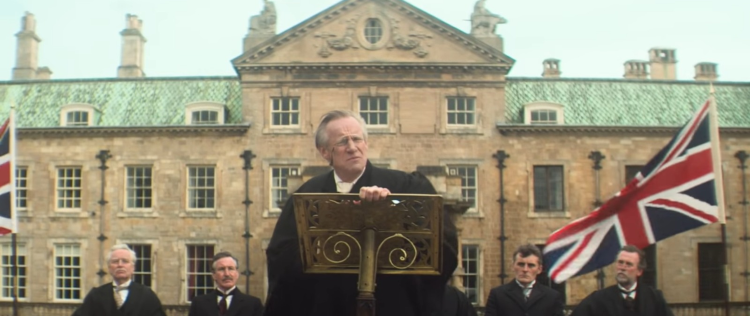 Testament of Youth (2014)
Another hotshot of the picturesque Welbeck estate as it was used for the filming of 'Testament of Youth', a First World War drama, including scenes at Uppingham School, Melrose House and the Étaples field hospital. The film, based on Vera Brittain's First World War memoir, stars Alicia Vikander as Vera Brittain, an independent young woman who abandoned her studies at Somerville College, Oxford, to become a war nurse – you're in for a tearjerker with this heart-wrenching story of love and war.

Stream online from £2.49, or free for Amazon Prime subscribers.

(Image: LionsgateFilmsUK, 2014)
---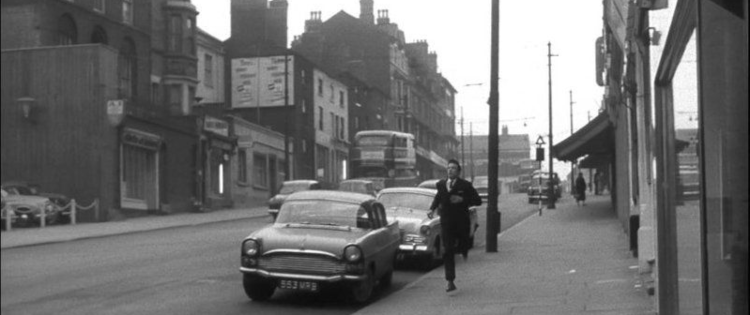 Saturday Night and Sunday Morning (1960)
An old but gold one is the 1960 British drama film that follows Arthur, a young machinist who spends his weekends drinking and partying, all the while having an affair with a married woman. This film, mostly shot in Nottingham, gives you a glimpse into Nottingham's industrial heritage and was even named the 14th greatest British film of all time by the British Film Institute in 1999 – definitely a must-see.

Stream online from £3.49

(Image: KmanCosmo, 2010)
---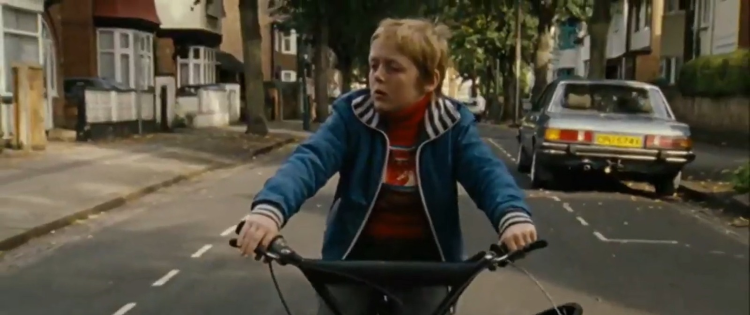 This is England (2006)
Shane Meadow's This Is England is a 2006 coming of age film, starring Thomas Turgoose as Shaun, a kid who lost his father in the Falklands War and earns the respect of skinheads when he stands up to their teasing. He becomes part of the gang and enjoys hanging out with his new friends, but trouble soon starts with the return of a racist ex-convict and old member who stirs up trouble. Even though the film is set in a coastal town; the film was mostly shot in St Ann's and places like Wilsthorpe College in Long Eaton.
Meadow's might not be Nottinghamshire born, but still calls Nottingham his home which he certainly lets peek through in his films. A fair number of his films have either been shot or set in Nottingham - giving the city a prominent – and well deserved - spot in the British film industry. Some other highlights of Meadow's Nottingham based films include, Once Upon a Time in the Midlands (stream online for free via All 4) a romantic comedy-drama set in Nottingham, telling the story of a small-time crook who returns to his hometown in Nottingham to try and win back his ex-wife, and A Room for Romeo Brass a teen comedy-drama, telling the story of Romeo Brass and Gavin "Knocks" Woolley, an unlikely pair of best friends. The film was shot in Nottingham in only 42 days and started the career of our very own Vicky McClure.
(Image: YouTube Movies, 2014)
Stream online from £2.49
---

Feeling a bit rebellious or in need of your daily Robin Hood fix? Luckily our favourite outlaw has got quite the film star reputation with over 50 films and television series to his name. Even though they haven't all been filmed in our picturesque Nottinghamshire, they'll be sure to give you the adventurous Sherwood Forest feel. Click here for our special blog, looking back at all Robin Hood films and television series of past and present. Whether it's action, comedy or a Disney feature - Robin Hood can do it all!
Stream online from £3.49, or watch on Netflix UK.
(Image: LionsgateFilmsUK, 2018)
---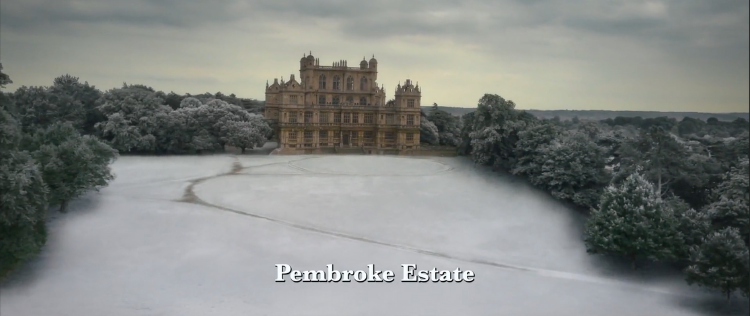 The Princess Switch: Switched Again (2020)
If you're looking to get into the festive spirit, Netflix's family-friendly Christmas film 'The Princess Switch: Switched Again' will be right up your street! The sequel to 'The Princess Switch', tells the story of Margaret Delacourt, the Duchess of Montenaro, who suddenly inherits the throne to her home country of Montenaro and switches places with identical twin, Stacy. The romantic comedy shows Wollaton Hall's debut as the fictional 'Pembroke Estate' - making our beloved Wollaton Hall look like a magical (and royal) winter wonderland.
Stream Online from £5.99 per month on Netflix UK.
(Image: Netflix, 2020)
---
This blog was written by Ananda Datema, Marketing Assistant at Visit Nottinghamshire. Blog first published in April 2020.
Related
2 Comments