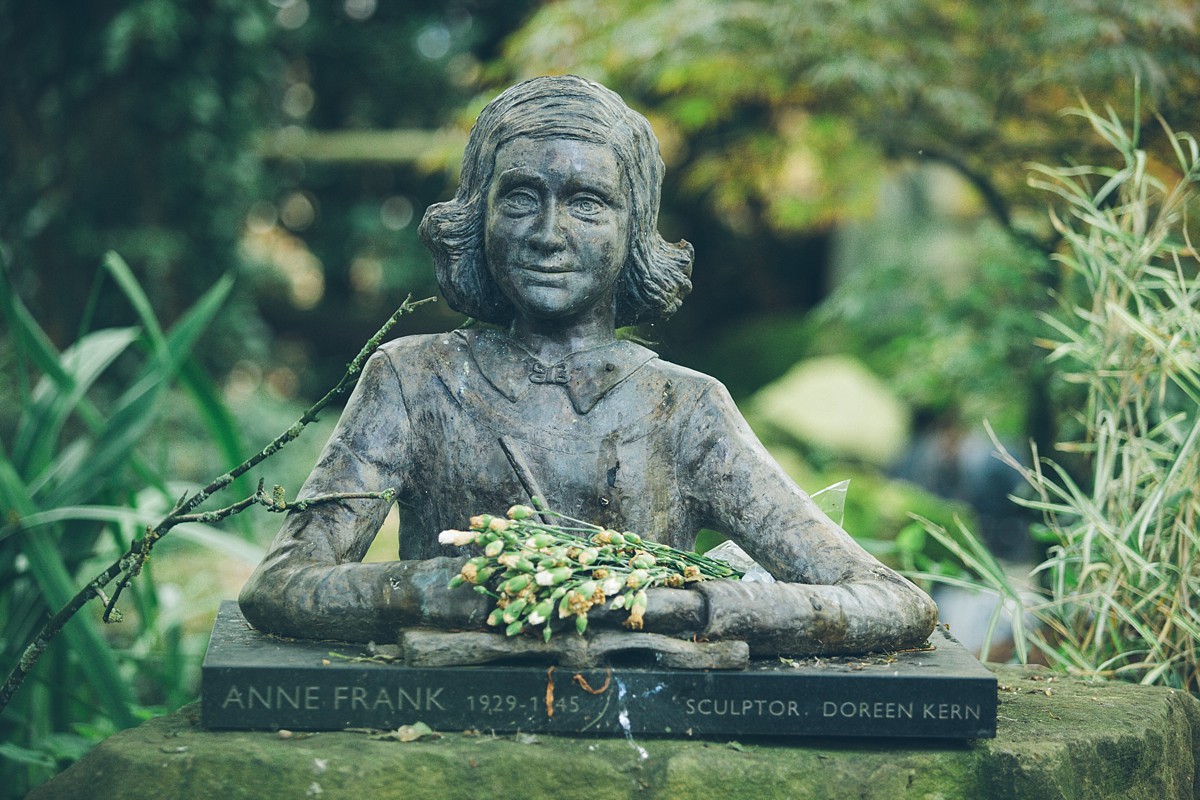 We all know that Sherwood Forest was the hiding place of Robin Hood, but did you know that it was also used to hide tanks, ammunition and even a whole railway system during the Second World War? The Sherwood Forest and Newark area is steeped in modern history as well as medieval which is the focus of the Spirit of Wartime Sherwood Trail.
A collection of seven heritage sites with a connection to the Second World War have come together, thanks to a HLF project facilitated by the Sherwood Forest Trust, to show visitors the World War II stories they have ready to share with them:
National Trust Clumber Park was repurposed to help the war effort and leased to the War Office. Most infamously, it was a test site for a top-secret trench-cutting machine built by the Naval Land Engineers. "Nellie" was even visited by Sir Winston Churchill himself, however she never made it past the prototype phase. You can still see the imprints left by Nellie's efforts to the south of the lake:
Southwell Minster contains a peaceful area of reflection and remembrance, the Airmen's Chapel, with an altar made by RAF apprentices in 1919 from broken propeller blades found in France. The chapel features a memorial tablet to the Katyn massacre of 1940 which remains an important focal point of remembrance for the local Polish community:
Royal Lancers and Nottinghamshire Yeomanry Museum at Thoresby holds an amazing collection of military artefacts narrating over three centuries of service from three Nottinghamshire cavalry regiments. The Hussars, Rangers and Lancers all fought valiantly during the Second World War across the globe and the museum tells the stories of the experiences, sacrifices, courage and comradery of the men:
Commonwealth War Graves Commission Newark Cemetery is not only a place of remembrance for the many Polish, British and other Allied servicemen buried there, it is also a beautifully landscaped garden teaming with wildlife to enjoy. An important location for Polish communities during and after the War with more than 400 Polish servicemen being laid to rest, All Souls Day in the Polish tradition is still celebrated here every October:
National Holocaust Centre and Museum is an inspirational and creative former family home focused on reflection, love and understanding. It contains two galleries, one presenting the Holocaust in a child appropriate way encouraging ideals of kindness, and the other an adult appropriate gallery presenting the chronological narrative of the Holocaust. Innovative technology allows visitors to interact with Holocaust survivors using a vast bank of oral testimonies, and the beautifully landscaped memorial gardens contain sculptures and areas of contemplation:
Newark Air Museum sits on a former WWII airfield, RAF Winthorpe, and amongst its vast collection of aircraft has an area dedicated to the Nation's favourite bomber. Lancaster Corner is a treasure trove containing a fuselage section featuring the original nose art of the "Johnnie Walker" whiskey company amongst many other artefacts. The museum also has a Victory Garden complete with Anderson Shelter and several memorials to military personnel. https://youtu.be/CZHod57Okos
RSPB Sherwood Forest Visitor Centre and Nature Reserve was a hive of activity during WWII. Alongside many of the pathways, especially the red route, you'll find pits dug into the ground at regular intervals. These were used to hide ammunition in WWII and would have been covered by corrugated iron and clumps of earth to hide them from enemy planes. The military railway system built to transport the ammunition has gone, but you can see remnants of track edges in places where rows of stones look too neat for nature. Beyond the cricket pitch was a prisoner of war camp where all traces apart from some brick foundations and the outer bank have gone. https://youtu.be/lj8MctBWO9I
The Trail's webpage features a map showing where the sites are in relation to each other, links to each site's own website and more information about their WWII heritage. Find the trail at www.wartimesherwood.wordpress.com or scan the QR code.

The Spirit of Wartime Sherwood Project offers lots of opportunities to get involved. If you would like to know more about the project email or find Sherwood Forest Trust on Facebook to see what activities are coming up.
---
This blog has been written by Susie Johns, Community Education and Engagement Officer at Spirit of Wartime Sherwood Project.
Related
0 Comments