On a sunny Friday morning I ventured into the town of Eastwood to find out more about the famous D.H. Lawrence. I've heard a lot about him and read some of his books but never actually knew much about his life and background. I was really looking forward to the day ahead.
The small ex-mining town of Eastwood is where baby David Herbert Lawrence, also known as D.H. Lawrence, was born, and grew up, along with his two brothers and two sisters. Lawrence's father, Arthur John Lawrence, was a coal miner, and his mother, Lydia Lawrence, worked in the lace-making industry to contribute into the family's income. She was selling her handmade lace products from the downstairs window of the house which is a part of the museum now. Lydia's products were displayed in the window and whenever someone wanted to buy they were used to knock on the window to let her know. The whole house where D.H. Lawrence was born is now a museum, and has been converted back to how it would have looked when Lawrence was a child. It even contains some of the everyday objects that the Lawrence family used to use in their day-to-day lives - like some of Lydia's dresses, bed table and even some of the original wallpaper in the girl's room. The bedroom, above the shop window, is the actual room where Lawrence was born.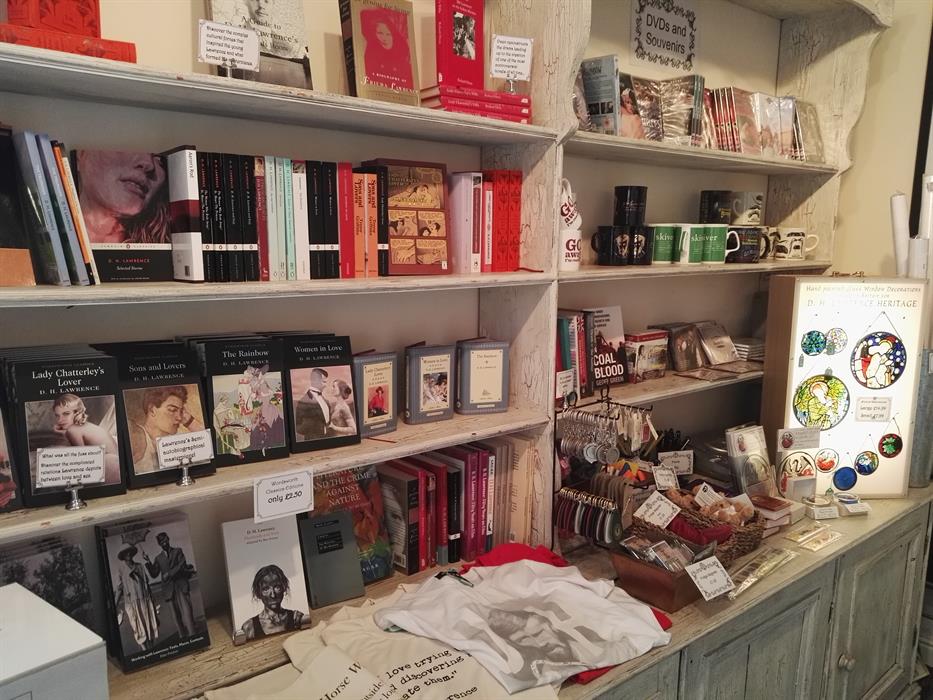 I took a Rainbow One bus which stops just a few steps away from the museum which is very convenient for the visitors planning to come from Nottingham to spend a day without their car, it's also great for students who, in most cases, don't have a car yet. It took me 35 minutes to get to Eastwood from the centre of Nottingham and cost only £6.90 for a return ticket.
After I arrived at my destination I was greeted by the friendly museum staff and had a moment to look around the gift shop. I had a really hard time resisting to buy a copy of Lady Chatterley's Lover, my favourite novel by D.H. Lawrence, but I managed to close my eyes and explain to myself that I already have one at home, and that buying a second copy would not make much sense. The gift shop's got a lot to offer from books, cards, DVDs, t-shirts to mugs, hand-painted window decorations and much, much more. Everywhere you look, there's a D.H. Lawrence quote waiting for you, reminding you of his great talent. If you didn't get a chance to look around the shop before the tour fear not - you can always do it after, and you may actually have a better perspective on what to buy once the tour is finished, so hold on to your pennies a bit longer.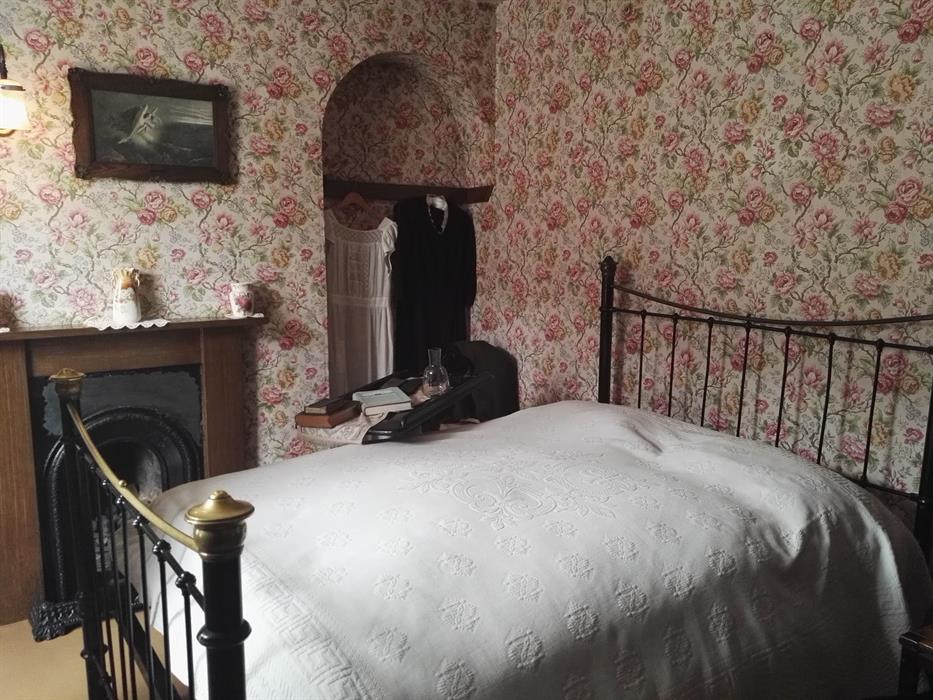 The tour of the whole house takes up to an hour. It starts with a five minute browse through some of Lawrence's original watercolour paintings and mementos from his life on display in the exhibition room. After that you'll be invited to watch a short film about Lawrence's life both in the historic Eastwood and as he was traveling around the world, up to the moment of his death from tuberculosis in 1930. Afterwards you'll be taken for a tour of the whole house which is way bigger than it seems looking at it from the outside. As you move from one room to another, your tour guide will tell you interesting stories from both Lawrence's personal life and his family life, and definitely surprise you with something you've never heard before. You will also be encouraged to ask questions so don't be shy and ask away, your guide will be happy to answer and explain anything. Tours can take up to eight people in one go, so if you want to organise a tour for a bigger group it's better to pre-arrange with the museum. There were five people in my group which allowed us to chat about what we heard between moving between the rooms. It's also important to note before you arrange your visit that the museum rooms are small with low level lighting and access to the upper floors is by steep stairs only, there is no lift. For those of you who are unable to climb the stairs the museum offers virtual tours of the upstairs and downstairs rooms on request.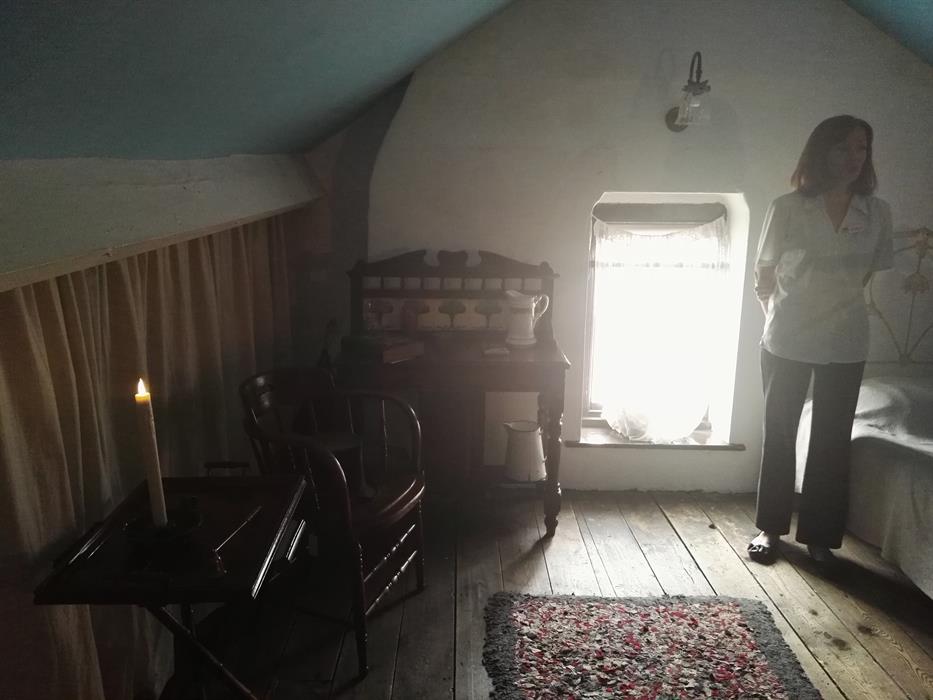 D.H. Lawrence Birthplace Museum in Eastwood is open to the public as a museum and it welcomes everyone to come and find out more - whether you've read any Lawrence books or not. It's open Tuesday to Saturday 10am to 4pm, for more details about the museum and information on how to pre-book the tour click here.
I can assure you that it's a fascinating place where you will learn so much more about Lawrence's life than anywhere else.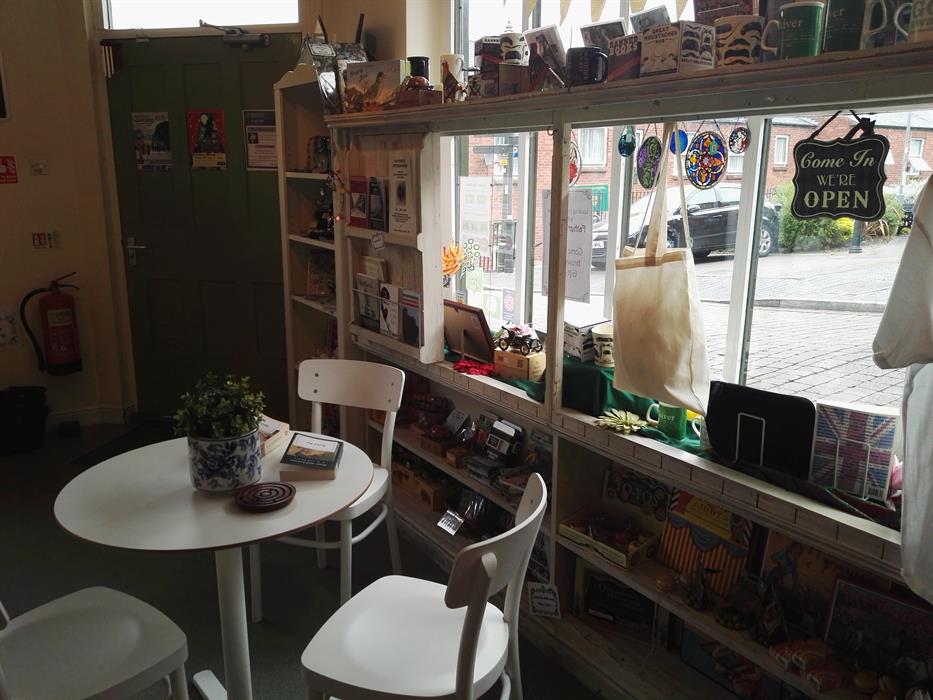 Related
0 Comments