To celebrate UK coffee week we've rounded up some of our favourite coffee drinking destinations in Nottingham and the Shire. So, raise your cup and let's get started.
UK coffee week - 10th - 16th April
HARTLEYS At this independent family run business you can treat yourself to a selection of beverages. We recommend you try a skinny cappuccino with a choice of chocolate sprinkled on top for just £2.50. You can sit down at one of the tables (inside or outside) and have your brew or if you're in a hurry you can take it away. And if you find yourself stray to Hartleys more than once a week we recommend you join their coffee club, you'll get a fancy member card and your 9th coffee on them. Thanks Hartleys!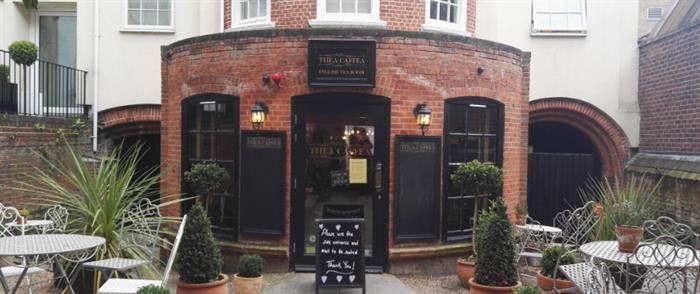 THEA CAFFEA Hidden away behind the shop frontages on the Low Pavement Street from Nottingham's busy city centre - Thea Caffea offers a peaceful retreat for everyone who wants a moment of relaxation and escape from the crowd. It's a perfect place to take your family and friends when they visit or just to step away for a minute from your busy schedule. Apart from coffees, soft drinks, wines and champagne, Thea Caffea offers an extensive selection of the finest loose leaf tea served in vintage china alongside a delicious food menu.

200 DEGREES COFFEE SHOP The award-winning 200 Degrees is famous not only for delicious brew but also for supplying quality coffee to many Nottinghamshire coffee shops and cafes. They've also got their very own coffee shops in the city. You'll find the first one on Carrington Street, just as you leave Nottingham train station and the second one at the Old Market Sqaure in the old Frying Horse Inn. The beans are roasted in their very own roastery on Meadow Lane. Both coffee shops always have a selection of coffee beans on offer, starting from the legendary Brazilian Love Affair house blend, and a guest single origin to seasonal arabica blend. Interesting fact: 200 Degrees run their very own Barista School! For more information on courses please contact Emma.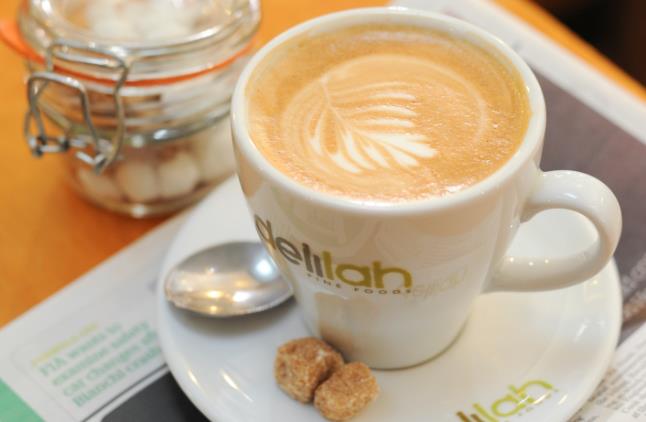 DELILAH Delilah's coffee is sourced worldwide with a wide range of coffee beans and styles. It's also locally roasted in small batches within 14 days, where possible, and ground to order to make sure your coffee is the best it can be. Delilah's rating system makes it really easy to choose a coffee to suit your tastes. Numbers 1-10 indicate the intensity of the roast, whilst the stars* signify an assessment of natural strength of the bean. See the roast intensity chart here.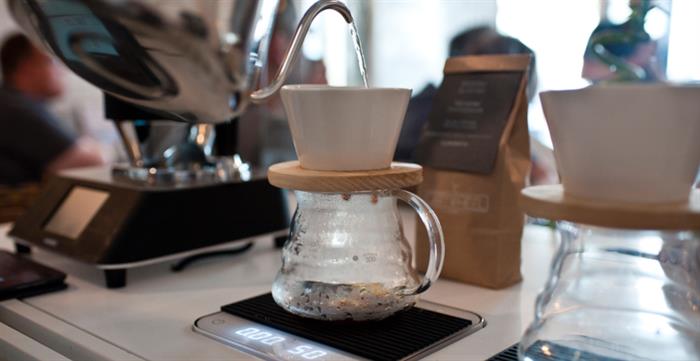 CARTWHEEL CAFE AND ROASTERY Cartwheel roast their coffee in house to produce a great cup. Baristas at the cafe are knowledgeable and passionate about coffee excellence. You will also have an opportunity to taste a variety of beans, as well as brewing methods. Your coffee can take you to Colombia, Ethiopia, Kenya (they change depending on harvests) and you can have a cappuccino or flat white, or you can ask your barista for the syphon, or a pour-over. And, if you can't get enough of their coffee, you can buy a bag of beans to takeaway for home brewing.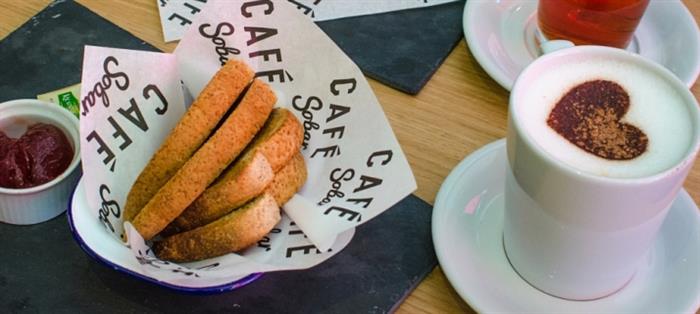 SOBAR Head to East Midlands' first alcohol-free cafe bar offering superb food, drink and original entertainment in a vibrant and welcoming environment. Sobar's coffee is supplied by 200 Degrees Coffee Roasters, who source all their green coffee beans from Rainforest Alliance certified farms. The beans are carefully selected and brought back to be lovingly hand roasted at the 200 Degrees headquarters here in Nottingham. If you can't have caffeine, have no fear because all espresso coffees are also available in decaf for no extra charge.
---------------THE SHIRE--------------

STRAY'S COFFEE SHOP This family-owned and run coffee shop in the hear of Newark is offers delicious coffee sever days a week with jazz tines playing in the background. Stray's prepare their coffee using their exclusive blend of FairTrade and Triple Certified. Coffee is served in either 8oz (small), 12oz (reg) or 16oz (large), with an exception being Americano with a regular size being 8oz and a large is 12oz. Staff at Stray's are trained to cater to all your coffee desires - let them know if you prefer your latte a little more foamy, your cappuccino dry or if you'd like three shots in your cappuccino instead of the usual one. Other than serving fantastic coffee, you can also sample some music delights at Stray's Live Jazz Sessions taking place most Saturdays. Next session is planned to take place this coming Saturday 15th April with Wendy Kirkland Trio playing live.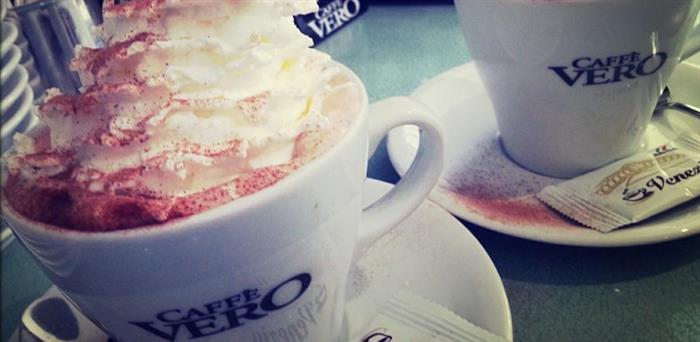 ALFRESCO COFFEE HOUSE If you crave the taste of Italian coffee then Alfresco should be your next destination. Alfresco is a local independently run coffee house founded in 2010 by Italian owners from various regions of Italy - Tuscany, Sicily and Campania. It was born from a passion for authentic Italian coffee, and now there's one in Southwell, West Bridgford and Mapperley. The cafe also boasts a generous menu of freshly prepared Mediterranean style dishes, from homemade desserts and light bites, to filling lunches.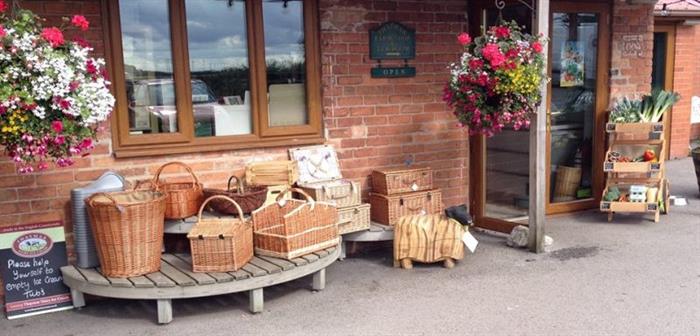 THAYMAR ICE CREAM AND TEA ROOM If you're looking for a rural day out we recommend you check out family-run Thaymar Ice Cream and Tea Room along with their farm shop. You will get a real taste of Nottinghamshire countryside and be spoiled for choice. Their extensive menu includes a number of freshly ground fair-trade coffee that will tempt anyone, and local ingredients guarantee delicious taste. We recommend you try their liqueur coffee, and Affogatto - vanilla ice cream with a scoop of espresso, delicious! When you order latte or cappuccino remember that they come with two shots of coffee as standard so if you'd like your coffee slightly weaker please ask for just one shot. The farm shop and tea room are open from 10am until 5pm seven days a week.
---
---- HERE ARE A FEW HONOURABLE MENTIONS ----
☕ The smallest coffee shop in Nottingham
Nottingham's very own first phone-booth coffee shop located on the Low Pavement Street just outside Nottingham Broadmarsh Shopping Centre and Paul Smith's shop. It officially opened just a few days ago and we decided to pay it a little visit to check the quality of coffee for ourselves. Final verdict - 10/10.
☕ Escabeche
Enjoy barista brewed coffees, in Nottingham's West Bridgford independent tapas bar and restaurant, prepared using beans toasted just a few miles away by at 200 Degrees. Open daily from 10am.
☕ Visit Nottinghamshire's office coffee club
Word on the street is that they serve the best coffee in town ;)
~Blog written by Kinga Kapias - Marketing Executive at Visit Nottinghamshire
Related
0 Comments