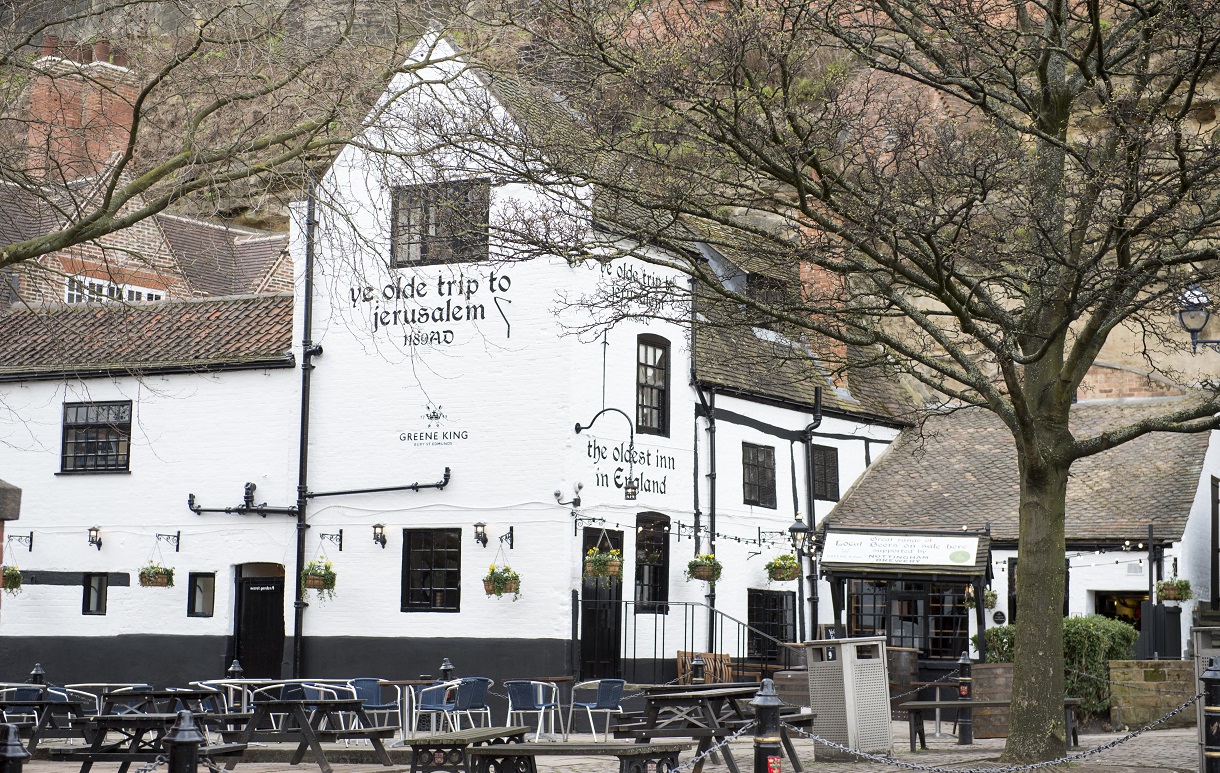 Nestled in the rock beneath Nottingham Castle, the legendary Ye Olde Trip to Jerusalem pub has been serving up ale since the 12th century. Made up of an impressive number of curiously named rooms and cosy nooks, today the pub is a well-loved haunt for locals and tourists alike, and a must visit for anyone spending a few days in the city.
After a brief closure, the pub reopened its doors at the end of March to show off the recent refurbishment. But what exactly can you do to a pub where most of the walls are literally carved out of rock? We went over for a nosey and to chat with landlord Karl, who has been guardian of the pub since 2012, to see what is new...
---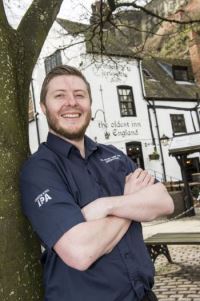 Part cave, part ramshackle building, and part historical treasure horde, there is an authentic charm to the building, and it was imperative that this was maintained during the refurb. During our visit the pub was bustling with late afternoon drinkers. Accents varying from American to thick, traditional Notts floating across the bar, and a warm atmosphere throughout.
At first glance we were pleased to see the building looked very much the same as it has in decades gone by, with a lick of paint and polish here and there. But then to the discerning eye, well thought out details and decor soon began to pop out, each carefully considered by Karl and the team.
"People were a bit worried when we said we were doing a refurb." Karl tells us, "This is something so important to people - it's Nottingham's pub, you know? We welcome everyone through the door, with lots of tourists of course, but we have people who have drank here for thirty, forty years and they're really happy with what we've done too."
The impressive array of historical items and antiques dotted around the building make for a fascinating mini-tour through Nottingham's rich history. A genuine suit of armour greets you by the main bar. Old maps, local signage and photographs adorn the walls. A portrait of the mutinous Queen Isabella sits in The Rock Lounge upstairs, near the ever-present Cursed Galleon ship, which has thankfully not been touched during the works (lest the cleaner be cursed – if you believe the stories!)

"A main part of the work has been to restore the history, so visitors have a better understanding of each room and its identity. We've put the story back on the wall. Looking around you can find out more from 20 minutes in The Trip than in many other places in the city." Says Karl, "And you might as well do it with a pint in your hand."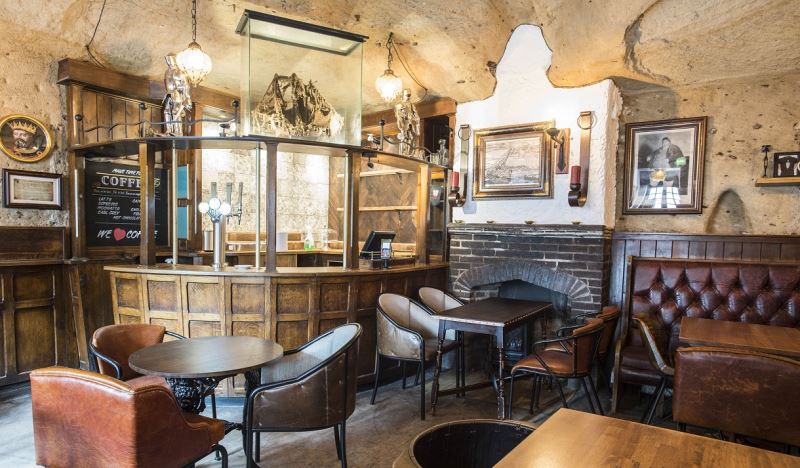 Another secret to this fascinating drinking hole is rather hidden, but the team are accommodating to anyone interested in learning more. The extensive caves, once used as the Castle's own brewery, are part of a labyrinth of over 800 subterranean tunnels which snake under Nottingham's streets. Due to their cool and constant temperature, Nottingham caves have been famed for centuries for their excellent conditions to brew and store ale, and The Trip has thoroughly preserved this history.
Karl in particular has become a fountain of knowledge when it comes to local history – and the intricacies of ale - but each member of staff finds different areas of The Trip's story that they are particularly passionate about.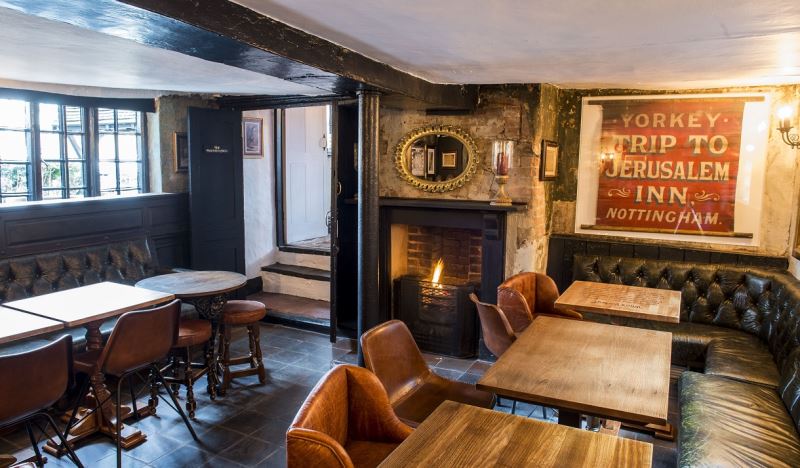 Back above ground the atmosphere is snug and friendly, with a fire roaring in Yorkie's Lounge and happy punters deep in conversation in each cosy corner. During the summer you don't have to forgo the sunshine to get a pint at The Trip. Outside there is an expansive seated lawn area, and in the covered courtyard a new bar has been created which Karl is looking forward to using for tap take-overs from local breweries and other events when the weather is warmer. There's even an ornate dog leash rail in the front courtyard as the team are keen to encourage the four legged friend in the pub. Now serving food daily between 12 and 5pm, another addition is that of table service in the upstairs bar, The Rock Lounge, allowing customers to relax away from the bustle while they order their food.

After our chat with Karl, while finishing our pints, we mused over what exactly makes The Trip so special. As one of England's many charmingly historical pubs – actually thought to be the oldest in the country – you really do find warmth and authenticity throughout. This is no mock museum in which to soak up your history – it's the real thing. The rock which encases the north of the building was carved by human hands, the caves running under the castle rock still hold their mysteries, and you very much feel that some riveting history has taken place here.
---
Ye Olde Trip To Jerusalem is open Sunday to Thursday 11am – 11pm | Friday to Saturday 11 – 12pm.
This blog was written by Sophie Gargett, Marketing Assistant at Visit Nottinghamshire.
Related
2 Comments