There are times when you need a good place for Sunday lunch. Actually, there are times when you need a GREAT place for Sunday lunch and fortunately, Nottinghamshire is overflowing with absolute gems. On the banks of the River Trent in Gunthorpe, Tom Browns Brasserie is ideally placed to woo diners, including Michelin Guide inspectors who continue to be impressed each time they visit. We decided that if it's good enough for the most discerning of diners, then it was good enough for us and, in anticipation, had the smallest of breakfasts as we didn't want to pass on the desserts! The restaurant has recently been refurbished – not that it needed it – but high standards are maintained throughout the restaurant and it's no wonder that it continues to outpace many of its newer competitors.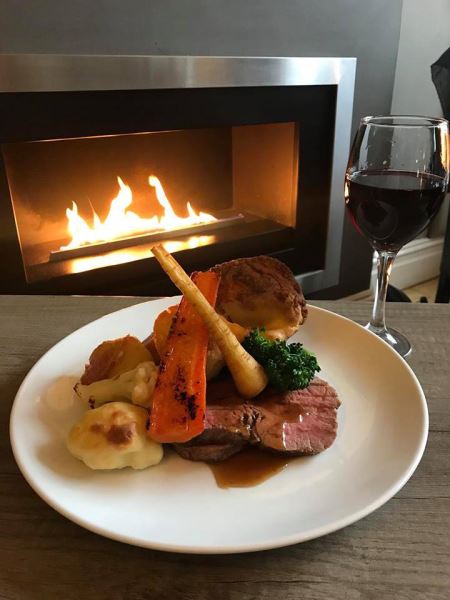 We weren't greedy enough to have starter although I was almost seduced by several of the options – we wanted to dive straight in to the longed for roast dinner. Oh by the way, you don't have to have a roast dinner on Sunday – there are plenty of alternatives to keep everyone in the party happy (I hear the Vegetarian Sunday Roast rocks!). Also, just let the restaurant know if you'd like a vegan or gluten free option – it's no problem.
We both went for the roast beef, with the option of pink or cooked through (we wimped out and went for cooked through) but my goodness, it absolutely melted in my mouth. Big Yorkshires, jostling for position with the best beef dripping roast potatoes (vegetarian options available) that I have had in a long time. Perfectly cooked al dente seasonal vegetables so that they're still full of vitamins and nutrients (my brownie points stored up so I could have a dessert), cauliflower cheese – rude not to, and delicious gravy. There was also the promise of more gravy if we wanted it - always appreciated in my opinion. Hanging our noses over the other dishes that came out of the kitchen, most had opted for Sunday lunch too and it is absolutely true – the first taste is with your eyes.
I confess that we needed a bit of a breather before devouring a dessert but our lovely waiter brought over a menu so that we could make the tough decision. I went for Rhubarb Eton Mess – an absolute taste sensation. If you like rhubarb, then this has to be the one for you. Begrudgingly, I let my dining companion try it and they agreed it was amazing. But quite not as amazing as their choice - White Chocolate & Blueberry Marquis with Lime Granita. Lime Granita is a semi frozen dessert, Sicilian by origin, perfected by Tom Browns Nottinghamshire. Combined with the creamy, rich white chocolate flavour of the French classic, balanced out by the blueberries – happy days!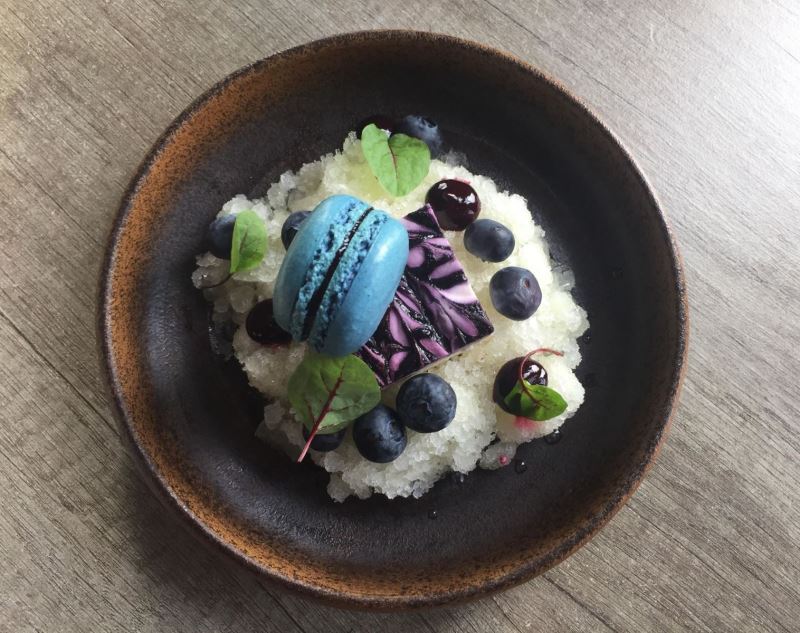 At this point, we noticed a blackboard on the wall promoting special menu offers including a midweek ridiculously inexpensive deal and started to discuss when we could squeeze in another visit. As we left, a large party of friends and family were arriving to celebrate an important occasion and from the general atmosphere of chatter and laughter, it's clear that many regulars return time after time as restaurant staff greeted diners like old friends.
We didn't take the option of walking off our lunch with a riverside wander – we'll be back soon so I promise that I will allow enough time next visit.
And we will certainly be back – this lovely restaurant, once a family house to the fabulous brothers who still run the restaurant, is slick and charming with a creative kitchen and wonderful front of house team. Go try it for yourself and become a regular – I know we will.
This blog was written by Jayne Nightingale, Partnerships Manager at Visit Nottinghamshire.
Related
0 Comments