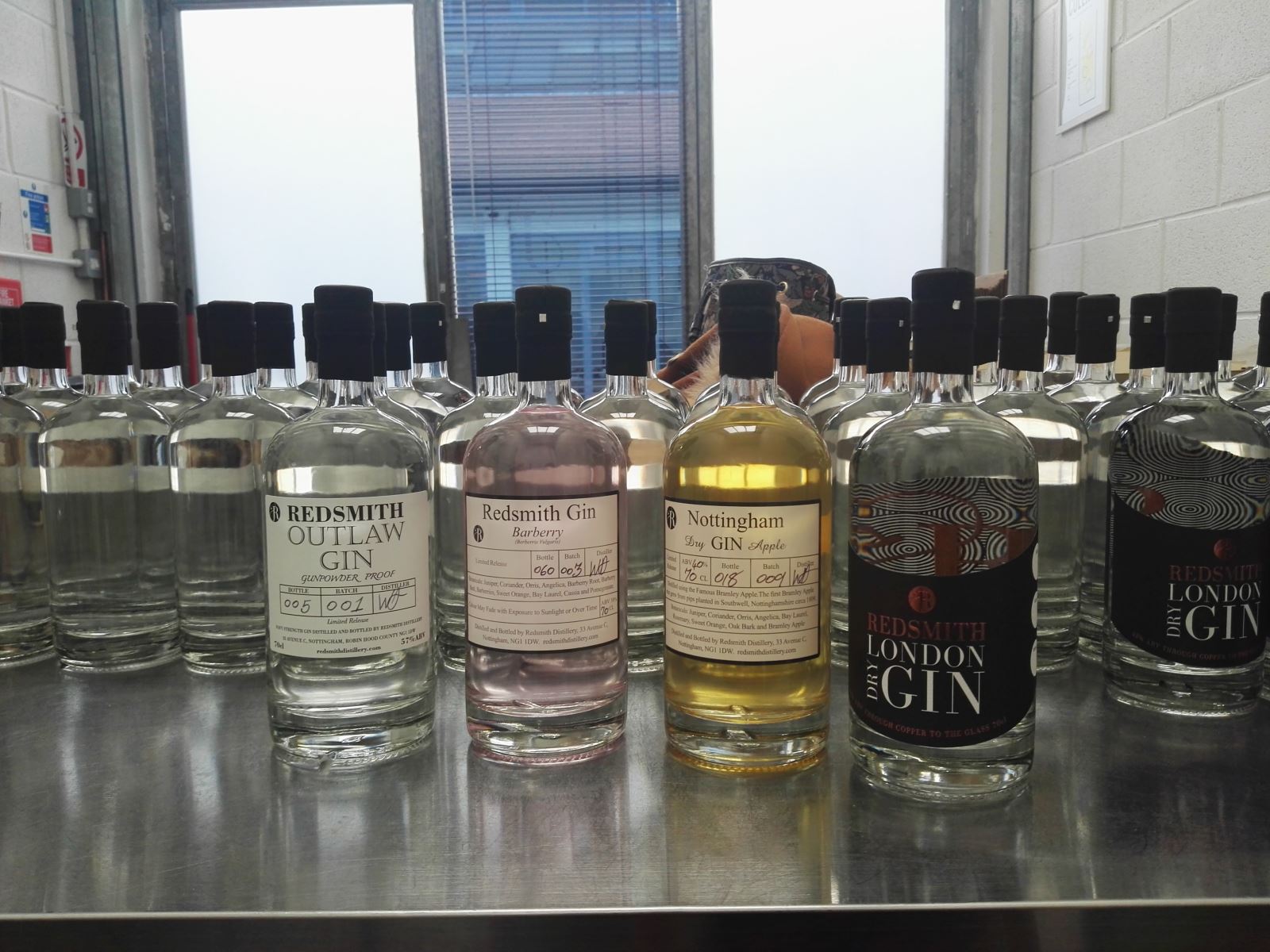 We took a trip to Redsmith Distillery to find out more about the award-winning gin crafted here in the heart of Nottingham and get an exclusive taste of the new Outlaw Gin.
We met up with creator Wayne Asher at the small but perfectly formed distillery in Sneinton Market, where he regaled us with tales about how he took his first steps in the world of spirit making, a far cry from his former career in aerospace and aircraft engines. Following a stint as plumbing and heating engineer he was looking for new challenge and began searching for a project which would bring him joy, and a product which could bring joy to others. Inspired by a documentary on Sip-Smith distillery in London and their pioneering work with HMRC to legalise small scale distilleries, he knew exactly what he wanted to achieve.
As a complete novice, there was plenty to learn before he could get cracking creating his own gin. He studied with the Institute of Brewing and Distilleries and immersed himself in the world of gin. Armed with this knowledge, the next step was to acquire a still, but with his imagination, engineering background and childhood love of building model steam boilers, he wanted to create something extra special.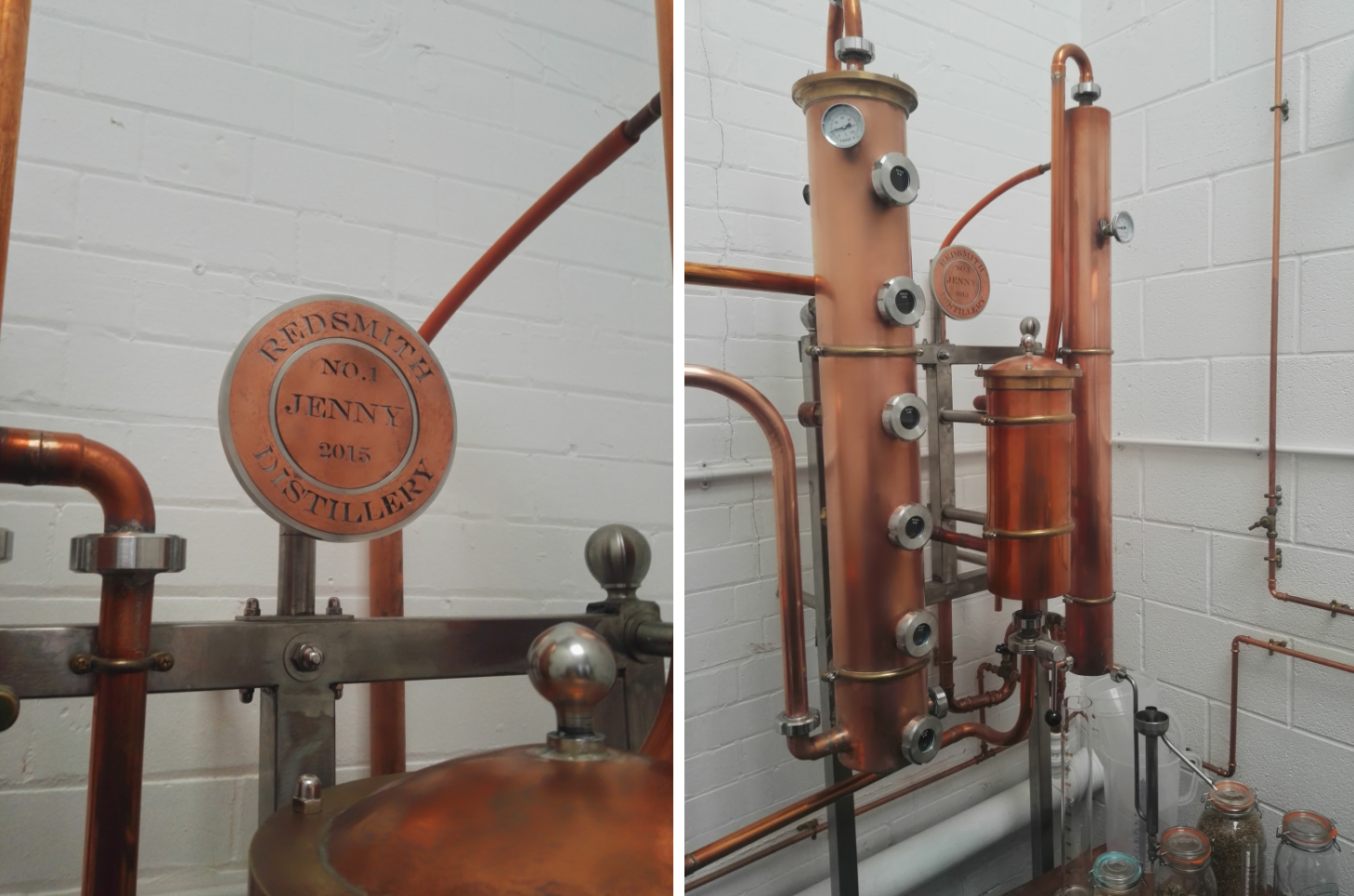 The only one of its kind in the world, he designed and hand crafted the beautiful copper still using metalworking techniques passed down by the Redsmiths, or coppersmiths, of old. A curious fact about the world of gin making which we were unaware of - each still is required to have its own unique name. Wayne's stunning still is called Jenny, inspired by an ancestor who was married to a Redsmith.
With Jenny up and running, his attention turned to perfecting his own recipe, while there are plenty of experts who offer pre-made recipes to customise, for the gin to truly be his own, Wayne wanted to start his from scratch. Despite his studies, there was lots of experimentation required to find the perfect mix of botanicals and distilling profile for his unique recipe. The original London Dry gin contains a delicate mix of 9 botanicals, including eastern European coriander seeds for a mild aromatic flavour, rosemary and sweet orange zest alongside the traditional juniper berries.
Luckily, all that trial and error paid off and Redsmith Distillery struck gold with their first gin. The London Dry was awarded the prestigious Classic Gin of the Year prize at the Craft Distilling Expo just months after its release in May 2016. Two years later it scooped up another incredible accolade, picking up the top prize of the Double Gold Award at the San Francisco World Spirits Competition – confirming it is one of the finest spirits in the world. And in 2017 it scooped Label of the Year award in the UK Package Awards.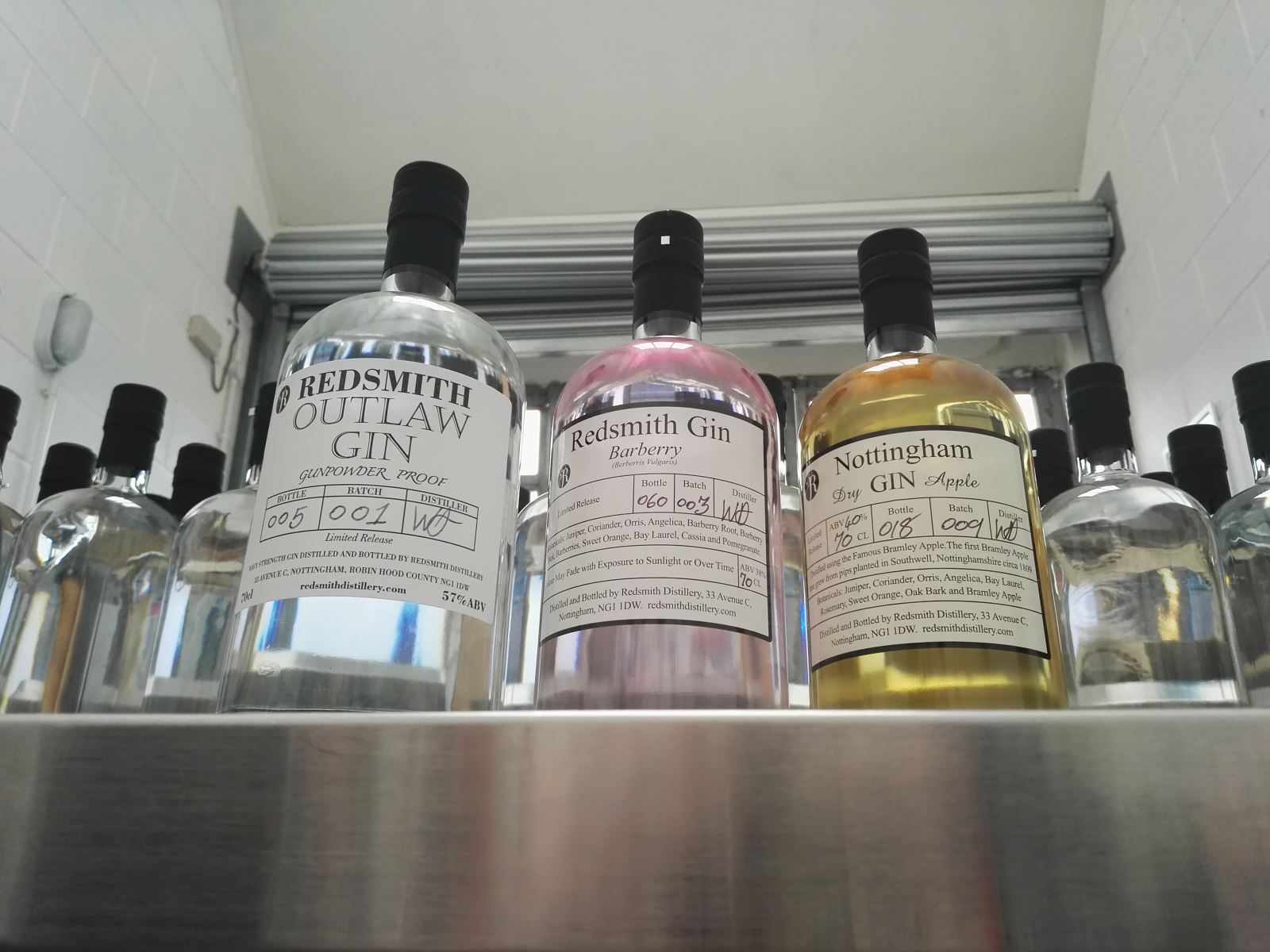 With his signature drink perfected and following some very successful experiments with infusions, including the popular Barberry Gin with its delicate pink hue, Wayne turned his attention to creating a gin with a distinctly local flavour. The limited release Apple Dry gin is created by resting the classic London Dry for a month in Bramley apples from Southwell, picking up the natural colour and delicate apple flavour - no sugar or artificial flavours required.
We had the supreme honour of sampling the new and exclusive Outlaw Gin (now available to purchase via Redsmith's website), a navy strength, gunpowder proof with a higher alcohol content, so called as gunpowder wet with gin will still light. We were unsure what to expect from a gin so strong, but despite its dizzying 57% ABV, the Outlaw Gin is smooth with a light, refreshing taste and complex flavour profile which makes it very drinkable indeed.
Each and every bottle created by Redsmith Distillery is hand signed by Wayne's own hand and available to purchase from their online store, with free standard delivery, as well as Weavers Wine Merchants in the city centre and several other local spirit shops across the county.
~Blog written by Claire Jones - Marketing Assistant, and Kinga Kapias - Marketing Executive at Visit Nottinghamshire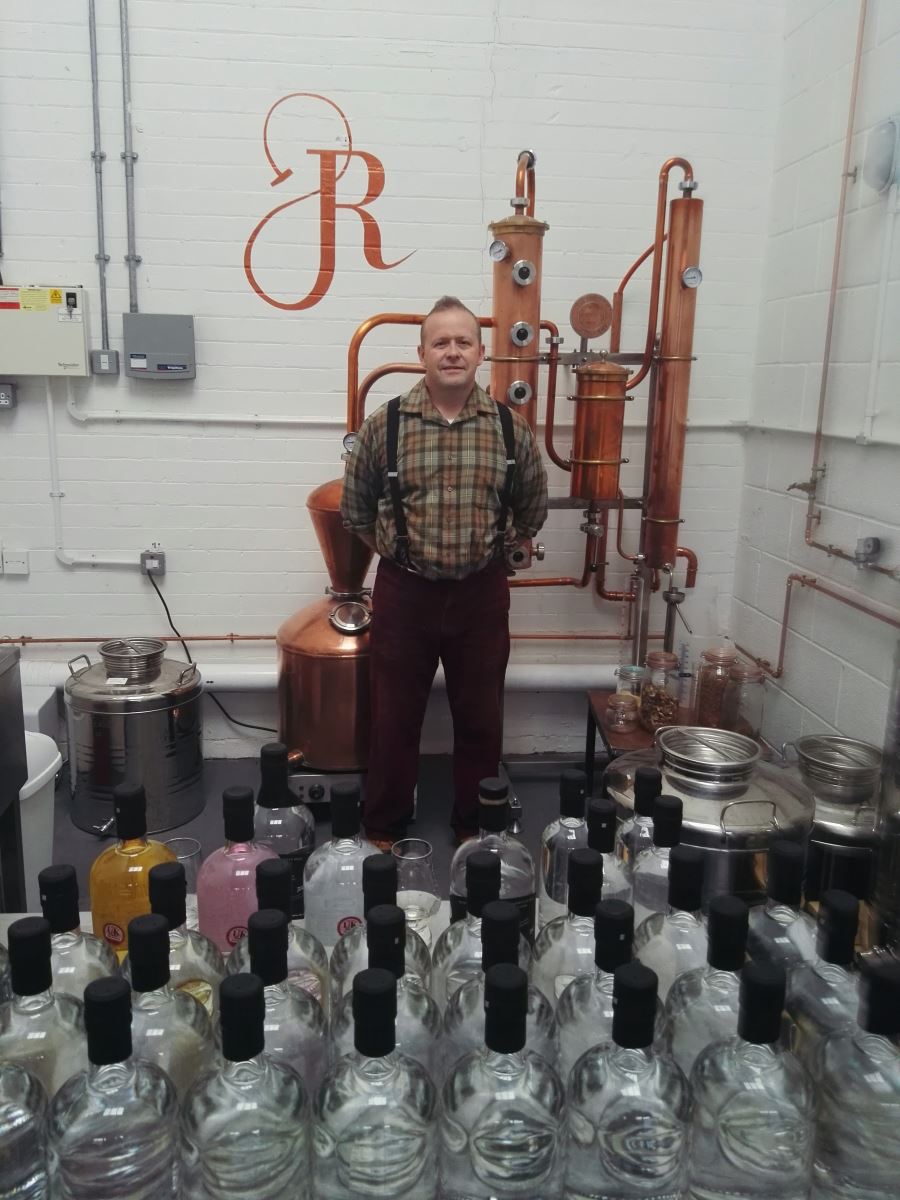 Related
2 Comments